The market has had multiple downtrends in the last year, and for those who are optimistic on the future of blockchain and the cryptocurrency market, the best plan is to continue purchasing your favourite altcoins.
The market has demonstrated over the last decade that it is capable of making a massive return and rewarding those who have stayed and believed in its capacity to develop. Several cryptocurrencies have been discounted in the market during the last six months, and those who took advantage of the chance should have made a substantial profit.
When we look at cryptocurrencies like Solana (SOL), Ethereum (ETH), and Big Eyes Coin (BIG), the market still appears to have more attractive chances. A prudent strategy for these cryptocurrencies would be to continue purchasing them and averaging the dollar cost over the next several weeks or months while waiting for the massive market volatility that is expected. In particular, here are three cryptocurrencies to keep buying.
Ethereum (ETH) Second Largest Crypto by Market Cap
Despite the fact that its token is only second in value to Bitcoin, Ethereum (ETH) is the most valuable network in the cryptocurrency industry. The network is already a significant
contributor to blockchain technologies and breakthroughs such as tokens, DeFi, NFTs, gaming, and so on, and it will become much more so in the near future.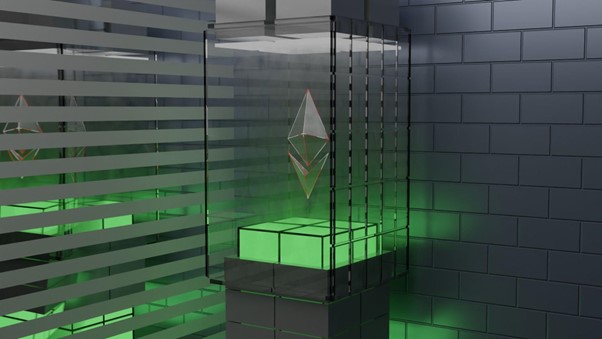 Including some ETH tokens in your portfolio is a no-brainer; it has lower volatility than other cryptocurrencies and a significant stake in the future of blockchain technology. The network has seen various substantial changes in recent years, and despite the most recent, the Merge, the network is already planning another launch in March 2023.
Solana (SOL) Highly Secure and Trustworthy
Solana (SOL) is a highly efficient blockchain that was developed as an alternative to Ethereum and is renowned for its amazing scalability. Solana had its moment in the cryptocurrency market, finishing as one of the best-performing crypto assets in 2021 after a tremendous bull run.
The network still has a lot of promise and value, and clever investors are trying to grow their interest in it. Solana suffered a setback late last year as a result of its ties to FTX. After the FTX fall, negative views about cryptocurrencies skyrocketed, but it began with a massive recovery, with the price recovering above where it was before the disaster. SOL's display of resilience has revived market confidence in the crypto asset's future.
Big Eyes Coin (BIG) Big Cat Preparing the Launch
Big Eyes (BIG) is the most underpriced crypto asset in the market right now because it is still on presale. Big Eyes is a new meme coin that has received a lot of attention in the run-up to its introduction and appears to be highly promising for early investors.
The presale provides an opportunity to purchase the BIG token at a discounted price. When the public sale begins, quick investors may opt to sell for a profit, but individuals who understand the vision that there is tremendous profit to be made from this meme coin. Meme coins already have a track record, so this would be a safe bet.

For More Information On Big Eyes Coin (BIG), Click The Links Below:
Presale: https://buy.bigeyes.space/
Website: https://bigeyes.space/
Telegram: https://t.me/BIGEYESOFFICIAL
Twitter: https://twitter.com/BigEyesCoin
Disclaimer: This is a paid release. The statements, views and opinions expressed in this column are solely those of the content provider and do not necessarily represent those of Bitcoinist. Bitcoinist does not guarantee the accuracy or timeliness of information available in such content. Do your research and invest at your own risk.