What started off as a yield farming project has evolved into a prominent casino platform in the Web3 space, but that aside, let's talk about their native token, $HUNNY. With a max supply of 100 million $HUNNY has seen its high at $1.30 and like any other DeFi projects, its low at $0.002. but why $HUNNY? So here are a few factors of consideration.
– Max supply reached
Since late July 2022, $HUNNY has reached its max supply, and for those of you that don't understand why it's a piece of good news, it basically means there are no more new tokens minted and in return, this is a good cause for price stability.
– Burned tokens
If you search on BscScan, you can see that 15.6 Million $HUNNY sits in the burn address, this makes the total supply in circulation only 84.4 Million. And that's great news!
– Stake it and get paid in BNB, BUSD & CAKE
Ever worried that your reward tokens will end up useless and holds no value even if the APR is high? Fear not, stake your $HUNNY and get paid weekly in BNB, BUSD & CAKE.
– Sustainability
Projects that usually sound too good to be true usually don't last, and projects with longevity usually pay the bare minimum. But, when you stake your $HUNNY at HunnyPlay, what they are paying you is a portion of their profits up to 65% APR. with the casino as a revenue-generating model, this is sustainable.
– More than just farming
Apart from just farming and getting your rewards weekly, you can join as a partner and refer your friends to have fun in the casino, HunnyPlay has one of the highest cashback programs in the market now at 28%! At the same time, you get to earn referral fees too. It's a win-win!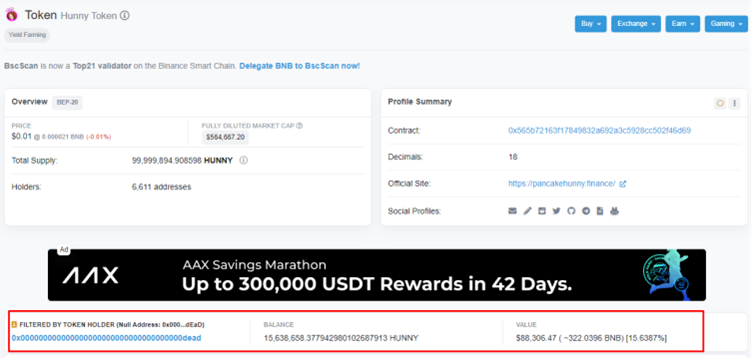 (Max supply of $HUNNY is reached, and 15.6 million tokens burned)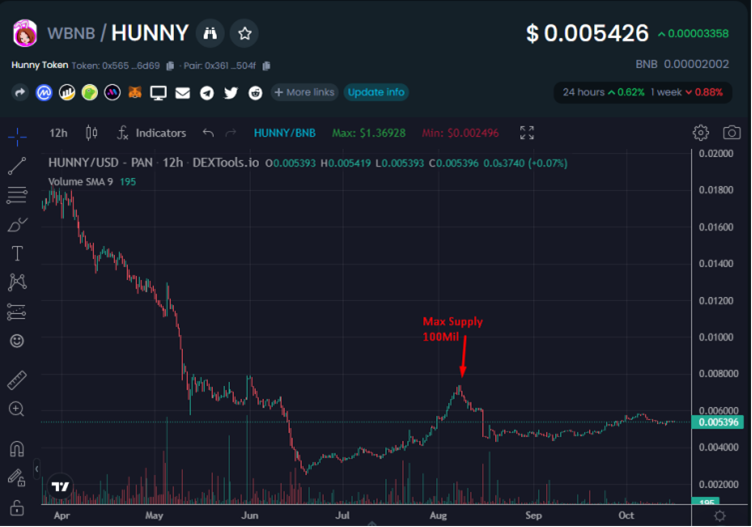 (After a final dip when max supply is reached, $HUNNY has been on a steady growth since)
(with BNB, BUSD & CAKE as rewards, what more can you ask for?)
(Up to 28% Cashback for players on HunnyPlay)
(when your friend wins, you win too!)
Disclaimer: This is a paid release. The statements, views and opinions expressed in this column are solely those of the content provider and do not necessarily represent those of Bitcoinist. Bitcoinist does not guarantee the accuracy or timeliness of information available in such content. Do your research and invest at your own risk.