Non-fungible tokens (NFTs) are digital assets built on cryptocurrency platforms or blockchains having unique codes that distinguish them from other cryptocurrencies (i.e., identification codes). NFT continues to grow with each token and platform being developed to help foster the evolution of this technology. And Parody Coin (PARO), existing at the forefront of this platform, is at its peak. These cryptocurrencies are often used globally with encryption algorithms and can function as currency and a virtual accounting system.
This article discusses Parody Coin(PARO), Litecoin (LTC), and Ethereum (ETH) and some of their similarities in the crypto world.
Parody Coin (PARO)
Parody coin (PARO) is typically a deflationary utility created on the Binance Smart Chain (BEP20) by a group of developers from the United States, Germany, and Australia. These developers have excellent knowledge of the platform, and they aim to make the coin the best in the market. One of the exciting benefits of the Parody Coin is its presale offer and price. Parody Coins are relatively cheap, and they're not rumoured to increase anytime soon, which offers holders lots of opportunities to invest. But when they launch officially, their price tends to spike up, and you can sell them for good returns in the future. The entire concept of the platform entails giving crypto holders complete control to entice them into investing, especially given the fact that they're linking with the Binance Smart Chain.
Most cryptocurrency platforms often constitute huge databases that analyze transaction procedures before transactions are made. But with PARO, these procedures are reduced to the bare minimum as transactions are made faster. The speed and accessibility result from adopting the latest security features to protect its holders. These security features are open to everyone and can be accessed through your smart devices, smartphones, computers, and tablets. It also has a user-friendly interface that individuals can easily access without technical skills to trade Parody Coins easily.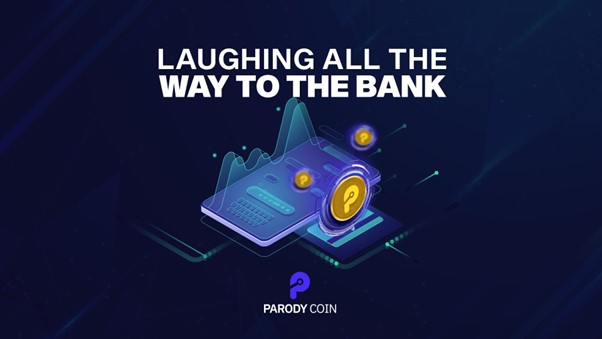 The Parody Coin protocol constitutes a token reflection model, enabling crypto holders or investors to engage in exchange, pay a required fee, and obtain discounts. PARO also offers great utility features such as Parody Swap. And the Parody Swap provides crypto holders with the opportunity to swap any crypto coin within any blockchain or crypto platform for an estimated amount of Parody Coin.
Litecoin (LTC)
Litecoin was initially created as an extension of Bitcoin, making it part of the Bitcoin blockchain network. The platform consists of fast, efficient, secure, and low-key payments. Litecoin aims to develop and improve the cryptocurrency world in several ways and enable crypto holders to trade coins within a transaction processing speed of about 54%.
LTC adopts a free- software global payment network, which is not controlled by a primary authority. Instead, it utilizes a script as a PoW that can only be decoded with the help of central processing units (CPUs). Litecoin is much similar to both Parody Coin and Ethereum because it possesses a faster block generation rate that offers a more immediate transaction confirmation in no time. Currently, Litecoin is the 21st–largest cryptocurrency globally, with multiple developers and merchants in support of it.
Ethereum (ETH)
After Bitcoin, Ethereum is the second to largest cryptocurrency in the capitalization market. When it was launched (i.e., 2014), it was at a price rate of $0.31. But presently, it's worth about $6,500 to $7,500. Ethereum is largely a cryptocurrency platform home to digital capital, global payments, and applications. The ETH community and its teamwork ensure a new inventive, thriving digital economy and safe ways for investors and other crypto holders to earn passive money online. And the platform is open to anyone in any part of the world, as you have access to the internet.
ETH prides itself on its security services. You're not required to fill out multiple personal details on its platform to join, as it aims to build its foundation on an economy-based value and not surveillance. Over the years, Ethereum has managed to establish a peer-to-peer network, enabling crypto holders to trade money and make agreements directly with whomever without going through an intermediary company.
Conclusion
There is no doubt that Parody Coin (PARO) offers similar benefits as Ethereum (ETH) and Litecoin (LTC), and you should definitely have a PARO in your wallet. In addition, a robust security system backs up PARO, which allows it to offer solid road maps for the future of cryptocurrencies.
More info on Parody Coin:
Website: https://presale.parodycoin.io/register
Presale: https://parodycoin.io/
Telegram: https://t.me/PARODYCOIN_OFFICIAL
 Disclaimer: This is a paid release. The statements, views and opinions expressed in this column are solely those of the content provider and do not necessarily represent those of Bitcoinist. Bitcoinist does not guarantee the accuracy or timeliness of information available in such content. Do your research and invest at your own risk.