Recently, rumors that PayPal is looking to begin offering cryptocurrency direct-sales began making headlines after insiders from the company, in addition to recent job postings looking for blockchain experts highlighted its renewed interest in cryptocurrencies. 
If confirmed, PayPal's entry into the crypto space may result in a significant boon for the industry, by providing an easy entry point for the hundreds of millions of investors — a major step forward in the path to mass adoption. 
300 Million Potential New Users 
PayPal is an online payment system created in 1999 by Max Levchin, Peter Thiel, and Luke Nosek. Later on, the company merged with X.com, a banking platform founded by Elon Musk. Just like many cryptocurrencies, PayPal is designed to serve as an alternative to traditional payment methods like checks and cash—but without the decentralized aspect. 
The platform was massively successful in its early days and quickly gained tech unicorn status after accumulating more than 1 million users by 2002, before being acquired by eBay. In 2014, PayPal once again split from eBay and continued its meteoric growth, racking up more than 325 million active accounts and 1 billion transactions to-date. 
Now, PayPal stands as one of the largest online payment companies, easily eclipsing some of its closest rivals, including Transferwise, Skrill, and Stripe. This market dominance puts the company in a strong position to enter the cryptocurrency industry with a bang, since it already provides services to almost 10% of all internet users.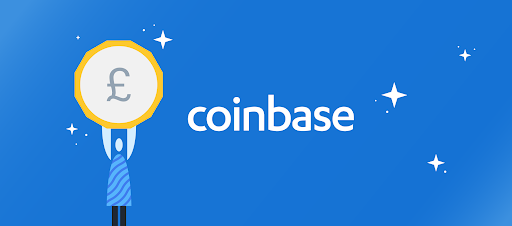 Although the recent speculation directly highlights PayPal's intention to begin serving cryptocurrency enthusiasts, this isn't the first time the online payment giant has flirted with the crypto space. Back in September 2014, Coinbase — currently one of the most popular cryptocurrency exchanges — announced its partnership with PayPal. Since then, PayPal has formed similar arrangements with the likes of BitPay and GoCoin.
As a result of these partnerships, there was a great deal of initial speculation that it wouldn't be long until PayPal itself launched its own range of crypto offerings. But PayPal's senior director of corporate strategy put a dampener on things by revealing that the partnerships only allow these platforms to accept cryptocurrency payments, rather than demonstrating PayPal's interest in the industry. 
Nonetheless, PayPal has been spotted hiring blockchain and cryptocurrency experts, re-fueling the rumors that it's just a matter of time before cryptocurrency support is added. 
If the rumors turn out to be accurate, then PayPal may be the largest corporation to directly facilitate to cryptocurrency purchases — potentially exposing its some 300 million users to the benefits of decentralized currencies like Bitcoin. With around 67 million Bitcoin users between America and Europe combined, this could potentially see the total number of users more than quadruple under ideal conditions — or even more if you use more conservative estimates. 
The Early Birds
Ultimately, if the payment processor does start supporting cryptocurrencies, the dramatic increase in interest that will likely result could see major cryptocurrencies appreciate considerably — similar to the 2017 cryptocurrency boom. 
In anticipation of this massive uptick in interest, several crypto platforms have already begun integrating PayPal payments into their solutions. This includes Newscrypto, a popular cryptocurrency trading education platform that allows users to buy NewsCrypto Coins (NWC) with PayPal, allowing them to unlock advanced trading features, arbitrage detection and whale alert tools and more by purchasing a membership plan. 
Likewise, Pundi X recently integrated PayPal into its point-of-sale device 'Xpos,' allowing users in America to accept PayPal payments for cryptocurrency sales. The Xpos device is currently used by merchants in over 30 countries, and is similar to PayPal's 'Here' card reader, but instead transacts over the blockchain. The new feature is currently opt-in, but Pundi X will be rolling out PayPal support via an update in the coming weeks. 
Though NewsCrypto and Pundi X are the most recent crypto firms to boast PayPal support, peer-to-peer trading giants Local Bitcoins and Paxful have supported PayPal payments for years — which is part of the reason they have been so successful in acting as on-ramps to the cryptocurrency industry. But will they be completely replaced by PayPal? Only time will tell.