Cryptocurrencies are all the rage right now, with new ones popping up constantly. While some may be worth investing in, others may not have much potential. Let's take a closer look at FIREPIN Token (FRPN) and see if it has the potential to grow as big as Decentraland (MANA) and The Sandbox (SAND). Keep reading to find out more!
What is FIREPIN Token (FRPN) about?
FIREPIN Token (FRPN) is a new Metaverse cryptocurrency that allows users to make transactions quickly and inexpensively by utilising the most effective blockchain at the right time. It has had an outstanding presale success thus far, with investors seeing an impressive growth of their investment – and it certainly has all of the features to revolutionise the crypto industry.
Metaverse was designed not only to revolutionise online gaming but also to provide an effective and cheap solution for the problems it faces. FIREPIN Token will create a community-driven protocol centred around the development of the Metaverse-based gaming industry, the NFT marketplace, and 3D technologies in general.
The value of the FRPN token, which aims to be the top Metaverse NFT Game Development Company for individuals who want to sell, buy, and trade virtual goods in the Metaverse, has increased 285% since the start of the presale and is continuing to climb fast with a 96% price increase in one week alone.
Holders of the FIREPIN Token (FRPN) will be able to vote on how the cryptocurrency evolves and changes in time, as the project aims to eventually become a Decentralised Autonomous Organisation (DAO).
Long-term investors are rewarded weekly with extra tokens due to a 2% tax on all transactions conducted on the network. The team behind FIREPIN Token (FRPN) has said that there will be a total supply of 100 billion tokens across all protocols, with 30 million reserved for the presale.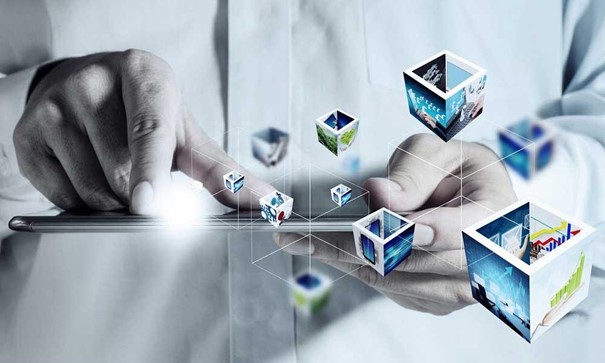 What contributes to Decentraland's (MANA) popularity?
Decentraland (MANA) is a Metaverse cryptocurrency that was released in 2017. It is an ERC20 token on the Ethereum (ETH) blockchain. The project focuses on virtual reality and aims to create a virtual world that is decentralised and owned by its users. Users can purchase, sell, or lease virtual land. The land is stored on the blockchain and each plot has unique coordinates.
The project has received funding from venture capitalists such as Fenbushi Capital and ConsenSys. At the time of writing, Decentraland had a market cap of $2 billion and a daily trading volume of $236 million. The coin has a total supply of 2 billion MANA and a circulating supply of 1.84 billion MANA. The coin is currently trading at $1.42.
Decentraland is one of the leading projects in the field of Metaverse and blockchain technology. It also has the backing of some of the most well-known venture capitalists in the space. It will be interesting to see how the project develops in the months and years ahead.
What is so attractive about The Sandbox (SAND)?
With a market capitalization of over $2 billion, The Sandbox (SAND) is one of the largest Metaverse cryptocurrencies in the world. Launched in 2017, The Sandbox is a decentralised platform that allows users to create and manage their own virtual worlds.
One of the key features of The Sandbox is its flexibility – users can customise their world to suit their own preferences and needs. This makes it an attractive option for developers and gamers who want to create unique experiences.
In addition, The Sandbox also offers a number of other features, such as in-game purchases, marketplaces, and social media integration. As a result, it is not surprising that The Sandbox (SAND) has become one of the most popular platforms in the gaming industry.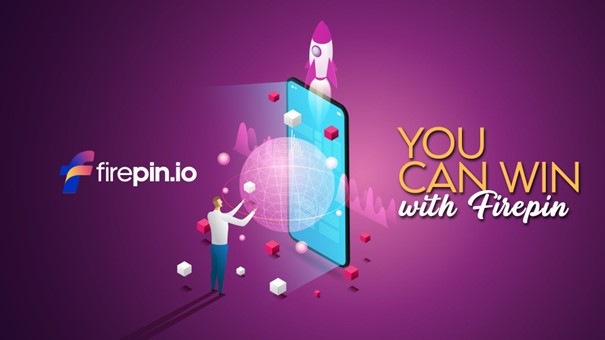 The Sandbox (SAND) and Decentraland (MANA) are two projects that have seen success in the past year. Both of these platforms allow users to create virtual realities with user-generated content. It is no surprise, then, that FIREPIN Token (FRPN) has been gaining attention as a potential contender in this space. FRPN is designed for use on social media platforms and allows users to earn rewards for creating quality content. Do your own research before investing, but it seems like FIREPIN Token may be headed for big things.
For more information, follow the links:
Join Presale: https://presale.firepin.io/register
Website: https://firepin.io/
Telegram: https://t.me/FIREPINOFFICIAL
Twitter: https://twitter.com/FIREPIN_io