Crypto whales love passive income. They understand that one of the critical pillars of financial independence is utilising current assets to generate more assets. When an investor's total portfolio starts to generate income that exceeds their cost of living, they can consider themselves financially free.
A newcomer to the BSC (Binance Smart Chai) ecosystem and its monthly stablecoin reflection is drawing attention from the Avalanche (AVAX) and Solana (SOL) ecosystem whales.
Gnox (GNOX)
Gnox is garnering attention from across the ecosystem as it nears its launch date. Slated to launch in Q3, this low-touch DeFi (decentralised finance) earning solution is making whales very curious. Gnox has entered its final presale stage, and analysts have consistently pointed to the long-term horizon to understand this project's potential. It seems several investors have already understood, and the second presale phase completely selling out is a testament.
The Gnox treasury is the protocol's hidden gem. It is deployed in battle-tested DeFi protocols to earn on behalf of investors. Every month, all the generated yield is swapped into stablecoin and split amongst investors proportional to the number of GNOX tokens held. Funded via buy and sell taxes, this treasury will grow larger the more GNOX is traded, leading to an enhanced ability to generate income. This means that GNOX holders will receive greater stablecoin payouts as the treasury accumulates over time. This single investment vehicle and its consistent monthly income is what has drawn the Avalanche and Solana whales to the protocol.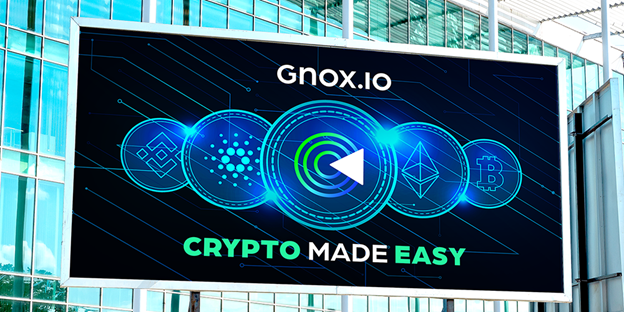 Avalanche (AVAX)
The Avalanche ecosystem is the fourth largest chain ranked by TVL (Total Value Locked) and a key player within DeFi. Avalanche is a layer one protocol that brought scalability to the Ethereum ecosystem. This PoS (Proof of Stake) network brought rapid and affordable transactions to DeFi, and its growth reflects the value it provided to the sphere.
With DEXs (decentralised exchanges) such as Trader Joe and lending protocols like Aave available, there is no shortage of yield-generating opportunities on the blockchain. Whales love this ecosystem and the ability to earn within it.
AVAX can be natively staked to help secure the network and validate transactions for 8.63% APR which is leagues ahead of any product offered within TradFi (traditional finance). Currently trading at $21.90, all AVAX earned now also stands to appreciate when this token rallies in the next bull market phase. 
Solana (SOL)
The Solana network launched in 2020 and has fought a tough battle triumphing over thousands of other protocols to obtain a spot in the top ten ranked by market cap. SOL made a blistering run in 2021, making swathes of investors incredibly wealthy in the process.
With its highly popular lending protocol Solend, whales within the ecosystem are busy building their SOL stack at its current price of $38, waiting for its next rally where it will target its ATH (All-Time High) of $260.
Final Thoughts
Gnox has drawn whales because of its simplicity. Providing consistent monthly payouts in stablecoin, this protocol is shaking up DeFi and bringing a much needed low touch solution to passive income within DeFi.
Find Out More Here:
Join Presale: https://presale.gnox.io/register
Website: https://Gnox.io
Telegram: https://t.me/gnoxfinancial
Discord: https://discord.com/invite/mnWbweQRJB
Twitter: https://twitter.com/gnox_io
Disclaimer: This is a paid release. The statements, views and opinions expressed in this column are solely those of the content provider and do not necessarily represent those of Bitcoinist. Bitcoinist does not guarantee the accuracy or timeliness of information available in such content. Do your research and invest at your own risk.