Legend of Fantasy War is a turn-based MMORPG NFT game published by LFW, which is the first product opening the LFW's Multiverse – also known as Legendary Fantasy World. The game will be officially released on January 14th, 2022, welcoming all players, earners and investors.
In 2021, Polkastarter praised Legend of Fantasy War as the most successful IDO launching blockchain project on September 28th, 2021; after that the LFW token was immediately listed on one of the most trusted exchanges: gate.io. What is more, Legend of Fantasy War also constituted significant achievements after two successful NFT Mystery Box launches on Binance NFT and three remarkable launchpads with a number of NFT heroes exceeding more than 12,000.
In the recent December 2021 testnet, Legend of Fantasy War received various positive reviews written by professionals, acclaiming the game for its uniqueness and diversity, emphasizing Legend of Fantasy War is the most sophisticated and well-designed blockchain game.
Things you should know about LFW – Legend of Fantasy War before its launch on January 14th, 2022
You must have at least 1 Legend of Fantasy War NFT Hero to play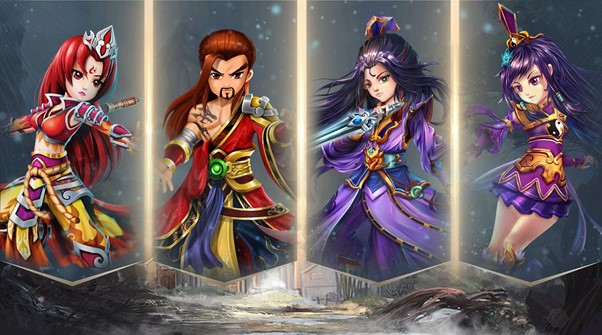 Legend of Fantasy War is a blockchain game that requires its players to own NFT characters in order to have access to the game. The very first NFT hero imported to one player's account is called avatar main character and that player will embark on an adventure as the character he chooses.
You need to invest in your first character, around 0.4 BNB. Beside the first character, you are rewarded two in the game once you start your journey so that you can form a squad deploying those characters. You can have up to five characters deployed at the same time. It is totally up to you in regards to how much you want to invest and what characters you would like to play as.
Legend NFT versus Legacy NFT in Legend of Fantasy War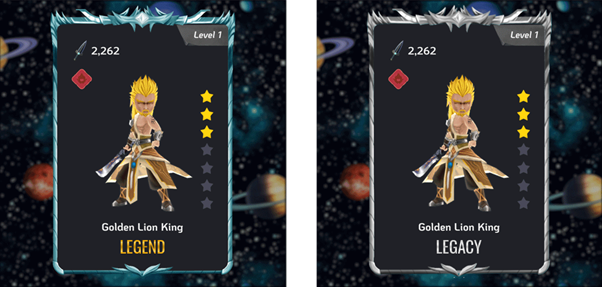 Legend NFT, also known as the original LFW NFT, is the first NFT version published by LFW Studio. These NFTs are purchasable from Binance NFT Marketplace, 2nd Market of Binance Mystery Box and here; or from other players who already own those NFTs in their assets on LFW Marketplace.
In the beginning, only new Legend NFTs have access to Legend of Fantasy War. Legacy NFTs will be created by Legend of Fantasy War players when they accumulate enough NFT shards through in-game activities. NFT shards and Legacy NFTs are currently tradable on the Marketplace of LFW using LFW tokens, while Legend NFTs can be purchased with BNB.
Acknowledging rarity of NFTs in Legend of Fantasy War
The rarity of NFTs in Legend of Fantasy War is divided into six distinct ranks, namely N, NR, R, SR, UR and SSR – based on the NFTs' basic power attributes. Higher rarity NFTs have stronger attributes and are more powerful, allowing their owners to have a smoother and easier gameplay; which is why their rarity is also extremely high. As a result, those NFTs have tremendous value on the market.
Lower rarity NFTs are easier to obtain and require fewer shards to upgrade. Therefore, investors and players are recommended to seek those NFT in the early stage of the game and aim for higher rarity NFTs later. The rule of this game is that you need the strongest squad possible in order to accumulate as many daily  resources as possible.
The five elements of Legend of Fantasy War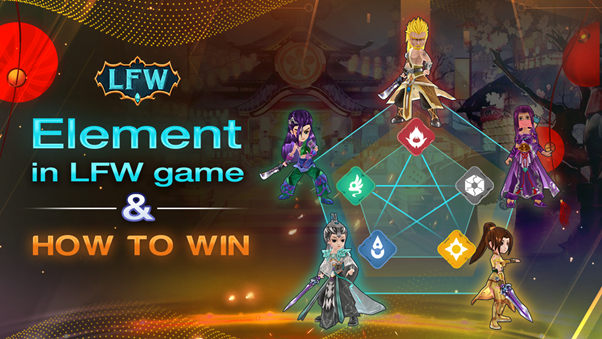 The rule of  the five elements, Metal – Wood – Water – Fire – Earth – is applied in Legend of Fantasy War. This heavily affects the strategic aspect of the game as it brings more depth and diversity. For example: using Water heroes will be more advantageous against a team consisting of several Fire heroes.
Furthermore, the elements are also represented in the NFTs' skills, for instance, Metal heroes tend to have defensive skills while Wood heroes are excellent at debuffs. This opens up so many avenues for the players to explore.
Gem – a remarkably valuable resource in Legend of Fantasy War
Gem is a special currency in Legend of Fantasy War. It can be exchanged with LFW tokens with a fixed ratio. Gems are used to upgrade the in-game VIP level, providing more perks to the players. Moreover, gems are also obtainable in in-game activities and used to purchase costumes, rare items or the NFTs' growth.
A unique and stable earning mechanism in Legend of Fantasy War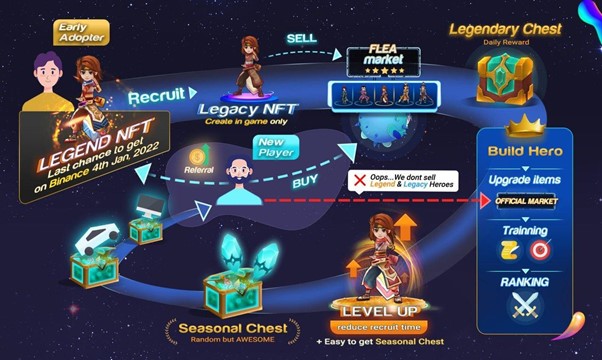 Legend of Fantasy War has an exceptional play-to-earn model, guaranteeing its players to earn profits for their efforts. Valuable assets such as NFT shards, NFT, LFW tokens are offered in the game via daily reward chests, which are accessible for everyone. Those items can be traded on LFW's Marketplace.
By investing their time, money, and creativity in the game, players will earn abundant rewards. Once the value of the LFW tokens soars, so will the value of every item in the game. Anyone who has invested in the system will benefit from it. The more the investment, the greater the return.
If the players feel like they are burning out for grinding, there are activities that do not involve economic incentives. Players can try these features to ease up and relax.
A playground limited to no one
If current blockchain games limit money earning features to only a handful of features, LFW goes all out. People can make money from dozens of readied features. This, of course, will include various DeFi functions such as farming, lending, borrowing, and staking both the NFT-pegged assets and tokens — for investors, who are not joining the game but willing to be a part of LFW.
LFW Marketplace – DeFi Trading Center
To ensure that users can buy, sell, exchange, and invest easily, Legend of Fantasy War has built a Marketplace system with diverse contents and a convenient and transparent transaction process. Thanks to Binance Smart Chain, supporting tokens can be used at the Legend of Fantasy War Marketplace for easy trading and exchange.
Moreover, the developers have already had plans to cooperate with other games and platforms to allow for a cross-industry trading experience.
There are more LFWs coming in the future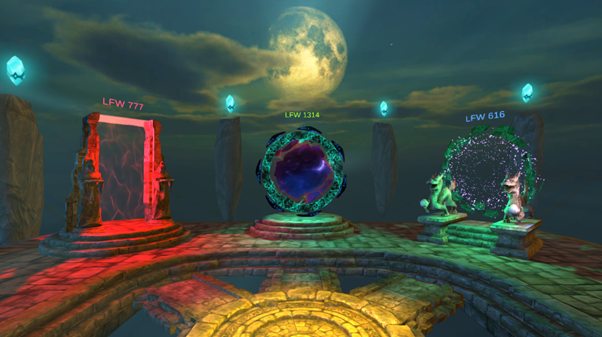 LFW-777 and LFW-1314 are the next two projects whose releases are confirmed after LFW-616 (Legend of Fantasy War). To be more specific, LFW-777 is the first metaverse project of the LFW ecosystem, where NFT lands can be traded so that you can create your own space and do whatever you want. LFW-1314 leans towards the fight game playstyle. According to the plan, these projects are all connected via owning the current NFTs of Legend of Fantasy War.
Join Legend of Fantasy War at:
Follow official channels of Legend of Fantasy War:
Twitter | Medium | Telegram | Discord | YouTube | Facebook | Substack | Reddit