Earlier today Facebook Libra met with US Senators from the Senate Banking Committee. Here are a few highlights of note from the hearing.
---
Facebook Libra Meets with Lawmakers Again
Today Facebook answered questions from concerned US lawmakers on the Senate Banking Committee. As previously covered by Bitconist, lawmakers are worried that Facebook's Libra cryptocurrency could operate outside the regulatory oversight of authorities and also function as a safe haven for illicit criminal activity. 
When questioned about the intricacies of the cryptocurrency, Calibra head David Marcus said that Facebook will only integrate its Calibra cryptocurrency wallet into Whatsapp and Facebook Messenger. According to Marcus, Libra will not embed wallets from competitors but the Libra wallet will be interoperable amongst users desiring to send money between other cryptocurrency wallets.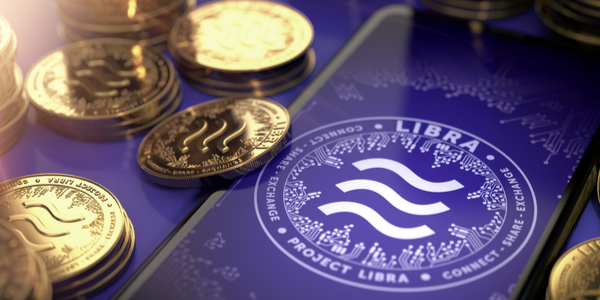 Ultimately, this means that at the moment, Facebook's wallet will be the only one integrated into its ecosystem of apps and this could possible lend a huge competitive advantage over other companies like Coinbase, Paypal, and future digital-asset wallet developers. 
Examining Facebook Libra's Plans
The meeting, titled, "Examining Facebook's Proposed Digital Currency and Data Privacy Considerations" also saw Marcus explain why Facebook choose to headquarter the Libra Association in Switzerland and whether or not Libra will comply with US regulations. Marcus agreed that the US should be the leader in developing regulatory frameworks for cryptocurrencies and he said the Libra Association is headquartered in Switzerland because it's where international financial groups like the Bank for International Settlements is situated. 
Marcus said that Facebook has no intentions to "evade any responsibilities of oversight" and agreed that the currency will be regulated by the US Department of Treasury's Financial Crimes Enforcement Network. 
In response to lawmakers who said Facebook could not be trusted, Marcus said, "You will not have to trust Facebook" as it is only one of the current 28 members of the Libra Association. The Libra Association is expected to grow to 100 members and there are no special privileges allotted to any member.
Some lawmakers had questions about user's data privacy and Marcus claimed that Calibra has no plans for monetizing user data directly but he added that the organization would seek user consent for accessing data if Calibra offered financial services through partnerships with other financial organizations. While Facebook has claimed that the Libra project is not driven by profit, Marcus mentioned that Facebook believes that Libra will drive additional online commerce as businesses will increase the amount they spend on Facebook ads. 
Marcus added that he personally believes that global blockchain adoption is inevitable and if the U.S. fails to lead in its development and regulation, the technology will be developed in places "out of reach of our national security apparatus." 
A Step Forward on Crypto Clarity
As one would expect, not all the lawmakers were satisfied by what they heard and some important questions went unanswered. Marcus inadequately answered Chairman Crapo's inquiry about whether Calibra would collect data from user transactions made on Facebook, and he failed to sufficiently explain if Facebook was invested in Libra Investment Token. 
Marcus simply replied that Facebook and Calibra hadn't determined how much would be invested in the project. Other noteworthy answers from Marcus were that if the Libra Association discovered that funds were being used to support terrorist organizations Calibra and other digital wallet operators could hold user funds. Furthermore, regulated off-ramps could prevent users from converting to fiat but Marcus did not specifically detail whether the Libra Association could stop fund transfers between non-custodial wallets used by terrorists. 
Generally, the Senate hearing went smoothly and a number of lawmakers asked questions which showed they had done their homework on developing a broad understanding of the Libra project. Many lawmakers appeared to have genuine concerns about investor protection from scams, unvetted third-party developers, and the exact role Facebook or the Calibra Association would play in preventing illegal transactions. Ultimately, though discourse comes understanding and this will probably not be the last hearing the Senate Banking Committee has with Facebook. 
Do you think the Libra will be regulated by the U.S. government? Share your thoughts in the comments below! 
---
Images via Shutterstock,