After taking the internet by storm, Bitcoin and companies using Bitcoin are now looking towards the general public to offer them even more of the benefits that crypto-currency offers. Ever since Bitcoin has become more generally accepted in the world community as a viable payment alternative, the time has come to offer everyone in the world the choice to pay for common goods and services with Bitcoin.
 André Stucki, the CEO and founder of Satoshkey said toBitcoinist: 
"I am pleased to announce that there is a new start-up in the heart of Europe, called Satoshkey. The main reasons of Bitcoin popularity are its swiftness, convenience, reliability and security. this links closely to the Swiss work ethic. Despite the significant benefits of Bitcoin, the world is still missing places that accept this revolutionary technology as a means of payment. We at Satoshkey want to help Bitcoin proliferate within the masses. We can only do that by bringing  some of the astounding possibilities of this technology to the public. So how could we create a business around Bitcoin while linking back to small and mid-sized business owners and offering a valuable service to the Bitcoin community at the same time? After an ongoing discussion and research we found a solution in the Universal Crypto Currency Switch – Satoshkey. We are also going to offer an 'early bird' discount of 100 dollars to anyone who will place an order with us in the next 2 months." 
How does the Satoshkey machine work exactly? Satoshkey is a device that enables any other online or offline electronic device to accept Bitcoin payments. The easy implementation of this Bitcoin-enabled service makes it very valuable for existing business models. For example, Satoshkey permits existing electronic vending machines to accept Bitcoin. The said Satoshkey integrated vending machine recognizes a Bitcoin payment after a simple QR code scan. Subsequently, the desired product will be delivered to the customer.
There is also another added bonus which makes Satoshkey machines very versatile; the Universal Crypto Currency Switch can be configured to operate offline. This reduces the operational and setup cost significantly in locations with no or limited internet connection. Since the Satoshkey machines will be set up in Switzerland in the initial first stage, this would be beneficial for vending machines located near  mountain huts. When in offline mode, it is possible to activate the switch by simply scanning the QR-Code of customer's payment receipt. In online mode, the switch will be activated right after a payment is received.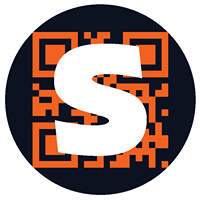 What makes the Satoshkey so important? The Universal Crypto Currency Switch or Satoshkey device, is built respecting the Swiss quality and excellent security standards, without compromising transaction speed. The design extends coin-operated vending machines with a potential to obliterate the use of cash. This will generate more security and will lower the risk of theft by sending payments directly to the business' account. There are currently 16 Satoshkey machines planned in stage 1.  These services provides local business owners with much needed versatility and offers them a competitive edge. More specifically, the implementation opportunities  are endless. Satoshkey can be used for payments for parking, solarium, camping, carwash to lighting control, payment for utilities, paid access, etc. Satoshkey will be first sold on the European market but, in the near future, the company wants to expand to other countries as well, such as India and other developing countries all over the world. Because of the offline feature, this would be very interesting fro places where internet hasn't reached yet or where there is spotty internet connection.
The Satoshkey team believes that the unique machine they have developed will be a great  way for Bitcoin enthusiasts to start new businesses, or to bring Bitcoin payments to business fields where it was not possible before.
Satoshkey has a vast application potential in both online and offline settings. This provides opportunities to bolster the Bitcoin ecosystem with creative ideas. That's why the Satoshkey team launched a contest to find the most useful and original ways of Satoshkey's implementation. We would like to invite all Bitcoin enthusiasts and free thinkers to participate in this contest in order to help Bitcoin spread to the masses. The winner will get their very own Satoshkey Universal Crypto Currency Switch.
In order to participate in this contest, feel free share your ideas of implementation on the Satoshkey: Facebook,  Twitter,  Bitcointalk or Reddit. For more information feel free to visit our website. Do not forget to check out their Satoshkey enabled train and activate it as a demonstration of the amazing scope this technology provides. The entire Satoshkey team would also like to thank all the contest participants for the engagement and wishes the best luck and a lot of creativity with Satoshkey implementation.
Do you think Satoshkey will increase Bitcoin acceptance? Let us know in the comments below!