Bitcoin has stagnated at the local highs around $10,700 over the past few hours and days.
The leading cryptocurrency remains below the highs it set last week prior to the BitMEX news breaking.
Analysts are still optimistic about the cryptocurrency despite the ongoing stagnation and relatively weak price action.
Bitcoin is expected to move $11,200 in short order if it holds $10,500, some analysts say.
BTC investors have long found the $10,500 level important.
For instance, $10,500 marked the highs of three separate rallies over the past year.
Bitcoin could drop towards $9,800 if it loses that support, though.
Bitcoin Could Soon Move to $11,200, Analysts Say as Bulls Defend the $10,500 Region
A Bitcoin trader says that as long as the cryptocurrency holds the $10,500 support level, it will be primed to move to $11,200 in the coming weeks. He recently shared the chart below to show this theory.
The reason why so much importance has been assigned to $10,500 is that Bitcoin has long had important interactions with that level. Namely, three separate rallies topped in that region over the past year. Take the Xi Jinping rally in October, for instance, which topped almost exactly at $10,500.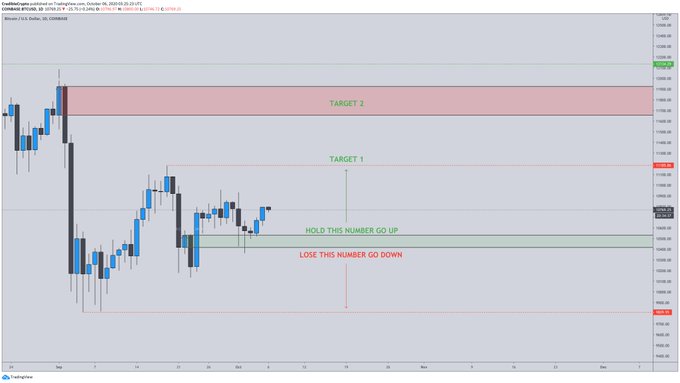 Chart of BTC's price action over the past few weeks with analysis by crypto trader and chartist Credible Crypto (@CredibleCrypto on Twitter).
 Chart from TradingView.com
Not the Only One That Thinks So
The aforementioned trader is far from the only one that has assigned much importance to the $10,500 support. After all, that level and Bitcoin have an extremely storied history as mentioned earlier and as mentioned many other times on this site.
One prominent crypto trader recently shared the chart below. The chart shows Bitcoin's price action since the start of the year with a trend indicator. As can be seen, BTC is on the verge of moving below the support suggested by the indicator.
Commenting on the relevance of the chart, the trader said that if Bitcoin moves below the levels indicated below, it could suggest an "invalidation" of the bull trend on a medium-term basis.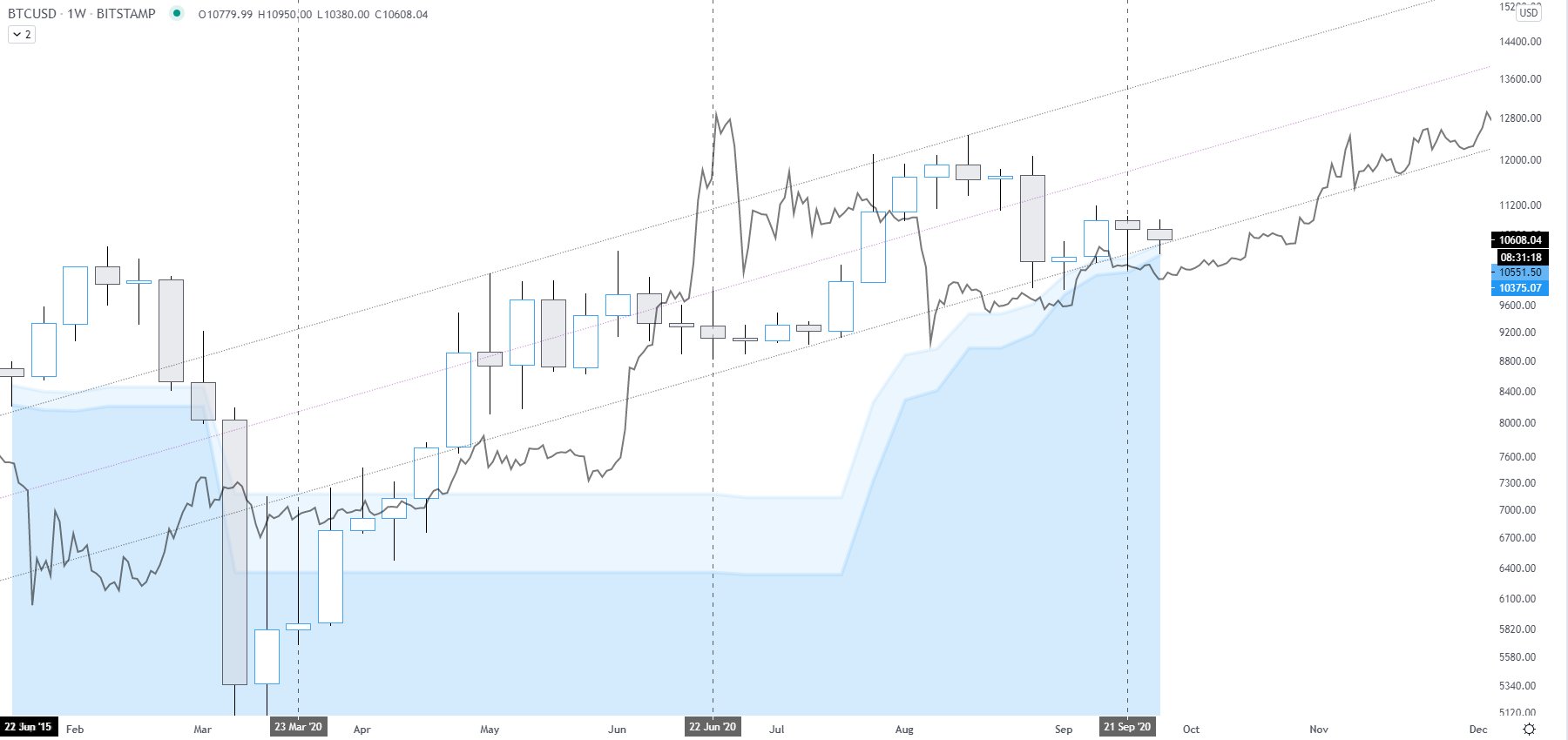 Chart of BTC's price action over the past few months with analysis by crypto trader and chartist Bitcoin Jack (@BTC_JackSparrow on Twitter).
Chart from TradingView.com
The trader that shared this chart is one that has had extreme historical accuracy.
In the middle of the March crash, he predicted that the bottom was in and that a V-shaped reversal would be seen that would take Bitcoin to $10,000 by May or June. He was proven correct when the cryptocurrency did rally just as he predicted.
Featured Image from Shutterstock
Price tags: xbtusd, btcusd, btcusdt
Charts from TradingView.com
As Long as Bitcoin Holds $10,500, Price Could Hit $11,200: Analyst