British multinational bank Barclays has confirmed they have been in talks with UK financial regulators, the Financial Conduct Authority (FCA), to see how they can "bring Bitcoin into play."
---
Consulting Regulators and Fintech Firms
Speaking with CNBC, the bank's UK chief executive, Ashok Vaswani, confirmed that the company had been in talks with both regulators and fintech firms in order to determine how the bank can safely bring cryptocurrencies to their customers.
While the conversation with CNBC did revolve around Bitcoin, in particular, it is important to note that Vaswani made it clear that they were looking at blockchain technology as a whole.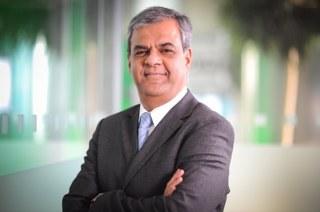 According to Vaswani:
We have been talking to a couple of fintechs and have actually gone with the fintechs to the FCA to talk about how we could bring, the equivalent of bitcoin, not necessarily bitcoin, but cryptocurrencies into play.
He also discussed the importance of caution with regard to cryptocurrency integration:
[It's] obviously a new area we've got to be careful with […] We're working on it, [it's] not ready for prime time, we'll get there soon.
Not Barclays' First Bitcoin Rodeo
Barclays' move comes on the heels of recent news that JP Morgan Chase is planning to integrate Zcash with its blockchain platform as well as Chase's announced inclusion in the Enterprise Ethereum Alliance. This is not the first time that Barclays has dipped its toes into the cryptocurrency pond, however.
In April 2016, Barclays became the first British bank to partner with a digital cryptocurrency firm when they backed social payments app Circle, which allows users to send and receive payments via text message. Circle operates in part on Bitcoin's blockchain and it offers the cryptocurrency as a payment option as well.
Barclays made use of smart contracts to facilitate derivatives trading last year and has also invested, via incubators, in numerous companies making use of blockchain technology. One of the most notable of these is the Africa-based startup Consent which uses the blockchain to log medical records.
Where Investors Go Banks Follow
As Bitcoin continues to show record breaking gains, the interest level from retail investors is at an all-time high. With this increased interest, it should come as no surprise that banks are starting to sit up and take notice. With Bitcoin boasting YTD gains of near 200% – and Ethereum over 3000% – banks are realizing that cryptocurrency and blockchain technology are here to stay.
Barclays and JP Morgan Chase are hardly the first banks to embrace Bitcoin and the blockchain, however. Other banks that have made inroads include:
Banco Santander
Citi Bank
Goldman Sachs
Standard Chartered
UBS
Bitcoin is now being offered in investment portfolios at both Hargreaves Lansdown and Fidelity Investments, demonstrating a clear willingness to cater to this increasing demand. Fidelity Investments seems to have taken a keener interest in the technology, where others remain cautionary.
Ultimately, questions as to the direction Barclays will take are still unanswered, but the important thing is that they are talking about it, investing in it and researching possible opportunities.
What do you think about Barclay's venture into cryptocurrency and blockchain technology? How can this benefit their customers? Let us know in the comments below.
---
Images courtesy of Barclays, Shutterstock, Twitter