Last 17th July 2014, the New York State Department of Financial Services (NYDFS) has officially released its proposed BitLicense regulations, governing virtual currency firms doing business with New York residents or operating in New York. This was the first proposed regulatory framework designed specifically towards virtual currencies.
The bitcoin community and businesses dealing with crypto currencies should be aware that during the 45-day comment period, they have the opportunity to provide feedback and request clarification or amendments to the proposed regulations. The comment period is an important opportunity for crypto currency related firms and the bitcoin community to provide their feed back on these significant new regulations and try to avoid the consequenses that are suppose to cause a profound impact to the bitcoin industry.
Off course that the community has a negative perspective over the impact of BitLicense and we can already find a lot of action to extend this period or even to prevent the adoption of such measures.
The Bitcoin community is already spreading the word and has taken action since its beginning; at reddit we are seeing a series of petitions all with the intention to extend the 45 comment day period or to totally prevent BitLicense of being approved.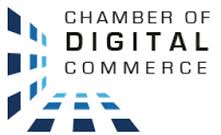 BitLicense regulation seems to have been designed to cripple the growth of small related businesses in New York while having nefarious effects on individuals dealing with cryptos currency and technology companies throughout the country. It is trying to regulate open source software, which will also have negative impacts on the NY technology and commerce sectors by diminishing access to innovation. The Digital Chamber (TDCC) of commerce has also opened a petition to extend the 45 day period; the Digital Chamber of commercel is demanding an extension of this period until the end of 2014.
TDCC feel that:
"An extension is necessary to allow the digital asset and digital currency industry to formulate proposals to help the NYDFS develop regulations to achieve its stated and legitimate goals to protect consumers, root out illegal activity, and safeguard our national security."
The Open Source Financial Developers Association (TOSFDA) is also petitioning the governor and legislature to preempt the Superintendent of the Department of Financial Services in order to prevent the release of this onerous regulation. New York State has always tried to become a leader in technology and innovation, having this effort driven primarily by grass roots entrepreneurial and community initiatives much like bitcoin. As digital currencies are still in their infancy, many of these innovations and technologies will be suffocated by the proposed regulation in a new industry that has not been given enough time to prove itself.
TOSFDA argues:
"This well-established regulatory approach, as it pertains to traditional currency, is a more than adequate tool for law enforcement to use in curbing fraud and bad actors. Adding a superfluous layer to existing regulation calls into question the intentions and agenda of such regulation and will only sabotage a protocol that can help spur innovation and can make New York a leader in both technology and commerce."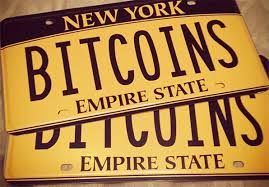 The Bitcoin Foundation as also seems to be interested in one of these options since they have already declared unfriendly to BitLicence:
"These regulations will create an immense burden on all members of the Bitcoin community, and particularly on the industry. "
The community has presented strong evidences that BitLicense will have negative consequences if approved; now, it is up to the community to sign and spread these petitions and hope that they can have some significant effect or at least delay BitLicense until it can be revised and properly adjusted to the crypto currency ecosystem needs.
References:
Images[1] moneyandtech.com
Images[2] dcmagnates.com
Images[3] pocketfullofapps.com