TRON founder, Justin Sun, says the bear market is over but that Bitcoin will trade in a tight range in 2019.
---
Bitcoin Will Trade Between $3,000 and $5,000
Speaking to Huoxing24, Sun declared that the cryptocurrency bear market was over. According to the TRON chief, Bitcoin won't see another massive price breakout within the next three to five years. Instead, Sun expects the top-ranked cryptocurrency to fluctuate between $3,000 and $5,000.
For Sun, 2019 is going to be a watershed year for cryptocurrencies, heralding several market breakthroughs. He pointed to the expansion of the lightning network and improvements in the DApp ecosystem as likely contributors to an increased level of crypto adoption.
Sun's comment came as part of an interview during the 'Voice Your Love' charity event organized by the ALS Association in conjunction with TRON and Binance's Blockchain Charity Foundation (BCF).
Changpeng Zhao ('CZ'), the Binance CEO, elected not to offer a forecast for Bitcoin. Instead, CZ declared that cryptocurrencies were here to stay and that blockchain technology would eventually affect society on a global scale.
Blockchain to Boost Transparency of Charity Organizations
Concerning blockchain, CZ also itemized a few benefits of decentralized technology adoption for charity organizations. Apart from improved security, the technology could allow for accurate tracking of donations to reduce donor concerns regarding the misappropriation of such contributions.
CZ opines that blockchain can help improve the transparency of such organizations while Sun says such a move would mean another example of the technology's ability to positively affect the larger society.
Earlier in February 2019, TRON announced that it would be joining the ALS Association in its advocacy for patients with the disease, donating $250,000 in the process.
Sun believes it is crucial that other crypto and blockchain companies participate in charitable activities around the world. Speaking during the interview, the TRON CEO said that such moves would help to showcase the usefulness of the technology outside finance and into the broader social scene.
TRON's contribution to the ALS Association isn't its first charitable donation. Back in October 2018, Sun donated about $3 million to BCF. As reported by Bitcoinist, Binance says it donates its listing fees to charity.
Blockchain Education Needed for Mainstream Adoption
While identifying industry as being ripe for decentralized technology disruption, CZ maintains that a fair bit of effort is required to educate people about how the technology works. Commenting on the matter, Zhao, said:
On this road of exploration, we also encountered various challenges: for example, how to let uneducated villagers understand the concept of blockchain; how to make blocks in areas where there is no computer, mobile phone, or even network, and power.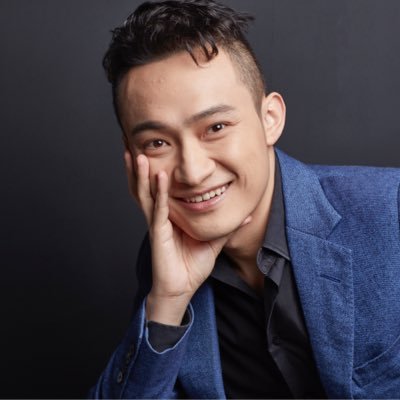 Zhao, however, notes that the task isn't as arduous as it may seem on face value. According to CZ, school teachers in remote rural areas in Africa have been able to correctly understand the technology in less than half an hour despite having no prior experience with the concept.
Do you think blockchain technology can find useful applications in the activities of charities? Let us know your thoughts in the comments below!
---
Images courtesy of CoinMarketCap.com, Bitcoinist archives, Shutterstock