Even though Bitcoin continues with its hobby of breaking price records and is reaching staggering heights in the process, it doesn't necessarily mean that this is as high as it can go.
---
We're running a bit low on suitable adjectives to describe the phenomenal price increases that Bitcoin has been experiencing over the last few weeks. Actually, over the last few days! Wednesday saw the currency trading at $14k, while yesterday saw it reach the $18k mark with a current market cap of over $260 billion.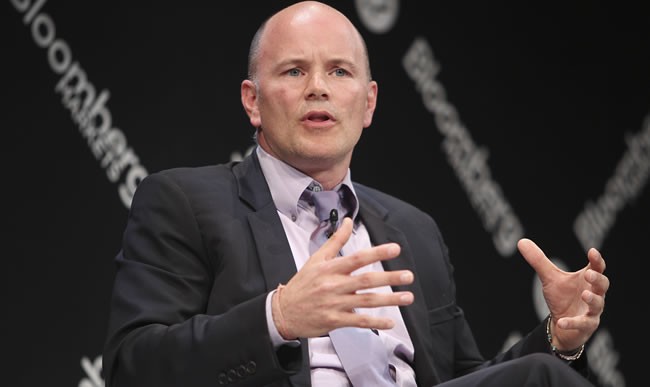 Big numbers, over 50% growth for this month alone, and a market cap surpassing even Visa. Sounds like all of the usual suspects for a market peak. Even so, billionaire Bitcoin advocate, Michael Novogratz, isn't convinced that this is the case.
According to Bloomberg, the CEO of Galaxy Investment Partners said:
The only reason I'm not sure, and it might be the top for a short period of time, is that it's a big world, and the market cap isn't nearly big enough for it to be the top of the whole system.
There's Still a Bitcoin Buying Demand
Novogratz went on to add:
One of the reasons that it might not be the top, in the short run even, is that usually markets end with exhaustion when there are no buyers left.
He further explained:
They can't process the amount of buyers that want in, and so I don't think it's the top. I think it could have been just speculative frenzy.
A Bubble Burst Doesn't Spell the End of Bitcoin
Novogratz has previously said that even if the Bitcoin bubble bursts, it doesn't negate the fact that the currency has staying power in the financial industry. In fact, based on Bitcoin's stellar performance over the past few days, Novogratz has pushed his previous price estimate up by $10k, predicting that the currency could trade at $50k by the end of 2018.
He went on to say that a pending bubble burst won't happen anytime soon as Bitcoin is still on its way to mainstream adoption and hasn't reeled in institutional investors or pension funds yet, saying:
Bubbles don't end until the buyers are all in, until there's leverage and there's no leverage in this system yet. I think that's what you wait for.
Calm Down, Bitcoin
Even though Bitcoin, and cryptocurrencies in general, have a flair for dramatic price highs and lows, Novogratz would like to see some of its characteristic unpredictability reined in a bit:
I hope it calms down a bit just to give people a chance to breathe. Market participants can't keep up with the frenetic pace.
Do you think Bitcoin has reached its market peak, or do you think there's still room to grow? Let us know in the comments below!
---
Images courtesy of Wikimedia Commons and Bitcoinist archives.