When I first interviewed Miguel regarding Rebit, I was intrigued not just from a journalist standpoint, but as a Filipino. Sending money is quite expensive, especially when using conventional services, such as Xoom or Western Union. So when Miguel agreed to allow me to test the service, I was thrilled.
Bitcoin is a great candidate for remittance, as the low fee required to send (known as the miners fee, currently around $0.06) and the near-instant transaction speeds fix traditional remittance services downfalls.
The process is just as easy as it is explained in my interview with Rebit, I was in and out in 15 minutes. The first step was to select how much you want to send, and whom to send it.
After that, it was selecting where my family would pick it up. Options vary from directly sending to bank account of choice, picking up at remittance services, to even picking up straight from Rebits office. I chose Cebuana Lhullier, as it was most convenient for my family, and is speedy with money being available in 12 hours, Monday through Friday.
And after that, it was time to click send! After that a prompt to pay shows up, a well as a QR code. It didn't show how much money I needed to pay, as I was using electrum I couldn't use the link to send it to my wallet automatically (or it didn't work either one) so I closed this  window, so I could see how much I need to pay. If anyone is interested, here is the TXID so they cansee. https://blockchain.info/tx/caaac46ac74492373908d7283db9f81f3fea03650c82dc09930a18b3e2fb1c1e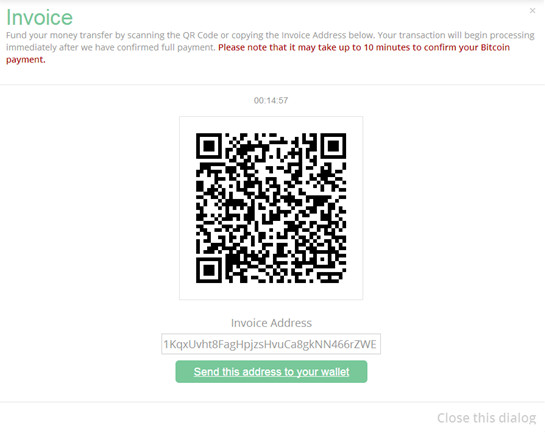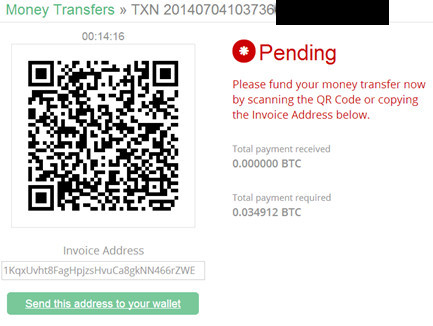 Not long after this, the pending status changed to "Confirmed" and both me and the recipient got an email, mine saying the transfer is now sending and hers saying she will be receiving money shortly, as well as an SMS message when money is available for pickup as well as a tracking number to confirm remittance when she gets to the bank.
Rebit has also informed me that they have sent her an SMS now, and the money is ready for pickup. She has not picked it up yet, as it is around 6 a.m. currently (at time of writing). Rebit is definitely a service I will use again in the future !
For more information: https://rebit.ph/