Bitcoin has long been more 'expensive' per one BTC particularly compared to other fiat currencies. Now, its smallest unit known as a satoshi (or 0.00000001 BTC) is now worth more than some national currencies.  
---
In an interesting Reddit thread, one Bitcoin enthusiast noted that, at the current rates, one Satoshi is worth more than one unit of these three global fiat currencies.
Iranian Rial
As far as sh**coins go, Iran's doing pretty well with its rial (IRR). If you want to feel rich, this is the ideal place to saunter around the streets with your wads of cash. One U.S. dollar will get you a staggering 42,101 rials.
The government devalued its national currency in July 2013 to half of its former value. This was meant to reduce the subsidization of the exchange rate against the dollar.
With increasing U.S. sanctions, Iran came up with a second sh**coin in the form of a centralized and highly questionable "crypto rial". However, the PayMon, is yet to prove itself as a plausible way of avoiding them.
Inflation in this country could reach as much as 40 percent by the end of this year. The economy is also expected to retract substantially as well. Oh, and one satoshi is worth more than one Irian Rial right now.
Vietnamese Dong
You don't get quite as much bang for your buck with the Vietnamese Dong. But it's not that far behind Iran, at 23,321 dongs for a dollar.
Coins have long become extinct in this southeast Asian country (you can see them in museums) and its people are used to using bills with tons of zeros on them. The smallest bill starts at 100 dongs and the largest goes all the way up to 500,000 dongs.
Just like Iran, the Dong has been devalued several times. However, that seems to have attracted plenty of foreign investment and the economy is booming here. It also has sensible inflation rate at just over 4 percent.
While trading BTC is still legal, the State Bank of Vietnam banned using it as a means of payment. It's also clamping down on cryptocurrency regulation in the wake of multiple scams in the country. So, while one Satoshi may be worth more than one dong, its people can't use BTC to buy anything.
Indonesian Rupiah
Another country with a history of an uncertain economy and high inflation, the Indonesian Rupiah has been devalued many times throughout its history. Moreover, in 2018, it fell to its lowest level against the dollar in 20 years.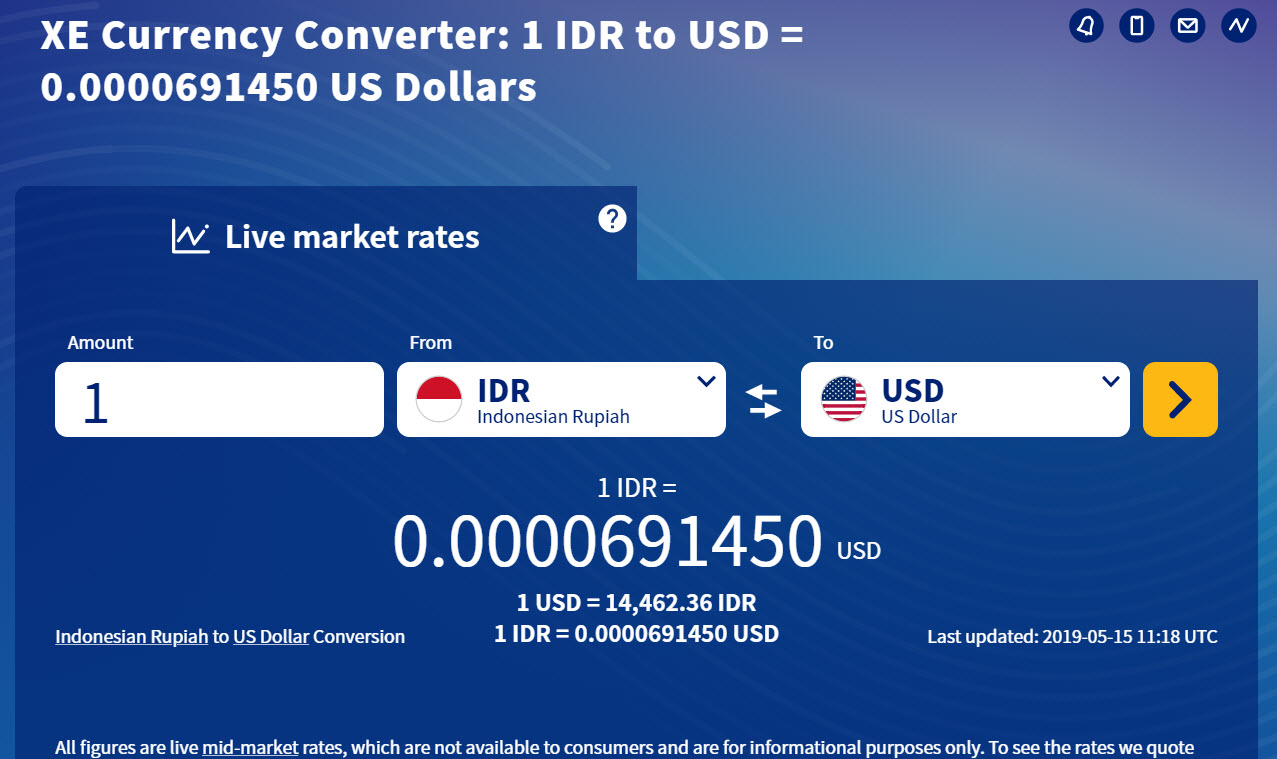 Despite the fact that it's pretty easy to be an Indonesian millionaire (with one dollar getting you 14,462 rupiahs) they still have coins, which is kind of cute, perhaps just for nostalgic value. The highest banknote here is 100,000.
If you're heading to Bali and want to buy anything more expensive than a meal, you'll probably pay in dollars. After all, 40 bucks a night for a room sounds a lot better than 578,532.69.
Indonesia recently came out and recognized Bitcoin as a commodity, allowing it to be traded. However, just like Vietnam, the ban on cryptocurrency payments still exits. So if people wanted to spend their satoshis, they'd be out of luck.
Will a Bitcoin satoshi eventually reach parity with the US dollar? Share your thoughts below!
---
Images via Shutterstock