With all of the focus on the deep web and underground marketplaces, there is a lot of discussion as to which deep web marketplace is the "best' right now. Plenty of users seem to be for AlphaBay, and their subreddit is filled with a lot of illegal deals and complaints about Bitcoin users being scammed.
Also read: OpenBazaar's 'Ambitious Destination'
The AlphaBay Deep Web Market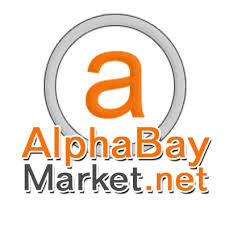 There are many deep web marketplaces available to users, yet not all of them can be trusted. Any form of peer-to-peer marketplace needs to ensure both buyers and sellers are protected at all times, especially when they deal with Bitcoin as a payment method. After all, cryptocurrency transfers can not be charged back, and the risk of getting scammed is very real on these underground platforms.
AlphaBay is one of the leading deep web marketplaces right now, although it may only be a matter of time until platforms like these are shut down entirely by law enforcement. Not too long ago, the Norwegian police assembled a dedicated unit to shut down one of the most commonly used deep web marketplaces.
When browsing through the AlphaBay subreddit, it is not hard to picture what types of goods and services are being exchanged on this market. Most of the reviews and posts revolve around drug trades, which are facilitated by deep web marketplace solutions. Given the peer-to-peer nature of these services and no oversight in place, it is easy to buy and sell anything and everything to anyone in the world.
This concept attracts a lot of Bitcoin users from every region, but that does not mean they are safe from harm. Several posts have been made regarding AlphaBay users getting scammed. One Reddit user even pointed how he spent 1,200 EUR in Bitcoin and received nothing so far. There are many reasons as to why ordered products do not arrive, though, as they may be held at the border by customers, get stolen, or were never shipped in the first place.
Such statements may seem weird, as AlphaBay offers multi-signature escrow services to all buyers, to ensure no funds is released to the seller until the goods have arrived. There is also a dedicated guide to the buying process and how AlphaBuy users should protect themselves, but there are other issues the platform owners need to address as well.
The overwhelming amount of negative comments and users reportedly getting scammed is very worrying. Several allegations are made as to the administrators stealing user funds, as well as other users not receiving their orders. Moreover, there seems to be a fair amount of feedback shilling going on, with negative and positive feedback appearing out of the blue.
What are your thought son the AlphaBay deep web marketplace? Are they scamming Bitcoin users? Let us know in the comments below!
Source: Deep Dot Web
Images courtesy of Shutterstock, AlphaBay