Bitit is a new Bitcoin gift card company that wants to make it easier for Europeans to buy bitcoins. The company believes that their gift cards are a way to smooth the learning curve involved in using bitcoin without an intermediary. On the consumer end, there are no wallets involved or keys to remember, all they do is sign up for a Bitit account and receive a euro-denominated gift card funded with bitcoin. 
Also read: T-Mobile Data Creates Opportunities for Internet of Things and Bitcoin
The Bitit Gift Card: Unnecessary Hassle or Convenient Bitcoin Tool?
While the hardcore Bitcoiners among us would argue that a gift card doesn't constitute "really" using bitcoin, Bitit believes that their product is a good way for people to at least get started. Parisian startup incubator TheFamily seems to agree with Bitit, accepting the gift card startup as its first Bitcoin project.
However, when we consider the multi-step process involved in getting your first Bitit card, as well as the 3.9% transaction fee, we can't help but wonder if these cards really provide any benefit over regular credit cards. First, customers have to sign up for an account on the Bitit website, filling in their profiles with basic information. After the accounts are registered, customers can begin the process of buying a gift card. Upon selecting the amount of bitcoin you want to buy — denominated in euros — customers are redirected to the payment page. After paying for the cards, users have to wait for Bitit's "Risk Management Platform" to verify the transaction. Then, customers are emailed a code for redeeming the funds on the gift card, which they must paste into Bitit's redemption interface, along with a bitcoin wallet address. After completing this last step, customers will finally receive the bitcoins that Bitit purchased for them "on the spot price markets."
Once customers receive their bitcoin-funded cards, they can spend them like a normal gift card. On each transaction, though, there is a 3.9% fee, which is pretty steep.
To an experienced Bitcoiner, it may seem like much less of a hassle to just buy bitcoin on an exchange by yourself. However, Katan says that the consumers in his company's target market have very little Bitcoin experience, and have an easier time with their purchasing process than they would with learning how to setup an independent bitcoin wallet or exchange account, and that they don't really care about the relatively high transaction fee.
Instead, Bitit is all about bringing ease of use to the bitcoin ecosystem, which Katan thinks is the key to spreading bitcoin adoption. He thinks his company's strategy is working, calling their €25 gift cards a "bestseller," and citing "testimonies from customers telling [Bitit] how much they were happy not having to call their banks, initiate a wire transfer and wait for 2-3 days."
I got the chance to sit down with Katan to discuss his views on his product in greater detail, where he made a case for why Bitit gift cards are a good way to get the average person to start using bitcoin.
---
What is the purpose of Bitit's gift cards?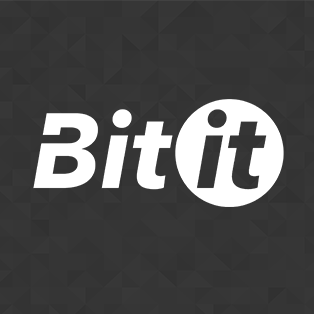 For a lot of people, getting one bitcoin is still difficult, complicated and time consuming.
The concept of Bitit gift cards is about how to improve the user experience of those people who heard about the Bitcoin and who would like to get some but don't know how to do.
Few months ago, when I talked to my Grandma about Bitcoin, she said she would buy some when it would be easy to do so.
At this time I found no solution so we understood that if we want the Bitcoin going mainstream, the normal consumers need solutions different than the usual Bitcoin Exchange. I mean something that they can understand.
That's why we think the Bitit gift cards are a good solution. Buying with a credit card and one email address in order to get your bitcoin in less than 10 minutes. The offer is simple and easy to grasp.
What advantage(s) do Bitcoin gift cards in general offer over traditional gift cards?
Traditional gift cards can be redeemed into products or some kind of digital money but always in a centralized environment controlled by the gift card emitter.
The Bitit Gift card can be redeemed only into Bitcoins, an ubiquitous and versatile currency that can be used with thousands of merchants or that can be sent on another continent like an email.
I would add that as the Bitit gift cards are denominated in euros, the value in Euros is redeemed in bitcoins only at the time of the redemption on the Bitit platform. Thus we maintain the exact card value until the consumer activates his gift card to receive his bitcoins.
The process of setting up an account and learning how to get a Bitit gift card seems kind of time consuming, what about this service would make people want to use it instead of just learning how to use bitcoin without any kind of intermediary?
Let's be clear, our service is for the people who don't know or have no time to learn how to use bitcoin by themselves.
Our mission is to educate them without exposing them to any risk. That's why our 25€ gift cards are a bestseller. With one valid credit card and some basically informations a customer gets his bitcoins in less than 10 minutes on his wallet.
Of course we have some customers who want to buy up to 200€ per week. In this case he just need to be verified as we have to comply with European laws concerning Anti Money Laundering issues, the customer has to upload a proof of identity and take a selfie holding his document directly on the Bitit platform. Even in this case, we see every day that the user experience we offer is worth spending 2 minutes.
We received testimonies from customers telling how much they were happy not having to call their banks, initiate a wire transfer and wait for 2-3 days.
A 3.9% transaction fee seems pretty steep compared to using bitcoin without an intermediary, what does Bitit provide that would make this fee worth it?
Again the Bitit gift cards are not for the traders who are extremely well educated. Our customers buy a service. As an example for a 25€ Bitit eGift card he will have to pay 25.98€.
They can redeem their bitcoins immediately, they can send the Bitit gift card by email to their relatives and they earn loyalty points that give them discounts on the next gift card.
In addition there is no expiration date, thus we guarantee absolute no risk of losing anything.
So for this service, we think our customers receive good value in exchange of their confidence.
Bitit makes the buying of Bitcoin as easy as buying any retail gift card ( or voucher )
You mentioned you were backed by parisian incubator TheFamily, can you give us some information about them? Have they worked with any other Bitcoin-related projects?
TheFamily nurtures Entrepreneurs through education, unfair advantages & capital. They are based in Paris, France and they give us support in order to anticipate and manage our growth. We double our activity each month. They made a good choice, as we are the first Bitcoin startup hosted at TheFamily.
Are there any plans to bring this service to the United States or other parts of the world?
Of course we are considering international expansion in Europe but also other continents. We have received requests from physical point of sales that would like to sell physical Bitit gift cards.
We already have conducted some tests in Europe and the first results are very promising. Now we accept applications from brick and mortar merchants and POS networks.
We are really happy with the reception our customers gave to the Bitit gift cards, and we would like to thank them for their confidence.
Hopefully our exponential growth will convince some investors to follow us for our next funding roundtable and help us grow faster outside of Europe.
---
What do you think about the Bitit gift card? Let us know in the comments below!
---
Images courtesy of the Fun Times Guide, Bitit