Coinbase is starting to offer over-the-counter (OTC) crypto trading services to clients. No official word has been provided by Coinbase yet, but a few unnamed sources who spoke Business Insider confirmed the move. This development is yet another attempt by the burgeoning startup to establish itself as a significant player in the financial market.
---
Coinbase GDAX to Support OTC Crypto Block Trades
Coinbase created the GDAX platform for institutional investors in 2014. With this new over-the-counter deck, it appears the crypto exchange platform has set its sights on an even bigger class of clientele. Large volume crypt trades occur on OTC trading venues to avoid any adverse impact on the market.
OTC trading decks have been growing steadily in recent times even though regular volumes remain flat. They are relatively common in equity as well as futures markets.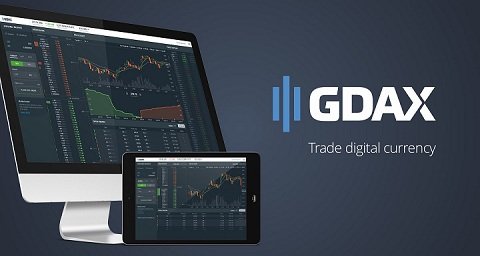 The Coinbase foray into the OTC arena will offer some competition for Gemini, another cryptocurrency exchange service. Gemini opened its block trading service in April. Some OTC desks handle as much as $100 million in crypto trades per day.
Circle, one of the largest crypto OTC trading desks in the world reportedly trades over $2 billion per month. By supporting OTC trades, Coinbase can attract more institutional investors to its GDAX platform. Such a move would be an essential step in establishing the platform as a first-class trading company.
The New Coinbase Office in Chicago.
As part of its expansion efforts, Coinbase is opening a new office in Chicago. To this end, the firm is looking to hire top Wall Street talents. Chicago is home to major financial markets like the Chicago Stock Exchange, CME, and the Cboe markets. The Chicago Coinbase office is expected to be operational by the fall of 2018. The firm is currently operating out of a temporary location in the city with a few support staff.
Commenting on the firm's plans, Larry Tabb of the Tabb Group said that hiring the right sort of people will help Coinbase build its OTC crypto trading pedigree. The company recently hired former Barclays Managing Director, Christine Sandler and former NYSE VP, Eric Scro. The firm is reportedly looking to hire a head of market structure to aid its crypto block trading plans.
Will more firms participating in the OTC crypto trading market be beneficial to the cryptocurrency market? Let us know in the comment section below.
---
Image courtesy of GDAX, Shutterstock