June 2nd saw the Bitcoin market take a massive blow after a massive sell-off event.
As reported by Bitcoinist, due to what seemed like an influx of sell pressure from a mining pool, the cryptocurrency dove $1,500 in three minutes on BitMEX. The drop liquidated around $100 million worth of long positions, resetting much of the derivatives market.
Some say this is a precursor to a reversion to the downside. Yet order book data shows BTC is likely to catch support at $9,500.
Order Book Data Shows There's Bitcoin Support at $9,500
There is "$24 million [worth] of passive bids in the $9,500 region" on the OKEx exchange, according to a crypto commentator.
The chart below shows OKEx's Bitcoin price action overlayed with the OB Dominance Bands, with there being clear bids stacked from $9,420 to $9,550.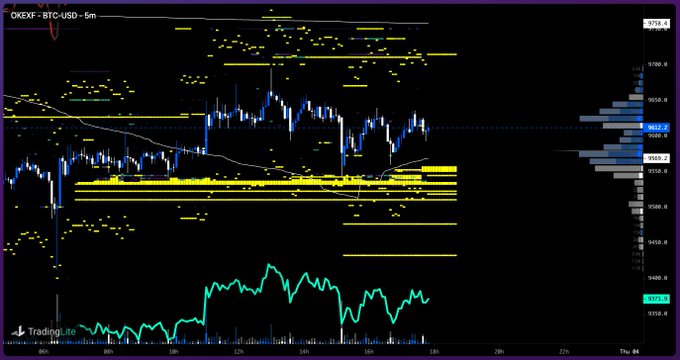 The OB Dominance Bands are important because of their relevance to price trends.
One analyst shared the chart below late last month, which shows the OB Dominance Bands overlayed on the chart of Bitfinex's BTC/USD market.
The Bands have marked crucial turning points in the cryptocurrency market over the past few months. There was heavy order book resistance at $10,500 in February, for instance. Also, there were strong bids in the $4,000s when BTC reached that level in March.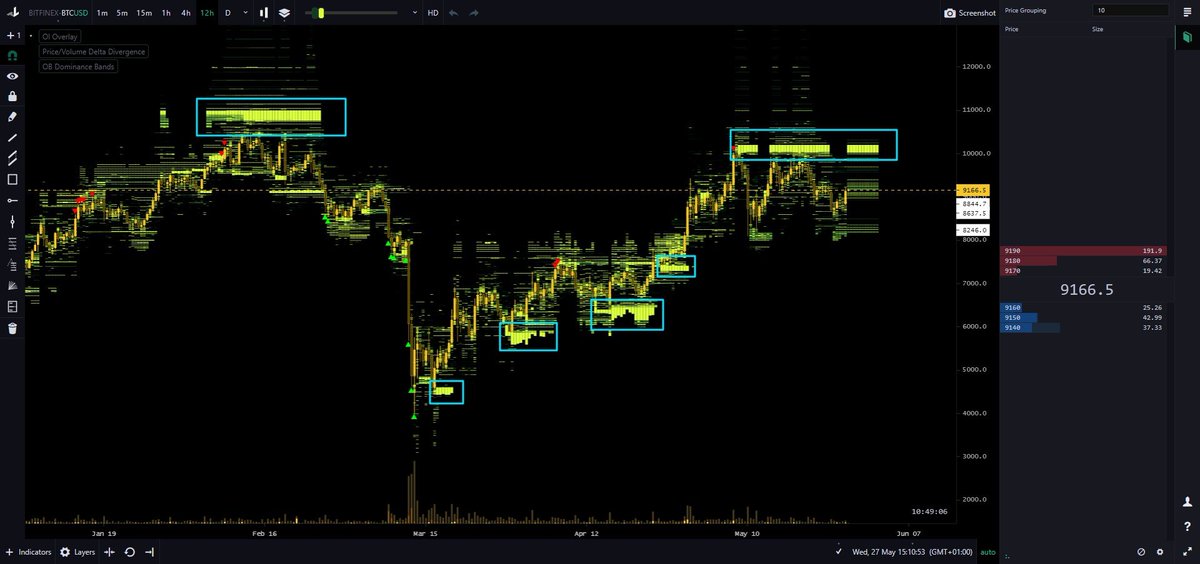 Not the Only Bullish Factor
The strength of the OKEx Bitcoin order book corroborates the bullish sentiment that some analysts are expressing.
As reported by Bitcoinist previously, one top analyst noted that Bitcoin's price action over the past few weeks looks almost identical to that seen during April and May of last year.
"BTC Renko Similarities. Divergence present into ~18% correction. The correction began a fresh run for ~80% gains. Current PA is looking very similar in structure to the last significant BTC run," the analyst commented on the importance of the chart below. The chart shows that Bitcoin is preparing to break higher.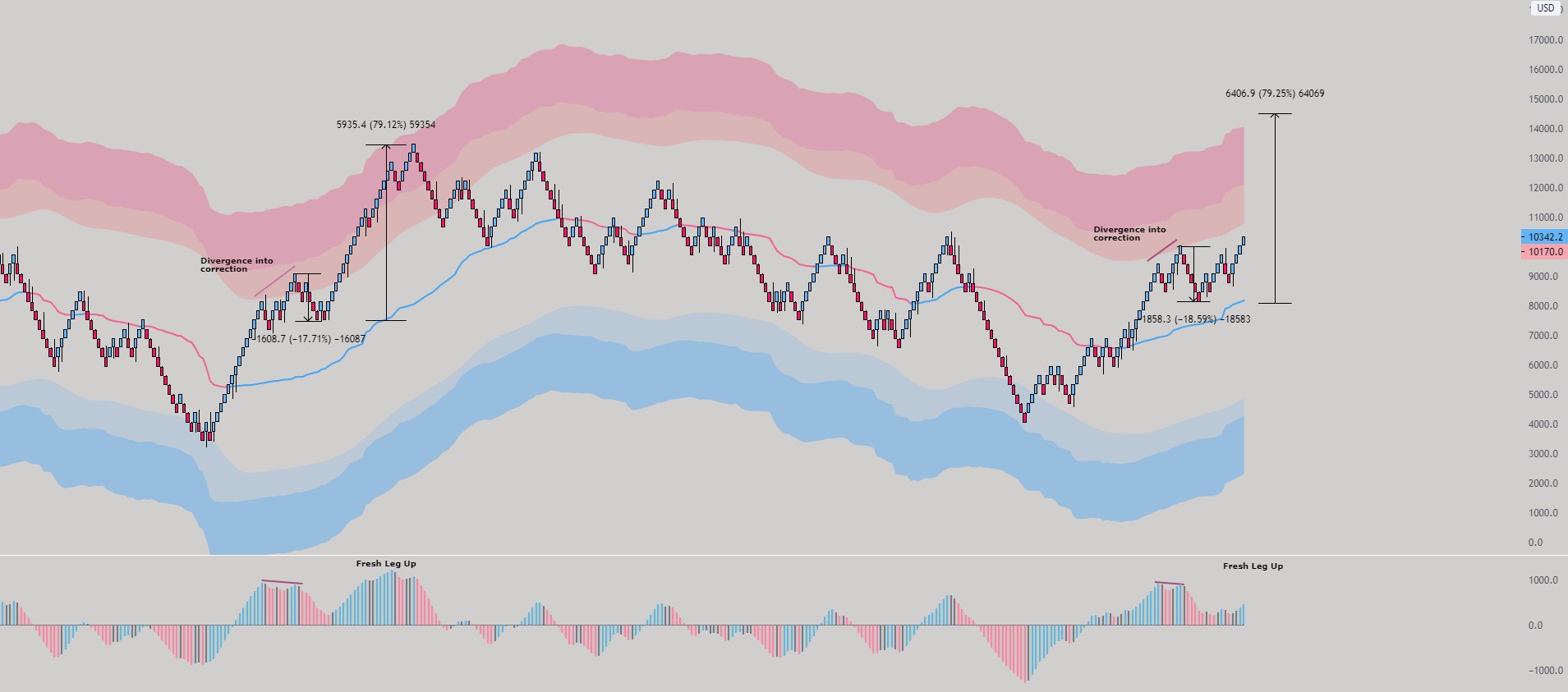 Positive fundamentals support the optimistic as well.
Senior commodities strategist at Bloomberg, Mike McGlone, recently released an extensive report on the cryptocurrency market.
Unlike some executives of Goldman Sachs, McGlone was positive. He explained that the cryptocurrency is primed to head towards $20,000, citing the block reward halving as the main factor indicating a rally to that price.
Bitcoin's outperformance of the stock market, the growth in institutional adoption, and the fiscal and monetary stimulus by governments and central banks also boosted his sentiment.
Featured Image from Shutterstock
Price tags: btcusd, btcusdt, xbtusd
There's a Crucial $25 Million Bitcoin Buy Wall At $9,500, Limiting Downside