To many, Africa may seem as a continent wth little or no technological development whatsoever, and that is the first time mistake people make. Most Africans do not own credit cards or bank accounts, but they are owners of cell phones, and it's through these cell phones where African people make their transactions. But how is cell phone use influenced by cryptocurrency? Companies such as M-Pesa which handle a majority of transactions in Africa are the clear definition of how methods of digital transactions can rule a country's economic system. Although M-Pesa works by using the Swahili as its currency, it's still an innovative way of using a digital transaction method.
Yet, is it possible to improve said system? Can we make it faster, responsive, effective, and easier to use? We can, through the use of a cryptocurrency. This way, we are able to target a faster payment method with quicker transaction times, and complete decentralization. With cryptocurrency, we are able to remove the power governments have due to their currencies while bringing a network of safe transactions. Thanks to such innovation, African's don't have to go to banks to get their transactions executed, everything they need is in the palm of their hand, but why not expand on such technology by bringing the effectiveness of a cryptocurrency.
There are coins based on Africa as well, but these aren't the ones that can replace an actual currency. A coin that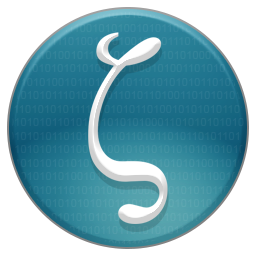 would be able to work in a system such as M-Pesa must have quick transaction times with a completely decentralized system. A coin that had once been said to be integrated into M-Pesa was Zetacoin due to its quick transaction times, and well designed blockchain. However, rumors happened to be untrue, which caused much attention to dissipate the possibility of Zetacoin's integration into M-Pesa. Not only this, altcoins also protect the identities of users as they can't be tracked by the government for any reason, bringing more anonymity to transactions. Africa is not known solely for its possibility of including cryptocurrency in mobile payment methods though.
Africa has accepted the use of the Bitcoin in many parts of the continent. They have added Bitcoin ATM's and they have also reached a point where you can pay for utilities through bitcoin. However, the true value of cryptocurrency lies in the amount of liberty it gives its users, and the power it takes away from governments. A decentralized currency cannot be controlled by a government, and because of this, corrupt governments are not able to impose rigid law onto their citizens.
Governments cannot charge taxes on cryptocurrency as it should be considered a currency and not just property. Therefore, we reach a point in which the government can't truly control any aspect of our daily lives. This way we are able to achieve decentralization, and that is the opportunity given to us by cryptocurrency.