On May 23rd, TradeBlock announced that it is servicing an interesting trading company called Cumberland Mining. TradeBlock says it will be enabling an "order management system and execution tool set" for the enterprise. Cumberland Mining is associated with the principal trading group DRW Holdings LLC. Not much is known about  this company, but it is said that it most likely scored 27,000 bitcoins in the US Marshals Service (USMS) bitcoin auction in March 2015.
Also read: Torist Is A Literary Magazine Hosted On The Deep Web
TradeBlock Collaborates with Cumberland Mining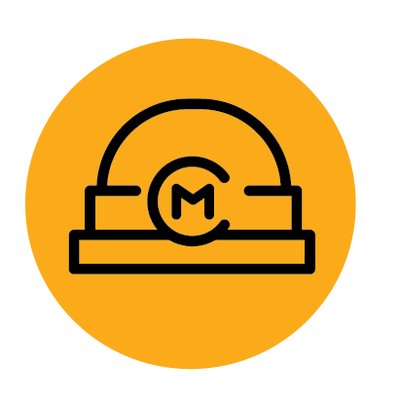 Cumberland Mining has been a bit of a mystery until now. Tradeblock says Cumberland is a leading provider in both bitcoin and Ether markets, focused on Over-The-Counter (OTC) trading. The blockchain analysis company says OTC digital currency markets are flourishing, offering "instant liquidity directly between institutions and their counterparties." Cumberland will be provided with a standardized tool set connecting its markets into an organized and automated framework. The Head of Trading at Cumberland Mike Komaransky, had this to say in the announcement:
"From post-trade processing to the very robust XBX index, TradeBlock has solved difficult issues and helped our trading desk focus on providing liquidity to our counterparties in the Bitcoin and Ether markets."
When visiting the Cumberland Mining website, it says they "Buy and Sell Large Quantities of Bitcoin." The page is simple and only has a picture of a mine shaft with a cart. If you press the "start now" button on the site, it directs you to the company's linked email. The business has come up in the Wall Street Journal in the past, showing its partnership with DRW Holdings in April 2015. The WSJ explains that DRW maintains Cumberland Mining as a subsidiary that has "begun to experiment with cryptocurrency trading."
Then there is the tale of Cumberland Mining involved with the USMS bitcoin auction. The government was selling the last of the Silk Road coins the agency had confiscated. Only the exchange itBit declared ownership of some of the auctioned blocks. So Bitcoin community sleuths followed some of the caches of Bitcoin that were sold during the event. 27,000 Bitcoins were sent to a unique address, and it just so happens Cumberland Mining tweeted that very address to the public. There are only two other tweets from the company that say "come trade Bitcoin OTC with us 1,000 BTC minimum. Cumberland Mining & Materials LLC says via its website:   
"We keep Bitcoin transaction data safe and secure and can settle large bitcoin block trades same day."
What we know now is the company says it offers significant OTC bitcoin trading, and the company confirms, "We've won big bitcoin auctions," on its website. Cumberland Mining also claims to have team members that have been trading "cryptocurrencies as early as June 2010." Maybe we will hear more from this company in the future. Ishan Singh, Director of Analytics & Accounts at TradeBlock said:
"Today's announcement marks another key milestone in our partnership with the Cumberland team and we're excited to expand our platform solutions to Cumberland and its clients, building on the strong momentum thus far in 2016."
What do you think about Cumberland Mining? Let us know in the comments below.
---
Images via Twitter and the Cumberland Mining website.