A man from the Netherlands is betting that the value of Bitcoin will multiply in the upcoming years, and he has sold everything his family owns to make that bet.
---
A lot of people are betting on Bitcoin becoming even more accepted and entrenched in the marketplace, even global financial institutions like Goldman Sachs. However, one man in the Netherlands is really going out on a limb on the perceived rosy future for Bitcoin. Didi Taihuttu, age 39, has sold everything that his family owned and moved them all, including his wife and three daughters, into a campground.
Putting It All on the Line
Didi Taihuttu decided to take the plunge and invest everything his family owns in Bitcoin and other cryptocurrencies. To that end, he sold off his home, car, motorbike, children's toys, clothes, and other family items. The Dutchman fervently believes that blockchain technology and cryptocurrency are fundamentally changing the role of banks in society. As for his decision to take a leap of faith and sell everything for Bitcoin, Didi Taihuttu said:
People will say, 'You're crazy. But we are an adventurous family and are going to gamble for a moment to live minimalist lives. If you never take a risk, life is boring…The Internet was a revolution for information. I think that blockchain and cryptocurrency are revolutionizing the monetary system. In five years' time, everyone will say: 'We could have seen it coming.' I am responding to this change now.
No Stranger to Drastic Life Changes
Didi Taihuttu is no stranger to making major alterations to his family's life. He once mined Bitcoin back in 2013 but stopped when the digital currency's price dropped, and he sold all his assets (both virtual and real) off. He then got into Dogecoin but stopped when that currency's price dropped as well. After his father died early in 2016, he decided to sell his business and take his family on an extended trip around the world.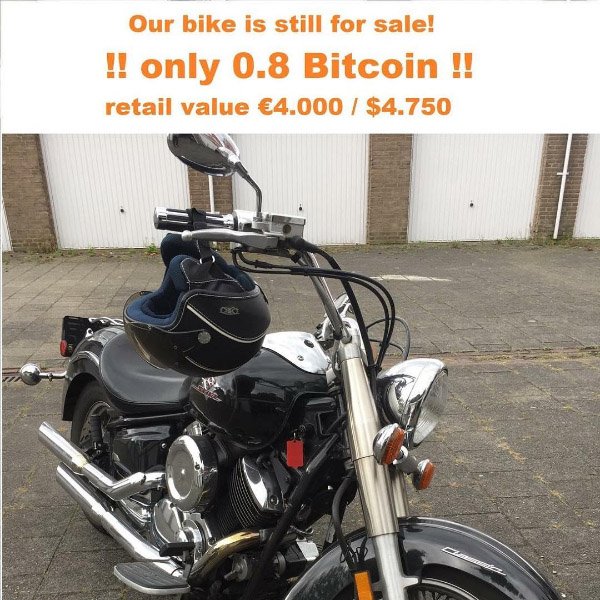 It was on this global trip that he became aware of how much cryptocurrency had ascended. He saw how many people were now using digital coins for everyday transactions, and he began talking with people involved in cryptocurrency trading. Then a friend called him and told him that his Dogecoin was now worth ten to twenty times their previous value.
Once the family returned home, Didi Taihuttu decided to take the plunge and invest everything his family had into Bitcoin (but after discussing it with his wife first!). The plan is to cut back to the bare bones on every facet of their existence and bet everything on Bitcoin. Of the potential future value of Bitcoin, Taihuttu says:
Our expectation is that the value of one Bitcoin will rise to between 12,000 and 20,000 [Euros] over the next three years. If this is true, then we can live for a long time like this without the pressure of needing to work.
Didi Taihuttu and his family will follow the plan until 2020. So far, he sold his home for 85 bitcoins, and the price of Bitcoin did rise sharply today. It reached over $5000 and currently sits at $5443 at the time of this article's writing. It'll be interesting to see how he fares over the next few years, but you do have to respect a family that is willing to live in tents with few possessions over the short-term in the hope of long-term prosperity.
Do you think Didi Taihuttu is smart by selling off everything or is he nuts? How far will Bitcoin go up, or possibly down, in the future? Let us know in the comments below.
---
Images courtesy of PxHere and Instagram/yolofamilytravel.