E-Coin, a company that allows users to use both physical and virtual Bitcoin debit cards, successfully closed nearly $200,000 in funding from their campaign on BNKtothefuture.
Also read: CEX Integrates TradingView Bitcoin Charts!
The campaign started on October 4th, 2015, and ended 30 days later on November 4th, when E-Coin received the funds. Their minimum goal was $151,785 for 10% equity, but managed to do 30% better, at $198,503.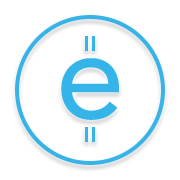 E-Coin will allocate the funds towards building a dedicated support team; E-Coin has a user base of over 50,000 users which continues to grow by 30% monthly. On top of the dedicated support, E-Coin plans to expand product developer to refine their products and services offered to users.
Dmitry Lazarichev, co-founder of E-coin, said:
We have been a lean and agile startup. We are currently the only company that offers cards nominated in three fiat currencies and we have major plans with our current round of funding. We will be announcing multiple exciting developments in the coming weeks and months.
Simon Dixon, CEO of BnkToTheFuture.com, added:
I first got interested in E-Coin as a customer who wants to spend Bitcoins wherever I go in the world and they offered debit cards where I could spend my Bitcoin in GBP, USD and EUR when I travel to those countries. We were delighted that our online investor community closed the funding round in E-coin and I look forward to seeing where the company goes next with the additional capital and support from 99 investors that all want to support financial innovation.
About E-Coin:
E-Coin is a fast-growing service offering both physical and virtual bitcoin debit cards worldwide allowing users to manage their Bitcoin funds efficiently and hassle free. E-Coin's platform is simple, reliable and offers instant conversion. The service represents a powerful combination of fast, easy to use and strong protection, being a comfortable tool for spending and transferring Bitcoin anywhere in the world. E-Coin has cards denominated in USD, EURO, and GBP and will be adding additional currencies soon. All bitcoins that are sent to E-Coin are secured by BitGo with multi-signature security and insured by XL Group. With Bitcoin and the E-Coin debit card, you can now become your own bank.
What's next for E-Coin? Do you use their debit cards? Let us know in the comments below!