Despite having a particularly tough 2018 so far, Ethereum price is about to "rally strongly" according to permabull Tom Lee.
---
'Major Trend Reversal'
Fundstrat Global Advisor's chief strategist and cryptocurrency permabull Tom Lee holds that ETH [coin_price coin=ethereum] is about to "rally strongly." Lee outlined that after the last four out of four times the cryptocurrency lagged behind its peers as badly as it is now, by two standard deviations, it saw a "major trend reversal."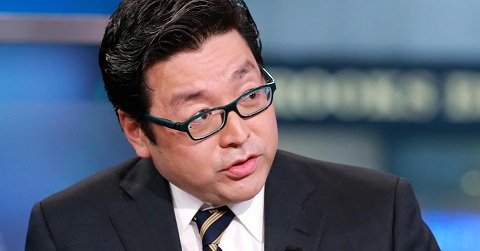 Lee:
We believe Ethereum is about to stage a trend reversal and rally strongly.
Additionally, the investor also outlined that the "overly negative" sentiment on Eth is a "sign of capitulation."
According to Lee, one of the reasons for ETH's downtrend was the fact that it was "dogged" by a major supply being sold from the EOS project which had initially built its platform on Ethereum and later on switched to its own network.
Among other things, he also outlined that the questionable road-map of the project as well as "panic selling" by multiple ICO teams were among the causes of its price collapse.
Rough 2018
Ether has, indeed, been among the worst performing cryptocurrencies, losing upwards of 80 percent of its value since January 2018.
The last three months have also marked a steady decline in price, as ETH lost more than 50 percent since July.
What is more, its position as the second largest cryptocurrency has been challenged by Ripple (XRP) [coin_price coin=ripple], which managed to briefly unseat it after surging with almost 100 percent in a day.
Nevertheless, the last two weeks have been fairly lucrative for ETH as it marked a notable increase with over 30 percent.
What do you think of Tom Lee's position on Ethereum price? Don't hesitate to let us know in the comments below!
---
Images courtesy of CoinMarketCap, Shutterstock