Ever since the highs of the 2017-2018 bull market, XRP has fared extremely poorly.
Even after the recent rally in the crypto market that saw Bitcoin double in a month, the leading altcoin, per data from TradingView.com, has dropped by more than 90% from its all-time highs on Bitfinex of approximately $3.40. And in March, the asset was trading at three-year lows.
Some have argued that this drop is priming the XRP market for a rally to fresh all-time highs, but the majority of established cryptocurrency traders remain overwhelmingly bearish on the asset.
And according to these traders, $0.20 is still too high a price to be paying for the asset.
XRP Is a Dangerous Game for Investors, Analyst Argues
Ripple — the company closely affiliated with XRP — may have continued to see a storm of positive developments over recent months, but that hasn't stopped analysts from lambasting the cryptocurrency's chart.
One full-time trader recently shared the chart below, indicating that not only has XRP been "down-trending" for 851 days, but it also just lost a key monthly support level, spelling disaster for investors.
"Looking at it from an investor perspective, [fundamentals are] not an excuse to invest in an asset that has been down-trending for 851 days and lost key monthly support/resistance level," the trader explained, trying to rationalize how irrational investing in the asset currently is, at least in his eyes.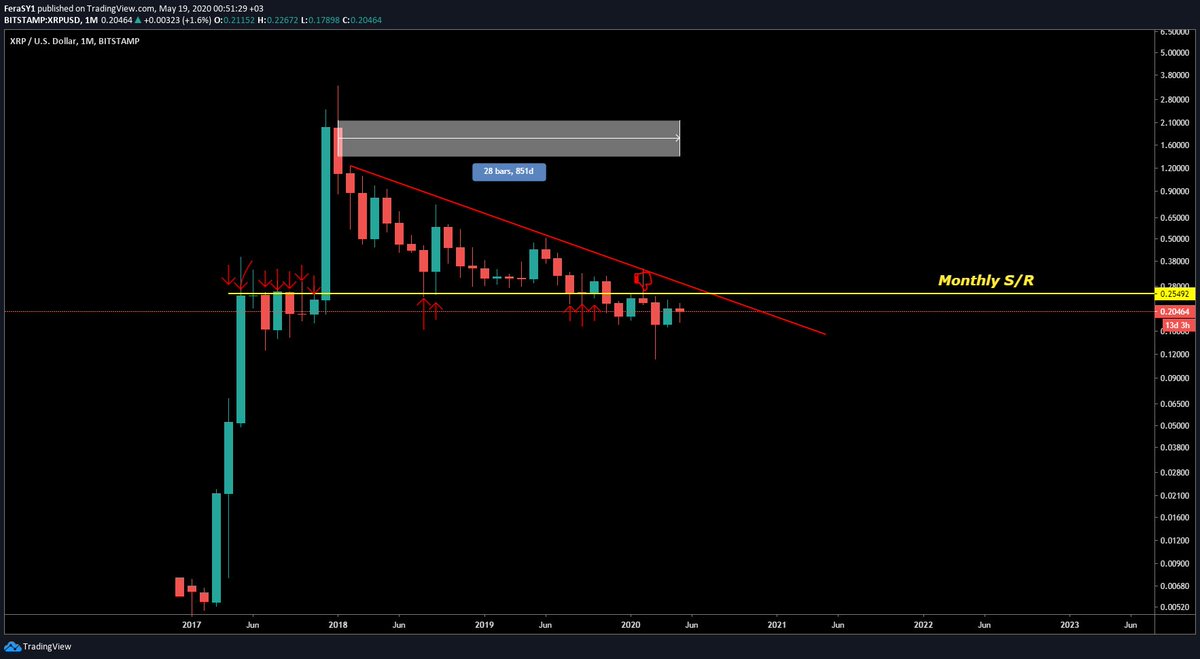 The Crash Isn't Done Yet
XRP's dismal performance isn't done yet, though, analysts have said.
The bearish outlook on XRP the first chart signaled has been echoed by Peter Brandt, a long-time commodities trader and Bitcoin bull.
Following March's crypto crash, Brandt explained that the altcoin's macro chart is extremely bearish because there is only "white space below" its price, with little historical support or liquidity.
I am breaking a promise.

I said I would never again post a chart of $XRP

But, I thought you all might be interested in what it means to have …

"While space below" pic.twitter.com/Pse2DkEXfp

— Peter Brandt (@PeterLBrandt) March 12, 2020
Brandt didn't convey a prediction for XRP in accompaniment with the chart, but many took this statement as a sign that he sees the cryptocurrency falling to a price in the single-digit cents — potentially even lower.
Brandt's sentiment was highlighted by another trader in the industry who, as reported by Bitcoinist previously, bluntly on Twitter:
"Call me crazy but I don't think XRP will ever break $1.00 again, much less $3.00. Even at 23 cents, it's wildly overpriced."
This sentiment was echoed to a T by another analyst. The crypto derivatives trader wrote that while XRP may be backed by "promising technology," there is no guarantee the asset will rally in the future because of technological developments:
"Here are just a few of the hundreds of 10-year charts you can find for 'promising tech'. See a similarity? Many of these same charts have forums of people still talking about the recovery to come. The danger of being emotionally involved in an investment gone south is that you are likely to become completely oblivious to the spell of cognitive biases you will fall under moving forward," the analyst remarked in reference to the charts below that indicate clear similarities between XRP's macro chart and these underperforming equities.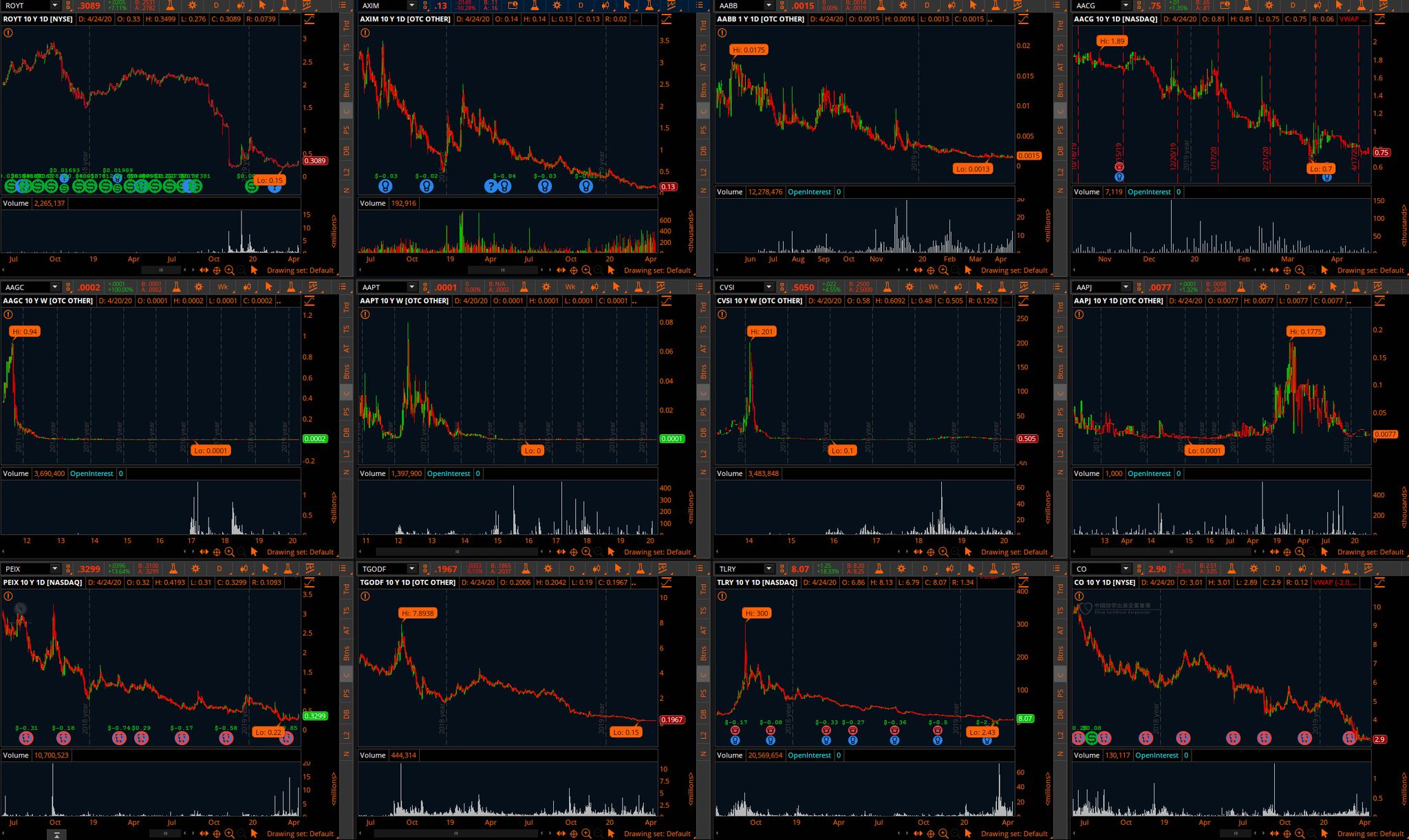 Photo by Shane Rounce on Unsplash