Here is why the cryptocurrency space was largely "impressed" by Fidelity Investments announcing it will offer its 27 million customers a way to store and trade digital currencies. 
---
Fidelity Unveils 'Fidelity Digital Assets'
Currently, Fidelity manages $7.2 trillion dollars, making it the fourth largest asset manager in the world. It is the leader in the United States when it comes to 401(k) retirement savings plans, and is one of the largest 403(b) retirement plan providers for not-for-profit institutions.
Fidelity has indeed kept a close eye on the Bitcoin space over the past years. Bitcoinist reported that the firm was one of the first to add Bitcoin price [coin_price] to its website over a year ago. It then started looking to hire crypto-fund managers. In September, CEO Abigail Johnson revealed that crypto products were underway.
Johnson didn't disappoint. Fidelity Investments has just unveiled an entire company called Fidelity Digital Assets to focus strictly on cryptocurrency investment. One of the first crypto custody clients has been revealed to be none other than Mike Novogratz's Galaxy Digital fund.
Paying Homage to Bitcoin Pioneers
What's more, the cryptocurrency space was also impressed by Fidelity's knowledge of Bitcoin's beginnings, paying tribute to Bitcoin's pioneers in its announcement Monday, in which it referred to cryptocurrencies as "the evolution of digital cash."
"Impressed to see Fidelity, a financial institution of worldwide renown, appropriately pay homage to the foundational work by David Chaum, Adam Back, Wei Dai, Nick Szabo, and Hal Finney," said Bitcoin economist, Tuur Demeester. "Shows maturity and serious commitment to the Bitcoin project."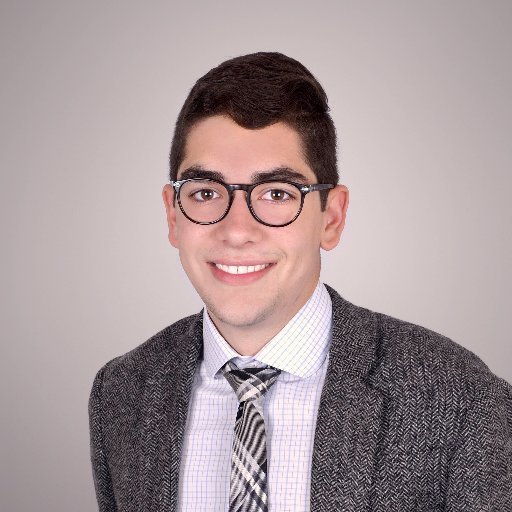 "How's that for infrastructure?" commentator Nic Carter rhetorically asked, pointing out that the Bitcoin network is by far the most mature crypto-asset today – so much that even incumbent banks are now entering the fray.
"…Fidelity is doing it right: a nod to the cypherpunks and predecessors to Bitcoin," he noted.
"Abby is my favorite CEO in banking," added Abra CEO Bill Barhydt on Twitter, praising the executive for not being afraid to be one of the first people to try Bitcoin hands-on as early as 2015.
She was mining bitcoin before other ceo's knew what bitcoin was.
'Removes a Huge Obstacle'
With 27 million customers, Fidelity is by no means small fish. In fact, Shapeshift CEO, Erik Voorhees, points out that there won't be a whole bitcoin for each brokerage customer as there is less than 21 million bitcoin in existence.
"It would be impossible for every Fidelity brokerage customer to own even one Bitcoin," he
wrote
. "This is why Bitcoins are worth thousands of dollars, while a dollar is only worth one dollar (and only until next year when it's worth 97 cents). Save wisely."
Hunter Horsley, CEO of 
Bitwise Asset Management
, meanwhile shared his thoughts with
Bitcoinist
, calling this an important moment in history for this "new asset class."
He explained:
For many institutional investors, a trusted custodian like Fidelity entering the space removes a huge obstacle to investing in cryptoassets. I think we'll look back on 2018, and particularly this moment, as the time that crypto became cemented as a new asset class.
Bruce Elliott, President of ICOx Innovations, noted that these new custodial products from ICE's Bakkt and now Fidelity will add legitimacy to crypto markets and introduce "seasoned investors" to cryptocurrency.
He explained:
Nasdaq and Fidelity are two of the most well respected brands in markets and financial services. This is a signal that financial markets and regulators are gaining clarity and comfort on the outlook for trading cryptocurrencies.
Meanwhile, others like Ben Waters, Head of Digital at IOST, remains cautiously optimistic while warning about retrofitting centralized points of failure into decentralized networks.
"Institutions like Fidelity and Nasdaq entering the space can be a good thing for crypto, as long as the exploitative financial systems (e.g. fractional reserve banking, commingling, etc.) are not piggybacked into the crypto space," he said. "Historically, the legacy financial system has been used to exploit the general public — making the rich get richer and creating centralized points of failure."
Akbar Thobhani, CEO of SFOX, a crypto prime dealer that just raised $22M to build an institutional crypto asset management platform, added:
Nasdaq and Fidelity's recent announcements prove that cryptocurrency will not be going anywhere anytime soon…Fidelity Digital Asset Services' focus on cryptocurrency custody and trading services for enterprise clients showcases the commitment and interest they're seeing from their clients, but we'll really hit a turning point when Fidelity offers cryptocurrency to their retail and 401K customers.
Meanwhile, Andy Bromberg, president of CoinList sees this as just the latest vote of confidence in digital assets.
"We expect these moves to further increase the confidence of regulators and help drive the law forward," he added.
What are your thoughts on Fidelity entering the crypto space? Share your thoughts below!
---
Images courtesy of Shutterstock, Twitter