Chris Kline, co-founder and COO at Bitcoin IRA, identifies the signs that lead him to predict Bitcoin price will reach USD $40,000 in the next few months.
---
Kline: Bitcoin Price May Surpass $40K by End of 2019
Bitcoin's (BTC) [coin_price] sustained steady rise towards the USD $7,000 price mark is causing investors to pore over data trying to identify indicators that can confirm whether the bearish trend is now reversing course.
In a Forbes article, Chris Kline identifies these Bitcoin bullish signs and predicts that "the price may well surpass $40,000 by the end of 2019 and could continue to climb as we enter 2020."
Kline's predictions are in line with those of billionaire investor Marc Lasry, who also forecasts that the Bitcoin price will reach USD $40,000 in a few years as the cryptocurrency continues to show signs of becoming more mainstream and more accessible to trade.
Kline's optimism is based on the belief that the regulatory uncertainty affecting the crypto market is being resolved, and that the SEC will approve a Bitcoin Exchange Traded Fund (ETF) soon.
Kline: Massive Increase in Institutional Adoption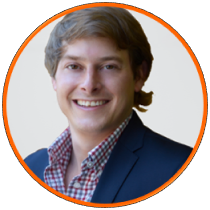 Once the SEC approves Bitcoin ETFs, the pool of cryptocurrency investors will swell, releasing big money into the crypto market. According to Kline,
If the application is accepted, then I believe bitcoin will become far more accessible to a wider range of investors who wish to invest in a crypto fund rather than directly into crypto itself.
To illustrate that Wall Street and the crypto space have already begun to "intertwine," Kline refers to the fact that Goldman Sachs reportedly plans to launch Bitcoin trading operations. And he forecasts that the rate of Bitcoin adoption among financial institutions will continue,
I believe that as more financial institutions build out crypto products and with the likely passage of bitcoin ETFs, more investors at both the individual and institutional level will get involved with bitcoin, which will reflect positively in the price.
On the other hand, several factors are buoying the sentiment that Bitcoin will become increasingly part of our ordinary life.
For example, in July 2018 the U.S. Patent and Trademark Office granted MasterCard a patent for a method that speeds up cryptocurrency transactions. The granting of this patent has invigorated crypto investors because, as Tom Lee, co-founder of Fundstrat Global Advisor, put it "It's really validating the idea that digital money, or blockchain-based money, is a valid form of transaction."
With this in mind, Kline says that if the new MasterCard product reaches the market,
I predict cryptocurrency will become a much more ingrained part of our daily lives, as it will be a viable option at many of the places where we conduct our day-to-day transactions.
Kline also argues that in addition to the surge in Bitcoin's price, momentum is also building from the blockchain perspective. To substantiate this argument, he points out that the number of daily transactions surpasses at least 230,000 on-chain transactions, "the highest since the beginning of the year."
Do you think the approval of Bitcoin ETFs will increase the rate of adoption and trigger the release of big money into the crypto market? Let us know in the comments below.
---
Images courtesy of Bitcoinist archives, BitcoinIra, Shutterstock.