Seminole County, Florida, has officially become the very first county in the US to accept Bitcoin to pay their taxes.
---
Resolving an Expensive Issue
In an official announcement dated May 14th, Joel M. Greenberg, Seminole County's Tax Collector, disclosed that his office will be accepting both Bitcoin and Bitcoin Cash as means for payment of different services beginning this summer.
For a long time, users who chose to pay their taxes with a credit or debit card were charged with hefty fees. This was because they were using a third-party payment processor such as Visa or Mastercard. Now, as the agency will begin accepting cryptocurrencies, these days will be no more.
Thanks to Bitcoin technology, the Seminole County Tax Collector will reduce transactions fees and improve payment accuracy, efficiency, and transparency. Greenberg:
We live in a world where technology has made access to services on demand, with same-day delivery and the expectation of highly efficient customer service and we should expect the same from our government, […] The aim of my tenure in office is to make our customer experience faster, smarter, and more efficient, and to bring government services from the 18th century into the 21st century and one way is the addition of cryptocurrency to our payment options.
Saving on Fees
The agency subtly states that by allowing its taxpayers to use Bitcoin and Bitcoin Cash, the heavy fees which are associated with using third-party payment processors will be eliminated. That's great, but who's the one who has to pay those fees in the first place?
"Interchange is a small fee paid by a merchant's bank (acquirer) to a cardholder's bank (issuer) to compensate the issuer for the value and benefits that merchants receive when they accept electronic payments," MasterCard's official website reads.
Thus, Seminole County's Tax Collector claims that the main premise of the new payments option is to reduce the costs paid by the government. The more money saved on fees, the more tax money for spending for social benefits. Though, the words used in the announcement may lead taxpayers to believe that they will be saving money.
But Why Pay Taxes in Bitcoin?
It goes without saying that an official tax agency recognizing cryptocurrencies as an official payments method is significant. But how necessary is it really?
There are two types of taxpayers: those who own cryptocurrencies and those who don't. In order for the latter to take advantage of the implanted change, one would have to jump through various hoops: research and learn how to use a Bitcoin wallet, register on an exchange and go through the KYC process to buy BTC or BCH, and only then can they send it to the Tax Collector's receiving address.
This is quite bothersome and there doesn't seem to be much incentive for the layman to use cryptocurrency to pay taxes compared to existing methods.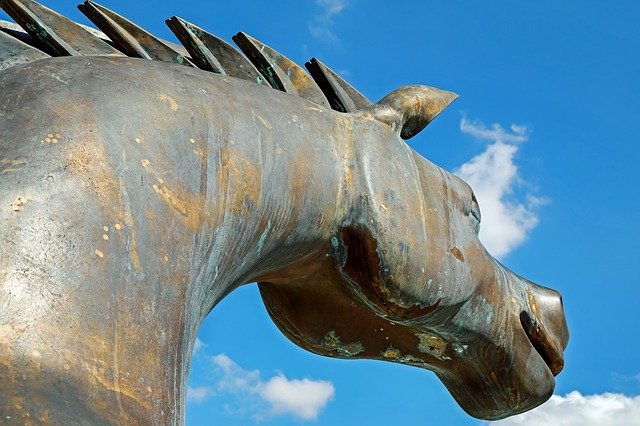 The former group however is more likely to take advantage of the new payment option since they already have cryptocurrency and are familiar with how it works. But let's stop for a moment and think about this.
One of the biggest advantages of Bitcoin is its pseudonymous privacy. Therefore, some may see this as a Trojan Horse getting bitcoin holders to reveal their identities, and to the local taxman no less. What do you think?
Would you pay your taxes with cryptocurrencies if you could? Please let us know in the comments below!
---
Images courtesy of Pixabay; Bitcoinist Archives, Shutterstock