FreeBitcoins received $150,000 USD from a single investor during the first day of its crowdfunding campaign, which is 30% of the total $500k it is seeking. It claims that it is the fastest growing company in the history of Bitcoin, receiving 0 to 150,000 users in less than 30 days. Additionally, FreeBitcoins has already secured advertising partnerships with the largest Bitcoin companies.
Also read: FreeBitcoins: Free Bitcoin for 1 Million People!
The company claims to have rewarded free bitcoin to all its 150k users that have signed up on the website in the first 30 days. As of press time, FreeBitcoins has 172,861 subscribers. Launched in February of 2015, FreeBitcoins was privately funded by founders Lukas Gilkey and M. David Cloyd. The duo came from PeerNova, and in very short span of time took FreeBitcoins' popularity to astonishing heights. With over 170k users at this point, the company believes that it is the future of Bitcoin advertising.
Exciting Features Offered by FreeBitcoins
FreeBitcoins' Google Chrome extension enables users to follow unique mazes and paths that wind through webpages across tons of websites. Users get free bits for completing the mazes and bypassing obstacles.
The Fast & Easy Cashout feature allows BitReserve members to hold their bitcoin as a fiat currency. Users can convert their currency both ways — turning bitcoin into fiat and vice versa.
The Entertaining & Rewarding Games feature is for those who want to earn bitcoin while having fun. This feature allows users to earn "mine" bitcoin by playing the FreeBitcoins Google Chrome extension video game.
Giving Users Real Bitcoin to Perform Actions
Lukas Gilkey has stated that FreeBitcoins is in talks with Overstock, BitReserve, Purse.io, BitStamp, Bitcasino.io and Bitmain, working to secure advertising partnerships. The company has a clear strategy for engaging its users to motivating the advertisers get access to them. It gamifies the internet by giving users real bitcoin to perform actions. Advertisers in turn gain access to motivated and engaged consumers.
Talking exclusively to Bitcoinist.net, founder Lukas Gilkey elaborated on a range of issues, including its large investor, the praise it receives from customers, and the special offers the company has planned. He also talked about his views on Bitcoin regulation and why he feels there must be some mechanism that assures the average Bitcoin user's interests are represented and defended.
Read excerpts from the exclusive interview with Lukas Gilkey:
---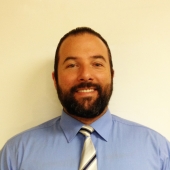 What is your reaction to receiving $150k from a single investor on the first day on Crowdfunder?
Lukas Gilkey: We have been publicizing that we would be seeking outside investors and had some very positive feedback and interest before we went on Crowdfunder. So going into it, we knew we would raise some money pretty quickly. We are still looking to reach our goal of $500k on Crowdfunder and potentially another $500k from private VC or investors outside of it as well. The money will be used to develop ground breaking apps, games and extensions that are in unison with our model of giving away as many free Bitcoin as possible.
Why are you giving away free Bitcoin?
Lukas Gilkey: We give away free Bitcoin to everyone because we believe in Bitcoin and want everyone to be able to access it as easily as possible. By doing this, we have had over 172,000 users in less than 60 days and are partnering with the biggest companies in Bitcoin to get their products and services in front of more people. We are talking with Overstock about making their site one of the first on our Chrome browser extension that allows people to simply visit their site and get free Bitcoin in the process. Everyone is happy with something like that; the users and our partners love it!
Why should investors put their money in your company?
Lukas Gilkey: There are a lot of great people and companies in the Bitcoin space. I think the biggest reason we have interested investors now is because of our team. We are all Bitcoin veterans who came from other successful Bitcoin companies and wanted to work together to do something great. We also have a revolutionary way of getting our users free Bitcoin in exchange for what they would normally do anyways, playing games and browsing the internet. We are also partnering with the biggest companies in Bitcoin to help them get their products and services into the hands of more people. If anyone is interested in talking with us more, they can contact me directly at [email protected].
"Connecting Bitcoin with Entertainment" elaborate on this please?
Lukas Gilkey: If you visit our site now, after you sign up we have a very simple demonstration of connecting the Bitcoin and entertainment via a version of Flappy Bird that rewards players with bits. People play the game just as they usually would, and it rewards them with free Bitcoin based on how far they progress. People can also play it as much as they want.
We have plans to expand this section by adding more games like Bitcoin Billionaire and no risk casino games. While these projects are novel, our most important endeavor is a Chrome browser extension that gives people Bitcoin for simply browsing the internet. We already have it live and can provide a beta to anyone that would like to be in our test program. Simply email [email protected] to get the beta browser extension for testing.
Do you have any competitors in the Bitcoin industry? What is your special offer for customers?
Lukas Gilkey: We really don't have a competitor. Every company in Bitcoin is an ally for us because we can work with them to generate more traffic, users and business for them. For example, we are working with BitReserve as our wallet solution and allow our users to convert to other forms of currency like dollars and gold using their service. This allows people to utilize BitReserve in order to cash out the Bitcoin they earned from us.
We give away free Bitcoin to everyone and will work with any company in Bitcoin to develop creative ways they can work with our user base. We have over 172,000 users at this point and our user base is extremely active and always looking for new ways to get more free Bitcoin.
How can you assure your customers their funds are safe?
Lukas Gilkey: We hold only enough Bitcoin in digital wallets to pay out our users each week, and we can always get more Bitcoin easily. We also have a very secure backend and have a constant eye on security for our users and ourselves.
What are your views on BitLicense?
Lukas Gilkey: A lot of people are bashing on regulation for Bitcoin, BitLicense specifically. Keep in mind that there are a ton of investors that would come into this space if they felt more comfortable and there were some regulations. It may be contrary to what most people believe Bitcoin stands for, but it either stays small and unregulated or gets regulated and goes big. We can't be big and unregulated in this day and age unfortunately.
---
What do you think about FreeBitcoins? Let us know in the comments below!
Disclaimer: Bitcoinist is not responsible for goods and services provided by FreeBitcoins or its subsidiaries.
Image Source: freebitcoins.com and crowdfunder.com