The founder of Skybridge Capital, Anthony Scaramucci, has reportedly supported Brett Harrison, former president of FTX US crypto trading platform, in a new crypto company project.
Scaramucci will be supporting the said company with his own personal money, in an undisclosed amount in an email sent to various news outlets, according to Financial Express.
Harrison's New Crypto Company
As for Harrison, his new, currently unnamed company, aims to help investors and traders in the cryptocurrency market access different related markets. That will be made possible by allowing them to create strategies based on algorithms.
The accessed markets would be both centralized and decentralized.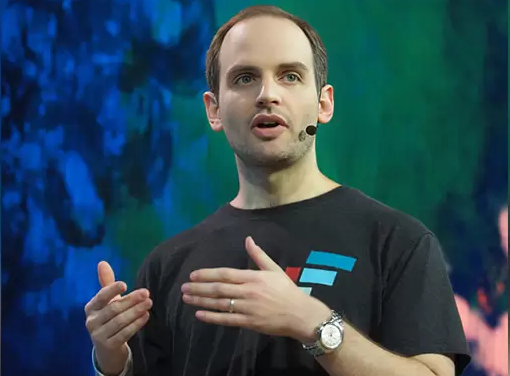 Former FTX US President Brett Harrison. Image: Startup Story
In order to make his new company a reality, the former FTX US big boss has been seeking a $10 million fundraising project, with a $100 million valuation once reached.
Brett I am proud to be an investor in your new company. Go forward. Don't look back. Wishing you the best.

— Anthony Scaramucci (@Scaramucci) January 14, 2023
In a tweet posted by Harrison on the 14th of January,  2023, Scaramucci's response says that he's proud to be an investor. He also wished Harrison the best in his new endeavor, while advising him to go forward and never to look back. 
Hints Before The Collapse?
There were hints that Harrison gave out before stepping down as president of FTX US in September 2022. It would only take a few months after that for FTX to collapse, which happened in November 2022.
Image: Euronews
He even stated the following with the people covering his announcement:
"I can't wait to share more information about what I'm going to do." 
Harrison worked for 17 months before stepping down from his role as FTX US leader. His previous work before FTX was with Citadel Securities and a trading firm named Jane Street. The latter is where he worked with Sam Bankman-Fried, the founder and CEO of FTX.
What Would Be Next?
As for Scaramucci, he said that he has high hopes for the recovery of the cryptocurrency market. He believes that this year would be a "return year" for the crypto, according to BullFrag.
He even stated that Bitcoin (BTC) would rally up to the $50,000 to $100,000 price range in the next two to three years, in one of his interviews.
Crypto total market cap at $932 billion on the daily chart | Chart: TradingView.com
He added the following, saying:
"You are taking risks, but you are also believing in the adoption [de bitcoin]. So if we get the adoption right, and I think we will, this could easily be a fifty to a hundred thousand dollar asset in the next two to three years."
Scaramucci is an American investor who served as Director of Communications at the White House from July 21 to July 31, 2017. Between 1989 and 1996, he worked in the investment banking, equities, and private wealth management divisions of Goldman Sachs.
-Featured image from WIRED