A gold mine discovered in China's Shandong province is reported to have a potential value of more than $22 billion USD or more than the entire market cap of Bitcoin. 
---
Eureka!
Announced by the Shandong Gold Group Co. at a press conference on March 28, 2017, it is believed to be China's largest gold deposit in history, People's Daily Online reports.
The discovery is located in the Laizhou-Zhaoyuan region of northwest Jiaodong Peninsula, east China's coastal province of Shandong. The region's special geological characteristic helped form the country's major gold deposits cluster, which is home to China's largest gold reserves and production.
According to reports, the deposit is over 2,000 meters long with thickness of up to 67 meters. The amount of gold reserves is prospected to be at 382.58 tons with an average gold grade of 4.52 g/t.
In two years, it is expected that the mine will yield 550 tons of gold with an estimated value of over $22 billion (150 billion RMB). Moreover, at full capacity of 10,000 tons per day, the Shandong mine can produce gold for the next 40 years.
'Digital Gold' More Scarce Than Gold
Bitcoin is often referred to 'digital gold' as it's increasingly exhibiting store-of-value properties similar to the precious metal. (The argument over which gold — digital or physical — will be worth more in the future was already covered here.)
It should be noted, however, that while gold is known for its scarcity, Bitcoin is considerably more scarce at just 21 million units that are also called bitcoin (with a small "b") or BTC. Both are used as a hedge against inflation and both are the pinnacle of their asset class.
The recent discovery in China, however, raises the supply of the precious metal, currently worth around $1,250 per ounce. Previously, gold above-ground stocks were estimated at 183,600 tons according to the World Gold Council, putting gold's market capitalization at over $8 trillion compared to Bitcoin's $17 billion.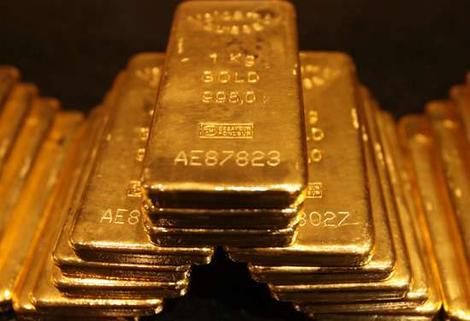 Admittedly, this is still a drop into the gold supply bucket and it will be interesting to see how this news will impact the gold price. At the same time, the possibility of discovering more physical gold persists, marking two key differences between the two asset classes.
First, the supply of Bitcoin is forever capped at 21 million digital units. This controlled supply is agreed upon by all of its users and plays a major part in Bitcoin's price discovery across global exchanges.
Second, Bitcoin's emission schedule is set in stone, which means everyone knows when and how much bitcoin will be in existence at a specific moment in time (currently north of 16 million).
On the other hand, the supply of physical gold is ever expanding as more deposits are found on earth, and potentially even more, with the advancement of mining technology, on other planets and asteroids in the future. Also, discoveries could happen unexpectedly, which could have an unforeseen negative impact on gold price.
Defining moment in monetary history: #Bitcoin price tops #gold for the first time ever. https://t.co/RLvlQVarTX via @welt pic.twitter.com/URlMN6Ec6a

— Holger Zschaepitz (@Schuldensuehner) March 3, 2017
Recently, the price of one bitcoin surpassed that of a gold troy ounce, leading economists such as Holger Zschaepitz to call it a "defining moment in history."
This is probably an arbitrary comparison, however, as the price of Bitcoin must get to about $500,000 per coin to match the gold market. The rising demand for "digital gold" — and the concept of "digital scarcity" as a whole — should become an increasingly attractive idea to investors as we delve deeper into the digital age.
You can read more on the correlation between Gold and Bitcoin in this article.
Would you rather have physical Gold, Bitcoin or both as an investment? Share your thoughts below! 
---
Images courtesy of Shutterstock, Twitter