Goldman Sachs-backed startup Circle made waves earlier this week when it acquired cryptocurrency exchange Poloniex. A couple of experts share their thoughts on the implications for the soon-to-be first compliant US crypto exchange and its customers.
---
Most Crypto Exchanges 'Over-Regulate Themselves'
As the dust settles on Circle's acquisition of Poloniex, U.S. regulators are keeping a close eye on KYC/AML compliance of cryptocurrency exchanges.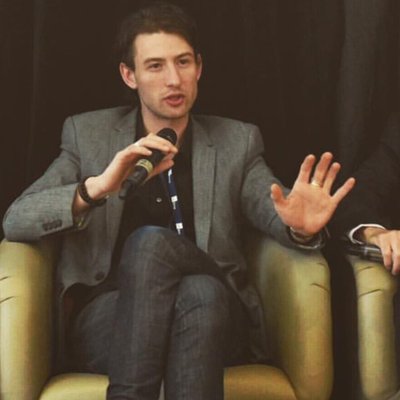 Joseph Weinberg, OECD Think Tank Special Advisor and Chairman of Shyft, a blockchain protocol that will create a new standard for the KYC/AML mandates, shared his comments with Bitcoinist. He states:
Most crypto exchanges that are processing fiat to crypto transactions are very compliant and, in some cases, even more so than banks. It all really depends on jurisdictions and the compliance policies given by countries to crypto exchanges.
He continued:
For crypto exchanges, the challenge lies in how little formal guidelines there are from regulators. As a result, most of the industry has been doing self-compliance in absence of clear procedures. To err on the safe side, crypto exchanges over-regulate themselves. For example, most exchanges ask for passport verification in order to confirm users' identities, whereas most banks only require government-issued IDs, such as drivers licenses.
Interestingly, Circle acquired the crypto exchange over a year after announcing it was shifting focus from Bitcoin to blockchain-based services. At the time, the company informed its Bitcoin customers that they can can cash out or transfer their balances to Coinbase, if they wished to continue to use the cryptocurrency.
So why did Circle decide to jump back into the crypto game?
It appears that Poloniex was struggling to keep up with the unexpected surge in new users as prices skyrocketed in the second half of 2017. Additionally, being based in the United States, the company also had to keep up with rising compliance costs as it rolled out its new KYC policies late last year.
Weinberg explains:
In the past, Poloniex had a lot of issues with onboarding new users and properly building out its KYC process, mainly due to the large amounts of time it takes to verify users. Given the level of KYC that exchanges force themselves to go through, scaling compliance is almost a separate product that the exchange has to build out.
According to him, this is where Circle comes in with their KYC/AML expertise. He says:
Through this acquisition, Circle will deploy more people to help handle compliance—more employees to build and process KYC due diligence faster. This is the same type of issue traditional banks have when it comes to scaling. Compliance costs keep multiplying, and yet, they aren't always found to be effective.
The SEC Is Watching
Meanwhile, another takeaway has been put forth by Nathaniel Popper, author of Digital Gold: Bitcoin and the Inside Story of the Misfits and Millionaires Trying to Reinvent Money.
Just got this slide from a confidential Circle presentation. It does more to explain Circle's acquisition of Poloniex than anything I have seen today. pic.twitter.com/gRXxDeXvxl

— Nathaniel Popper (@nathanielpopper) February 26, 2018
Popper noted on Twitter that the SEC informally suggested to Circle that no enforcement action will occur if the Boston-based startup "cleans up Poloniex and turns it into a regulated exchange." He adds:
The SEC seems to be saying here that it's okay if you broke the rules, as long as you get acquired by a legitimate player before we crack down on you.

The question now seems to be whether the SEC will apply this same thinking to other virtual currency exchanges if they are acquired by large players.
In addition to facilitating compliance, Circle also announced that it will add fiat bridges and expand operation to other markets. Namely, the company promised to explore "USD, EUR, and GBP connectivity that Circle already brings to its compliant Pay, Trade, and Invest products."
This would imply that the exchange must also become compliant and answer to regulators from across the pond, who are currently scratching their heads on how to approach cryptocurrencies without stifling innovation in the process.
Therefore, regulators in the U.S. and abroad could be playing the carrot and stick strategy by providing an incentive for crypto exchanges to get acquired by the large players, such as Goldman Sachs, before a potential crackdown. Admittedly, this could also be a clever way for traditional finance to not only appear innovative through association but also assimilate would-be future competitors.
If true, the strategy may be futile and usher in the Streisand effect to boot. As technology advances, so do new methods of exchanging cryptocurrency. Therefore, assimilating centralized exchanges like Poloniex could force users to migrate en masse to decentralized exchanges and further bolster their development.
Why do you believe Circle acquired Poloniex? Share your comments below!
---
Images courtesy of Shutterstock, Twitter/@nathanielpopper.