CNBC's cousin, CNBC Africa, has produced its own cryptocurrency segment, with its host appearing on CNBC's Fast Money yesterday to discuss his opinions on the top four cryptocurrencies. 
---
Cryptocurrencies are a worldwide phenomenon, with people from America to Zimbabwe getting involved in one of the world's fastest-growing industries. Africa has long proven itself to be a popular place for cryptocurrency growth and adoption, with many African consumers adopting cryptocurrencies in their daily lives.
Some speculate that one of the reasons why cryptocurrencies have become so popular in this continent is due to the higher levels of distrust of the various governments. Take the example of Zimbabwe, who saw their local currency inflate by thousands of times in just a few weeks. It is understandable why Zimbabwean locals would prefer to use a decentralized currency not controlled by the government, which has proven to be unimaginably corrupt in recent history. 
.@cryptomanran plays "#HODL or #FODL" to reveal whether he would hold or sell $BTC $BCH $ETH and $XRP pic.twitter.com/ZTSgUZ02m9

— CNBC's Fast Money (@CNBCFastMoney) May 17, 2018
This may have been just one of the many reasons why CNBC Africa decided to produce their own cryptocurrency segment, similar to the CNBC segment but with more local in-depth analysis. The host of CNBC Africa's Crypto Trader show, Ran Neu-Ner, gave some cryptocurrency tips for viewers while on-air on a recent Fast Money segment, where he was discussing the top four cryptos as well as some additional altcoins. 
Bitcoin
Neu-Ner's opinion on Bitcoin was positive but not as bullish as his opinions on the other cryptocurrencies he covered. He stated that he believes the price of Bitcoin will still "continue to go up, slowly and in a stable way."
However, he also pointed out that there are "more exciting cryptocurrencies out there." Bitcoin maximalists may be quick to deny this statement, but this is a valid argument. As more and more projects arrive, with new use-cases and a different target audience, they will begin to encroach on Bitcoin's market share.
It is also a lot easier for a coin at a $1 billion dollar market cap to rise by over 10 fold compared to a heavy market player like Bitcoin, which sits at a $130 billion valuation.
Ethereum
Now on to the second largest cryptocurrency, Ethereum, which is well known for its propagation of smart contracts and Dapps.
The Crypto Trader host pointed out that he has high hopes for the Ethereum project, calling the "thousands" of members of the Ethereum community "the smartest people in the room." He also mentioned that Ethereum has the most use cases, and he also brought up the scaling issues, which he fully expects POS along with sharding is going to solve. Ran doubled down on these statements, calling Ethereum a "HODL for sure."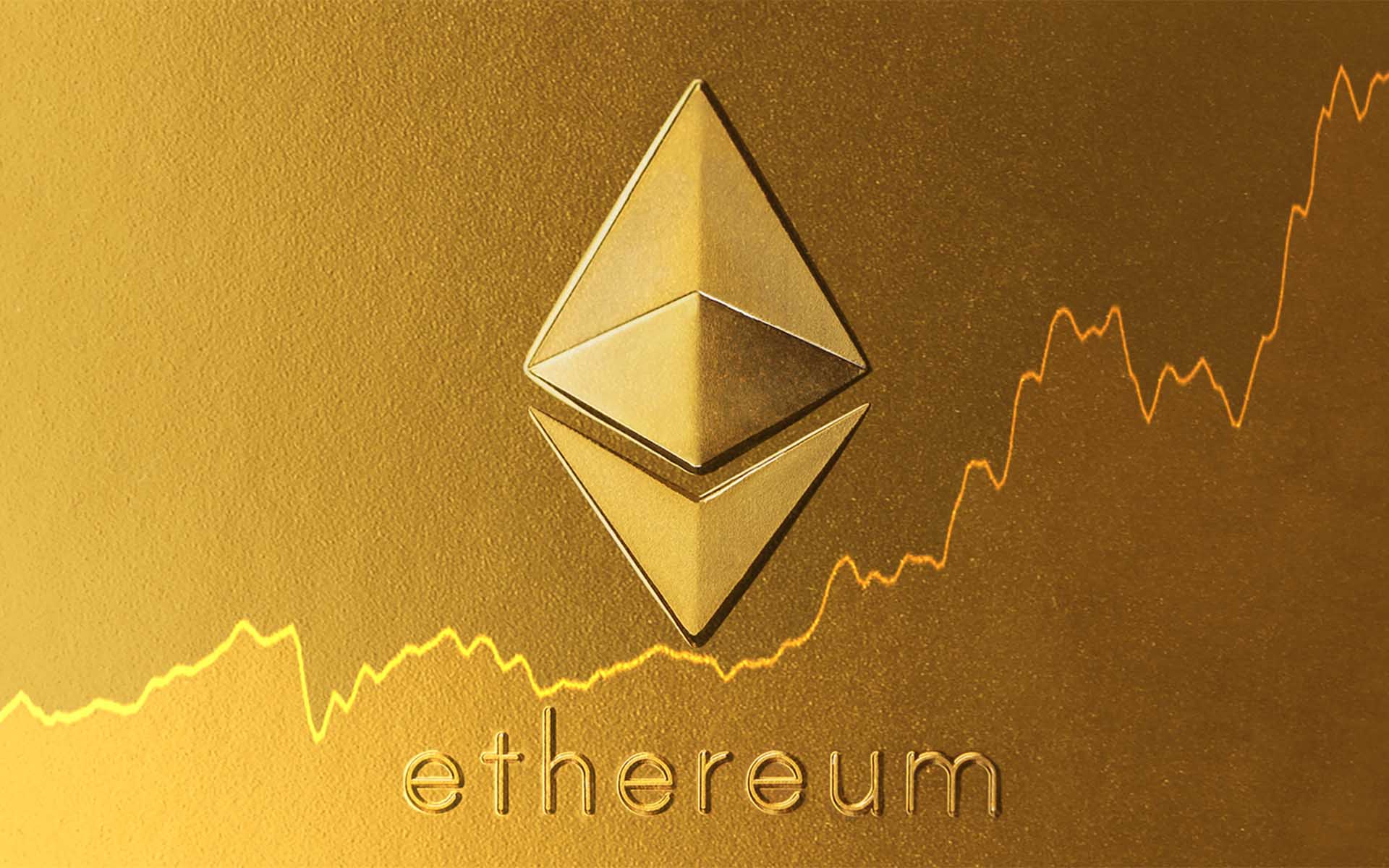 He also mentioned the altcoins, Zilliqa and Thunder token, who both plan on creating highly scalable blockchains with high transaction throughput. The developers of the respective platforms believe that a high transaction rate is a way to rapidly grow cryptocurrency adoption and use. 
Critics of new cryptocurrency projects have criticized the use of TPS, or transactions per second, in marketing materials, as they accuse it of being a meaningless buzzword in the community with no legitimate massive impact.
Bitcoin Cash
Bitcoin's nemesis, Bitcoin Cash, also got a mention on the Crypto Trader show with Neu-Ner expressing his interest for the coin when he mentioned their "strong team" and sees potential in the project.
Neu-Ner's opinion on the cryptocurrency is interesting as Bitcoin Cash is a polarizing subject in the cryptocurrency community, especially its chief proponent, Roger Ver.
Maybe with the arrival of an upgrade in block size, from 8 megabytes to 32 megabytes, Bitcoin Cash could see a positive price move. However, the move to increase the block size this early on was questioned by some, as Bitcoin Cash does not fill up their blocks to the 8 megabytes limit on a consistent basis. 
Ripple
Finally, Neu-Ner mentioned Ripple, the enterprise payment platform that has blown-up to become the third largest cryptocurrency over the past 4 years.
Positive news about the direction which Ripple development is taking did not seem to have an effect on Neu-Ner's opinion on the cryptocurrency as he quickly called out the currency saying, "I can't find a use case for the token." He also mentioned how XRP is a centralized cryptocurrency, which defeats the purpose of the technologies behind many cryptocurrencies. These reasons alone made it useless in his eyes, as he added that he's "throwing it in the garbage." 
Despite this, Ripple has had its fair share of good news, announcing the launch of Xpring, a launchpad subsidiary, which will help the growth of entrepreneurs and their startups in exchange for the expanded use of XRP and the respective ledger in their businesses. 
As well, Ripple just released results for their first run of the xRapid project. This is a business solution for payment processing companies and other financial firms which will help to improve the cost and time efficiency of their financial transaction systems. Although xRapid has only been used on a small scale so far, the preliminary results seen in Ripple's release show promising signs for the project as more partnerships will begin to be introduced to the payment solution program.
Looking Forward: The Post Consensus Price Tumble
The cryptocurrency market is currently at a crossroads, with speculators expecting moves in all directions. Some market analysts believed that the arrival of the Consensus conference would coincide with a major cryptocurrency bull run which would return prices to the levels seen back in January.
However, just a day or two after Consensus, that bull run has yet to manifest. Prices have taken a tumble, with market leaders down around 5% and altcoins bleeding out even more. 
It may be a little too early to tell if Consensus had any effect on the price of the cryptocurrency market, but as the market heats up, and with more news coverage and institutional involvement in the industry, sentiment may begin to look up for the space.
What do you think of Neu-Ner's opinions on the 4 top cryptocurrencies? Do you agree or disagree with what he had to say? Do you have any ideas about where the cryptocurrency industry is heading next? We would love to know what you have to think, so let us know in the comments below.
---
Images Courtesy of Ripple/Xpring, Twitter/@CNBCFastMoney, Shutterstock, and Bitcoinist archives.