Even though Bitcoin has been rapidly rising in the last days, Jamie Dimon thinks that the decentralized cryptocurrency has no future.
---
Does Bitcoin Have a Future?
Many experts and analysts were very skeptical with the sudden price surge of Bitcoin. The popular cryptocurrency had a very impressive price surge this week. Bitcoin hit a new all-time high of $5,835 and a market capitalization of $97 billion. Financial analysts like Novogratz believe that this is just the start. According to the hedge fund manager, Bitcoin could easily hit the price of $10,000 in 6 to 10 months. But JPMorgan CEO Jamie Dimon believes that the price of Bitcoin doesn't matter and that it will fail. In a recent conference, Jamie Dimon argued that people who invest in Bitcoin will "pay the price for it one day." He further stated:
The only value of bitcoin is what the other guy'll pay for it. Honestly I think there's a good chance a lot of the buyers out there are out there jazzing it up every day so that maybe you'll buy it too, and take them out.
He also remarked:
I quite mean that by the way. People are very good at manipulating the press these days and getting news out. Every day, you have CNBC, nonstop bitcoin — Who cares about bitcoin? The world economy's so big, JPMorgan alone, $6 trillion, we move all this money, and bitcoin in total, all these currencies, $50 billion dollars, maybe a billion dollars trades a day.
This isn't the first time that the JPMorgan CEO commented about the digital currency. Back in September, he called Bitcoin a "fraud" and "tulip mania 2.0."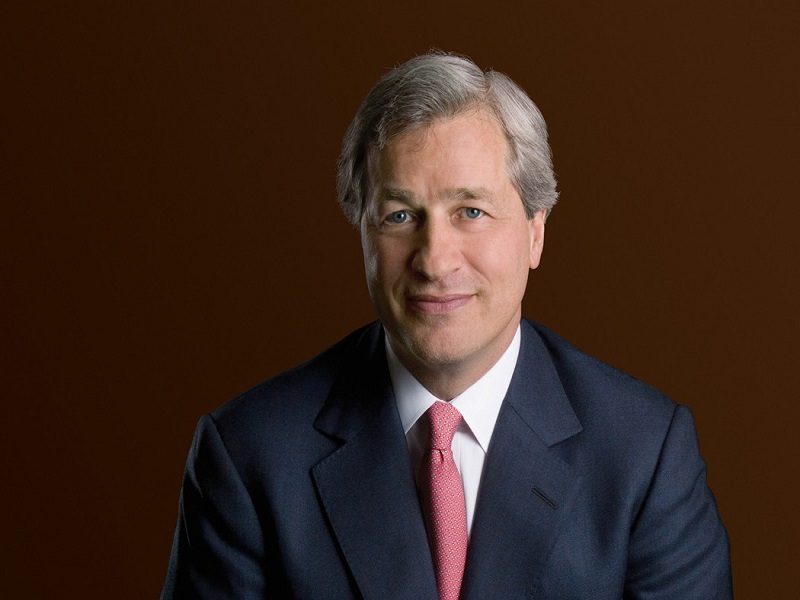 Governments will crash Bitcoin
In the last couple of months, more and more governments have taken a stance regarding Bitcoin, cryptocurrencies, and ICOs. The most effective measures were taken by the Chinese government. According to an article, Chinese regulators forced several cryptocurrency exchanges to shut down their operations until a proper regulatory framework is introduced. Jamie Dimon believes that regulations will just be the start. Governments are going to effectively crash Bitcoin since they can not properly control the currency.
What are your thoughts on Jamie Dimon's statements? Do you think that Bitcoin will be crashed by governments? Let us know in the comments below!
---
Images courtesy of Pixabay, Wikimedia Commons