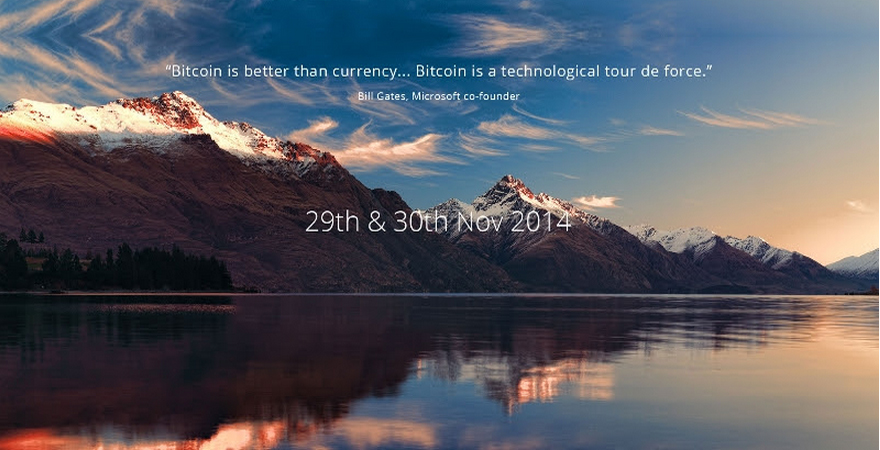 Bitcoin
Less than 40 days to go until BitcoinSouth, Queenstown, New Zealand!
---
Bitcoin-South – New Zealand's First Digital Currency Summit
Bitcoin South is bringing together decision makers in Law, Regulation, Accounting, Finance, Technology, Business & Entrepreneurship for 2 days of discussions to clarify the future of the digital currency space in NZ. An ideal opportunity to learn about "What is Bitcoin?", it's legal and accounting status and it's technological advances, which are disrupting countless industries around the globe already. Presented in a natural progression over 2 days by 20 of the world's best speakers in Blockchain Technology, Finance, Investment, Media and Regulation
Please help us make this Inaugural Conference a success by forwarding/re-posting this email to your industry associates and professional network!
Can this new technology overtake today's mainstream payment models?
What regulatory & technical obstacles does Bitcoin need to overcome?
Which industries will Bitcoin's technology disrupt first and how will this effect your business?
Gain an early advantage understanding the decentralized future which lies ahead by attending Bitcoin South!
Who should go?
Anyone with a vested interest in Bitcoins and other cryptocurrencies, including:
• Private equity, corporate, angel and venture capital investors
• Founders of early stage and emerging growth companies
• Brick-and-mortar merchants and online retailers
• Daily deal and group buying networks
• Credit and loyalty solution providers
• Banks and financial institutions
• Data and payment processors
• Security solution providers
• Financial professionals
• Academic researchers
• Legal professionals
• Entrepreneurs
• Consultants
• Developers

Register today! Pay with Bitcoin or credit card.
Bitcoin & It's technology is gaining global momentum.
We look forward to discussing key issues and meeting you all at Bitcoin South!