Bitcoin Casino LimoPlay.com has launched the world's first animated WebGL 3D slot game, "Johnny the Octopus." This game features a variety of high quality animations, and is available to players on all platforms and devices. 
Disclaimer: This article was provided by Bitcoin PR Buzz. Bitcoinist is not affiliated with the companies represented by Bitcoin PR Buzz and is not responsible for their products and/or services.
LimoPlay Introduces Johnny the Octopus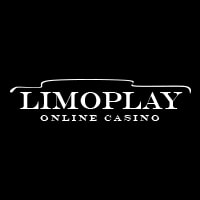 LimoPlay debuted Johnny the Octopus at the London Affiliates Conference on on February 4 through 7, where they mingled with the biggest names in online gambling.
Johnny the Octopus uses lively animations, with hardly any static elements in the game. All slot symbols are animated at all times, and the game has "clever details," such as an "'alive' ocean bed with tiny bubbles of air, plankton, and sun beaming through the ocean waters."
LimoPlay's new game features an interesting backstory in addition to its cool animations. Players take on the role of a person seeking the treasure of Johnny the Octopus, a retired pirate who spent his career spreading horror all over the Atlantic Ocean with a brutal power and bravery that knew no limits. After retiring a few centuries ago, though, Johnny calmed down a bit, and decided that he wanted to share his treasures with those who prove themselves worthy.
Johnny the Octopus players will attempt to get his treasures by playing the slot game. Those who are worthy enough to win will get a chunk of Johnny's fabulous treasure accumulated during his pirating career.
LimoPlay offers a unique gaming experience to its customers. Looking to provide a luxurious atmosphere for players, the casino was designed around a limousine theme, with the intent of bringing the luxury and exclusivity associated with a limousine to the online gambling world. LimoPlay backs up this high-class gambling theme with a variety of cutting-edge games. To make their service even more enjoyable, the casino accepts bitcoin, and pays out winnings in the digital currency. They also feature bitcoin slots and exclusive bitcoin-only games.
About LimoPlay Casino
Based in Cyprus, LimoPlay provide the top and best Bitcoin Casino games. Founded in mid-2015. The online casino focuses on pampering its players with luxurious services and providing them with a pleasant gaming experience through its first-class casino games and bonuses – all of which may be accessed through LimoPlay's no download, instant play, and mobile gaming platform.
For more information about LimoPlay, or to play Johnny The Octopus, please visit:https://www.limoplay.com/
About Bitcoin PR Buzz:
Bitcoin PR Buzz has been proudly serving the PR and marketing needs of Bitcoin and digital currency tech start-ups for over 2 years. Get your own professional Bitcoin and digital currency Press Release. Click here for more information.