Litecoin creator Charlie Lee has "sold or donated" his entire Litecoin wealth to avoid "conflicts of interest" arising from its growth.
---
Six Years On, Only Physical Litecoins Remain
In a Reddit post today, Lee made the surprising admission after what he described as "accusations" he was engaged in various activities for "personal benefit."
Lee wrote:
For this reason, in the past days, I have sold and donated all my LTC. Litecoin has been very good for me financially, so I am well off enough that I no longer need to tie my financial success to Litecoin's success. […] For the first time in 6+ years, I no longer own a single LTC that's not stored in a physical Litecoin.
Satoshi Nakamoto, your move. https://t.co/efKxK3coV4

— Charlie Lee [LTC] (@SatoshiLite) December 20, 2017
Lee's creation has surged in value as part of a cross-altcoin investment run that has seen multiple assets break startling new all-time price highs.
At press time, 1 LTC traded at around $327 on major markets, marking an annual increase which has outperformed even Bitcoin's push into the mainstream.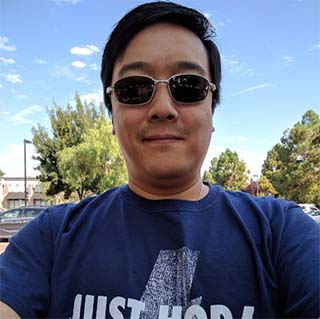 Lee: I'm Not Quitting
Lee had quit his position as US exchange Coinbase several months previously to concentrate fully on Litecoin development and confirmed he would continue in this capacity going forward despite divesting himself of his holdings.
"Don't worry. I'm not quitting Litecoin," he reassured Redditors.
He continued:
I will still spend all my time working on Litecoin. When Litecoin succeeds, I will still be rewarded in lots of different ways, just not directly via ownership of coins. I now believe this is the best way for me to continue to oversee Litecoin's growth.
While refusing to reveal how many coins he had sold and donated, Lee observed the total value was "a small percentage of GDAX's daily volume."
Litecoin has appeared to weather the latest storm surrounding Bitcoin Cash (BCash), which has seen contentious investment volumes unsettle markets. The emerging scandal has already enveloped GDAX and sister operation Coinbase, along with mainstream news media outlet CNBC, Bitcoinist reported earlier today.
Last week, Bitcoin.com CTO Emil Oldenburg also confirmed he had sold the entirety of his BTC holdings, swapping them for BCash.
What do you think about Charlie Lee's decision to sell all his Litecoins? Let us know in the comments below!
---
Images courtesy of AdobeStock, Charlie Lee/Twitter