Litecoin creator Charlie Lee has appealed to the community to push through a user-activated soft fork (UASF).
---
Lee: Alleged Bitmain Interference 'Sad If True'
Litecoin, which last week came within 5% of the required miner support to activate Segregated Witness (SegWit), appeared to fall short over the weekend, something Lee put down to interference from anti-SegWit parties.
"Sad if true," he commented on Twitter about a suggestion from UASF code creator shaolinfry that Bitmain miner co-founder Jihan Wu was deliberately preventing Litecoin's SegWit activation.
Sad if true. But this is how revolutions start. https://t.co/Zvs9srExJJ

— Charlie Lee (@SatoshiLite) April 9, 2017
Wu is a vocal opponent of SegWit for Bitcoin, and controls enough mining power to make a significant dent in Litecoin's ability to transfer to the technology.
Having denied recent accusations by Core developers that Bitmain had used hardware to exploit a vulnerability in Bitcoin's code allowing more economical mining, Bitmain reiterated support for Bitcoin Unlimited Friday.
"We have very firm belief that the block size of Bitcoin will be increased," it wrote.
It is the Bitcoin that our co-founders signed up for, it is the roadmap designed by Satoshi and it is the destiny of Bitcoin. We will protect it at any cost.
The number of Bitcoin UASF-supportive nodes (BIP 148) meanwhile rose to 300 over the weekend, representing a sudden significant jump against what was previously only a very gradual incline.
Seven entities currently support the idea, data from Coin Dance suggests, these being Bitcoin India, BitcoinReminder, Bitfury, Bitpay, BTCC, Freedom Node, and Samourai Wallet.
Guo Joins Calls For Litecoin UASF
Litecoin's value has more than doubled in recent weeks as SegWit activation appeared increasingly likely. Having traded at just under $4 for an extended period, the altcoin is now at around $8.40, having previously surpassed $10 for the first time since 2014.
Facing renewed uncertainty, Lee called on the Litecoin ecosystem to get behind a UASF, blocking miner-based attempts to resist SegWit.
"If you support SegWit on Litecoin, talk to your wallets and exchanges about supporting UASF," he wrote in a tweet Sunday.
He was joined by Chinese angel investor Chandler Guo.
Litecoin Added To Coinbase, Price Holds
At the same time, the asset's fortunes have increased markedly. Trading volumes on Coinbase's GDAX exchange topped $10 million last week, signaling an agreement with CEO Brian Armstrong to add fiat Litecoin purchases.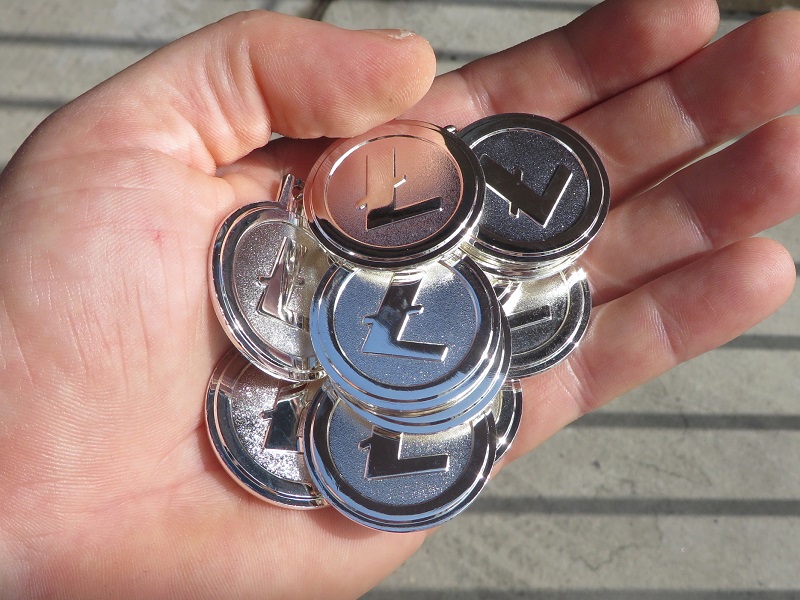 The decision was confirmed by Lee several times, most recently on Friday.
Criticism of Wu meanwhile continued from SegWit proponent Samson Mow, who said he had "overplayed his hand" by allegedly blocking Litecoin's progress.
"Jihan has overplayed his hand and is losing on multiple fronts. A #UASF #SegWit activation on $LTC looks increasingly likely," he said.
Mow and Wu have come to blows on Twitter increasingly in recent days, Wu also denying a claims by Mow regarding treatment of fellow Bitcoin startup Purse.io.
Did you not give Purse an Antminer S9 to play with too? They mention & show it to everyone that visits their office. Jihan, be honest. https://t.co/Jzrd94nPXY

— Samson Mow (@Excellion) April 9, 2017
What do you think about the rumors surrounding Litecoin's SegWit activation? Let us know in the comments below!
---
Images courtesy of Twitter, segwit.co, usaf.co