The former first lady Melania Trump announced the launch of her own NFT platform as well as her first NFT "Melania's Vision". The platform is based on Solana, empowered by Parlor, and takes SOL and credit cards as payment. Does it envision 2024's presidential elections?
Ms. Trump's public statement reads:
I am proud to announce my new NFT endeavor, which embodies my passion for the arts, and will support my ongoing commitment to children through my Be Best initiative.
The release claims that a portion of the proceeds will "assist children aging out of the foster care system by way of economic empowerment", although it fails to clarify a number.
Melania Trump's NFT is described as a "breathtaking watercolor " by the artist Marc-Antoine Coulon that "embodies Melania Trump's cobalt blue eyes". It includes an audio recording of Melania's voice saying: "My vision is: look forward to inspiration, strength, and courage."
The price of the NFT is 1 SOL, which currently trades at $180, and will be available between December 16 and December 31, 2021.
As Donald Trump is trying to launch a social media alternative to Twitter –to gain back a platform– and he teases the 2024 presidential run, the question is raised whether Melania's "cobalt blue eyes" aim to secure a crypto vote.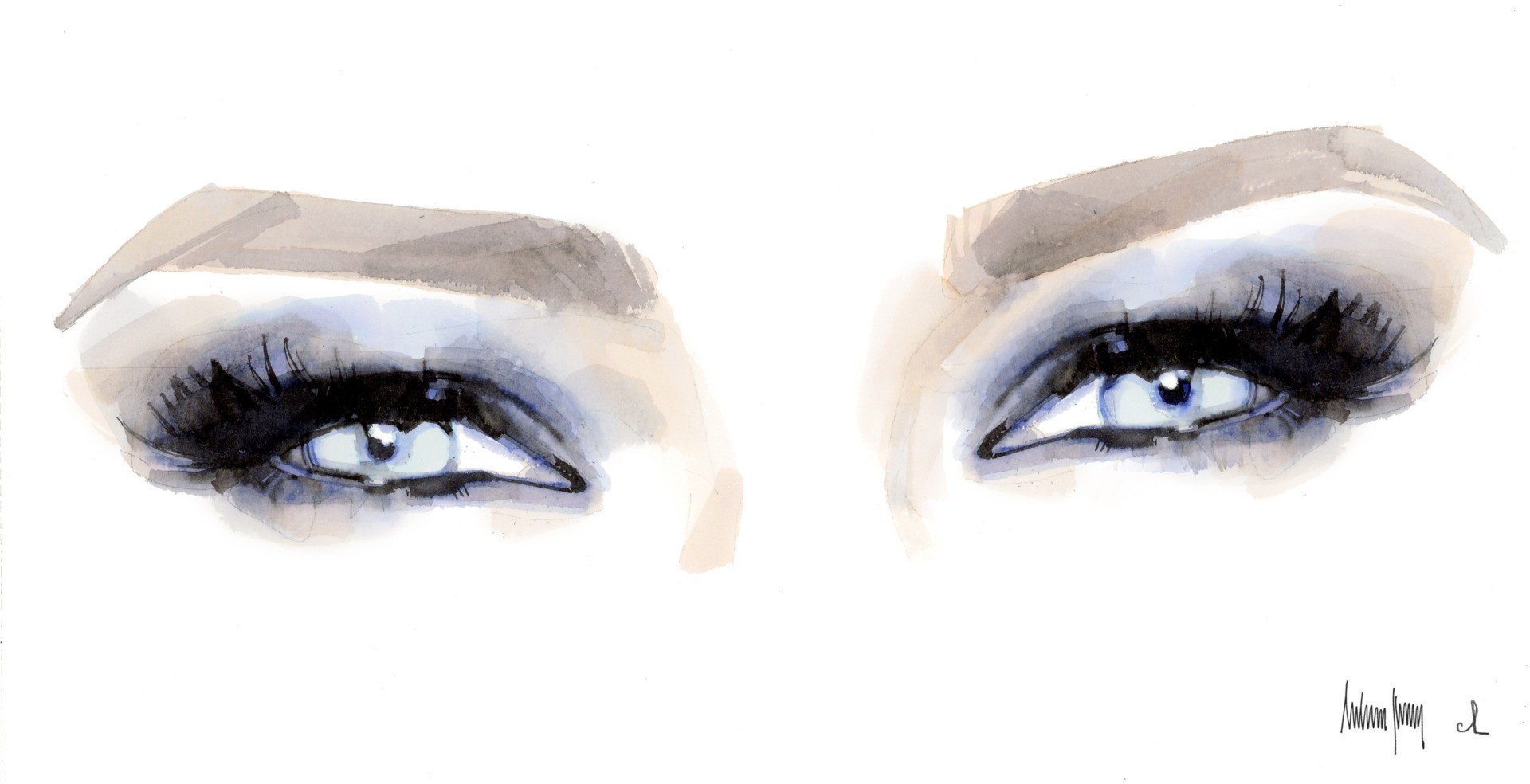 Mrs. Trump made exclusive comments to Breitbart News: "Since leaving the White House, I have envisioned creating a new platform where Freedom of Speech can flourish,"
Beyond The Headlines
Recently the former first lady has been breaking her usual silence by making it to some headlines, such as YouGov's annual international survey, which ranked her among "the world's most admired women of 2021". Reportedly, the poll surveyed 42,000 people in 38 countries, not much for an international opinion.
Admired? Melania must be so active in the community. The content writer for Melania's Palm Beach post-White House office is usually very busy tweeting the proper prayers and thank yous.
Melania Trump's platform also includes her 'Be Best' initiative, and like her NFTs' announcement it claims that she advocates for "improving the lives and well-being of children", followed by 8 pictures with kids. Touching. That includes immigrant children brutally separated from their families during Donald Trump's administration too, right?
Related Reading | Bitcoin Price Dips After Trump Says Bitcoin 'Seems Like A Scam'
Is The NFT Even Hers?
We know Ms. Trump as a very private woman. Ever since Trump left the office, the public hadn't seen much of her. While he was in office, they didn't see that much of her either. Even so, Trump supporters love her and cheer when they hear her name.
A political operative who worked on the Trump team had shared with CNN:
The Trump voter puts (Melania Trump) on a pedestal. They're awed by the way she looks or the way she basically doesn't express ideas or opinions, which they see as stoicism and loyalty. For them, that's enough for fealty,
Anyone can build a project on the blockchain without it meaning that the crypto community backs the idea. Similarly, expert teams can write official statements for Melania Trump, build her a website, do all the NFT-related research, and so on while she remains "stoic" and "loyal".
Melania can also memorize some words and repeat them on an audio recording to make a scene look more real. But in terms of manipulation of the masses, what matters is the Trump stamp in it, and Melania's public image has been crafted into the perfect empty shell to fill in with any words necessary.
Trump used to say things like "My wife sends her regards" and supporters cheered even though they didn't even get a glimpse of her. Melania doesn't matter to them [Trump's team and supporters]. Her "vision" is nothing to them. The things she promises to praise (art, children, innovation, empowerment) most likely don't mean anything to any of them.
Melania joins the NFT craze, many said. No. This is propaganda, and as long as it searches to give back a platform for Trump to manipulate, especially inside a young and increasingly growing space like the NFT environment, it is dangerous and it can be prejudicial for the portrayal of the crypto industry.
Related Reading | Nike Acquires NFT Fashion Startup RTFKT