Ethereum is the current master class for decentralized apps and ICO projects. It is the platform of choice at the moment, which has largely driven the positive price action of ETH when others have declined. There may be new contenders for this digital crown, though, and NEO and its smaller sibling, GAS, could be among them.
---
Reports have suggested that GAS could participate in the ERC20 ecosystem as Ethereum previously did. Additionally, it will be the easiest way to buy any tokens launched on the NEO platform.
We're pleased to present the $NEO TALK @ DevCon web show, feat. interviews with over 20 speakers by CryptoBud, Chico Crypto, Crypto Love and YLGV and simulcast across all their YouTube channels and our Twitter. https://t.co/MzZmkhnPio pic.twitter.com/xai3Fk4yFm

— NEO News (@NEOnewstoday) January 25, 2018
DevCon and Web Show
Both NEO and GAS are getting a lot of attention at the moment, with a developer conference and live web show scheduled for January 31st. The marketing kung fu for this team is strong, and price action for both altcoins has reflected that. GAS has been a rocket ship over the past two days, jumping from around $50 at the weekend to over $70 today. Likewise, NEO has shown strong gains, increasing over 45% in the past week. According to Livecoinwatch, it is currently trading at $164, up trending for most of the past seven days.
Neon Exchange
Reports also indicate that a new decentralized crypto exchange will be launched on the NEO platform as an ICO in the next month or two. The Neon Exchange (NEX) aims to be fully operational by the third quarter. According to the official website:
NEX combines the NEO blockchain with an off-chain matching engine to enable much faster and more complex trades than existing decentralized exchanges.
The roadmap looks equally impressive; when the trading interface and engine is launched in Q3, it will support NEO, GAS, and NEX transactions, with cross-chain support of ETH and ERC20 tokens coming in Q4.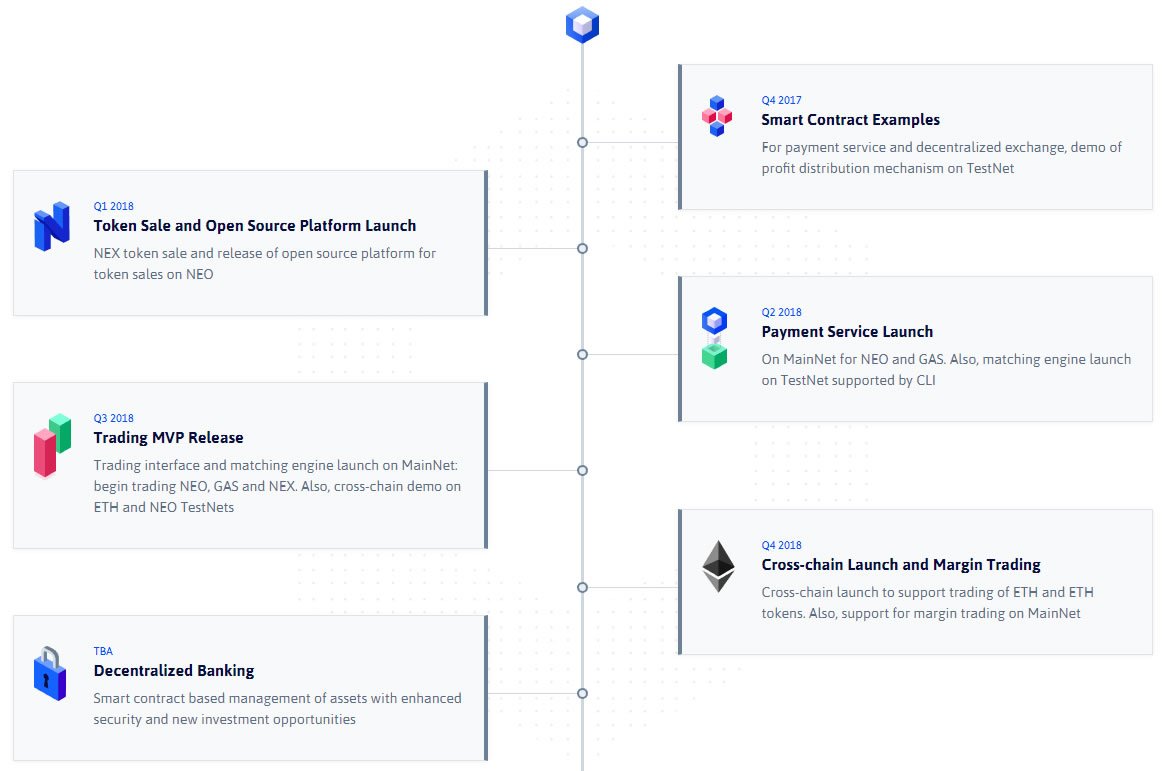 Neon Exchange will be more than just an exchange. There is a plan to include an API which will facilitate the purchase of NEP5 tokens, which are launched on top of the NEO platform. In the way the ERC20 tokens and ICOs are largely powered and purchased with Ethereum, this will be the genesis of an entirely new ecosystem powered by NEO and GAS.
With cross-chain support for both ecosystems, Neon Exchange could be a game changer for NEO and GAS, which have both shown solid gains while other cryptos have struggled.
[Disclosure: the author of this article is a holder of NEO.]
Will a new NEO exchange take Ethereum's crown? Add your thoughts in the comments below. 
---
Images courtesy of Neon Exchange, Twitter/@NEOnewstoday, and Max Pixel.