A 10,720-foot mansion next to Manhattan's Riverside Park is on the market for $15.9 million dollars. The buyer is open to accepting cash or Bitcoin from a buyer.
---
After a five-year renovation project, Roy Niederhoffer is now reluctantly placing his 10,720-foot mansion on the market for $15.9 million dollars, according to Fortune.
Nestled close to Riverside Park in Manhattan with views of the Hudson River and New Jersey, the now six-floor residence is one Niederhoffer "admired for decades as one of the greatest houses in New York."
Despite Niederhoffer's affinity for the historical property originally constructed around 1897, he is also very bullish on Bitcoin (BTC) [coin_price] and desires to own more of the cryptocurrency.
According to Fortune, Niederhoffer notes he would cover his portion of the closing costs with fiat currency if someone were to pay with Bitcoin.
He says the property is "priced to sell," even though its width and outdoor exposure is very rare across comparable houses in the city. Aside from a plethora of natural light, the house includes a home cinema, ballroom, and catering kitchen.
The Cryptocurrency Real Estate Market Heats Up
The listing in New York City shows how the global real estate market continues to be more comfortable with cryptocurrencies like Bitcoin.
This summer, Bitcoinist reported on a 16th-century Roman mansion listed with a price tag of roughly $42 million. The buyer had the opportunity to make a purchase with either fiat or cryptocurrency.
In late July, those selling a mansion in the Texas city of Highland Park were also open to accepting Bitcoin.
Some, like Neeraj Agarwal of Coin Center, say virtual currencies are a good tool for real estate transactions since people can utilize them to send large amounts of money without paying large fees and getting tied up with middlemen.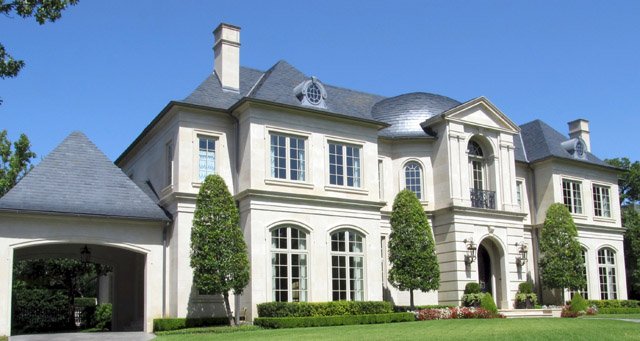 Realtor Stephan Burke, who has brokered a few Bitcoin real estate sales, estimates digital currencies will constitute 20-30% of industry sales in five years.
According to Burke, buyers and sellers using Bitcoin are intelligent people who are able to see the future since "they're focused on this world of intangibility."
Boosting International Transactions
Some think a gradual pivot towards digital currency use in the world of real estate could help bolster the international market, especially in nations with monetary controls.
Forbes reports how people in China are looking towards cryptocurrencies in order to participate in real estate transactions to get around state-imposed limits on currency flowing out of the nation.
New capital controls in the Asian nation also restrict overseas real estate investment in general, which has hurt markets in the United States.
Other speculate a shift to cryptocurrencies could help grow potential real estate customer pools since more younger people are interested in using them.
A study from the London Block Exchange found how 11% of Millennials said they are "definitely planning" to invest this year, while another 17% noted how they are "seriously considering" an investment by the end of 2018.
Would you be willing to buy a house with cryptocurrency? Let us know in the comments below!
---
Images courtesy of, Bitcoinist archives, Shutterstock, Sotheby's Homes.