New York State Department of Financial Services (NYDFS) has approved cryptocurrency-related company NYDIG's application for a digital currency license and a money transmission license.
---
Bitcoin Custody Approved in New York State
The NYDFS has formally authorized cryptocurrency-related company NYDIG to offer secure custody as well as trade execution services for several virtual currencies including Bitcoin Cash, Ether, XRP, and Bitcoin.
With the newly issued BitLicense, the company is able to provide its customers with several custody options, which include engaging in self-custody, contracting NYDIG for custody services, or contracting a third party for custody services.
Notes Robert Gutmann, CEO at NYDIG:
NYDIG is pleased to receive these regulatory approvals and we look forward to providing secure and transparent liquidity, custodial and asset management services to the institutional market. We want to express our gratitude to the NYDFS for providing a clear and comprehensive regulatory framework for investors, providers and users alike to engage with the burgeoning digital asset ecosystem.
BitLicense's Controversy
According to financial services Superintendent Maria T. Vullo, the NYDFS-issued BitLicense promotes innovation as well as a stronger fintech marketplace. Vullo:
As the financial services marketplace continues to expand and evolve in New York, the implementation of strong regulatory safeguards that encourage the responsible growth of the industry, while first and foremost protecting consumers remains critical. […] Today's approval further demonstrates that operating within New York's robust state regulatory system leads to a stronger fintech marketplace and promotes innovation and necessary compliance with effective risk-based controls.
However, BitLicense has taken more than one casualties throughout the years. The set of regulatory requirements was released back in 2014 and it caused the Bitcoin community to rise against it, as it seemed to have been particularly restrictive.
One of the first casualties of BitLicense was the largest Bitcoin peer-to-peer marketplace LocalBitcoins, which halted services in New York State as the law made it virtually a crime to sell cryptocurrencies to NY state citizens without having acquired the license.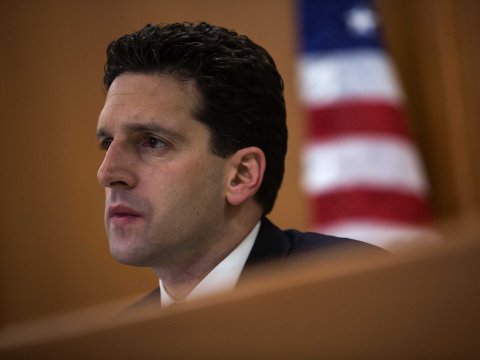 What's more, the man who spearheaded the BitLicense in 2015, Benjamin Lawsky, founded a virtual currency compliance consultancy firm after departing the NYDFS, has faced criticism for creating a conflict of interest, though Lawsky denied the accusations.
Does the BitLicense pose a barrier to startups or provide regulatory clarity? Let us know in the comments below!
---
Images courtesy of Shutterstock