Bitcoin exchange CCEDK and crypto community BeyondBitcoin.org have joined forces in the new ShareBits initiative, which aims to help individuals, businesses and NGOs use blockchain technology for viral online marketing. 
Disclaimer: This article was provided by Bitcoin PR Buzz. Bitcoinist is not responsible for the products and/or services of the companies represented by this firm.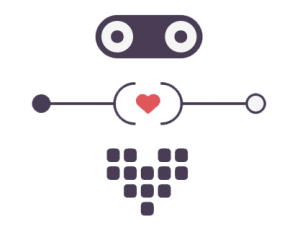 ShareBits allows people and organizations to distribute crypto tokens on various social media platforms — such as Twitter and Reddit — as well as forums and URL links. The tokens will be distributed through tip-bot facilities, giving an easy way for individuals or organizations to use the ShareBits platform for their marketing campaigns.
In addition to the platform's native ShareBits, users can create their own tokens on OpenLedger, which "allows you to convert bitcoin to fiat-pegged SmartCoins instantly." Operated by CCEDK, OpenLedger guarantees its users speed and security, as well as the ability to spend your money "anywhere major debit cards are accepted." OpenLedger also offers its customers security, sending money directly to its destination with no middleman, as well as securing accounts with multi-signature protection.
ShareBits users can also use OpenLedger to exchange their tokens for bitcoin, BitShares and other cryptocurrencies, as well as fiat currencies such as USD and EUR.
The Sharebot, the workhorse of the ShareBits platform, is built on second-generation cryptocurrency platform Bitshares, which enables people to send tokens from regular social media accounts and have them arrive at their destinations within seconds. Presently, Sharebot supports Twitter, Reddit and URL links. The tip bot's compatibility will become expandable upon the release of its open-source API, which will allow social networks or forum developers to add their platforms to the Sharebot.
ShareBits Brings 'Gamification' to Online Marketing
As technology takes over the world, becoming a central part of life in the Millennial Generation, conventional advertising methods have become less effective. According to Ronny Boesing of CCEDK, Millennials "are typically looking for a more authentic experience, for meaningful connection." Boesing also believes that companies have to work harder to produce brand loyalty among Millennials, commenting, "if you gain their trust they can be fiercely loyal to your brand, but they won't give you something for nothing. Those questions of value and trust are something that we are directly addressing with blockchain technology."
ShareBits hopes to provide away for marketers to make breakthroughs in the Millennial target demographic, making advertising more fun and interactive. Through the ShareBot, marketers can give their target demographics something with real value. The ShareBits-distributed tokens can be redeemed for products and services, or sent to friends and family, making the advertising process more hands-on and game-like. "Gamification," the use of game-like principles such as point-scoring and rewards, are a proven success in the modern business world, and ShareBits wants to take advantage of that.
"Basically, if you make something fun, it will market itself." — Ronny Boesing
Off to a Strong Start
On Valentine's Day, ShareBits organized a "sharedrop" of 250,000 of its native tokens, which offers revenue base on Sharebot's future in come. Over the course of 24 hours, 60 percent of the Sharebits tokens were given out to the Bitsharetalk.org community. 20 percent of that went to people who donated to ShareBit's development. The other 40 percent was sent to holders of BROWNIE.PTS, the token that BitShares lead developer Bytemaster has given to community members who have helped spread the BitShares technology.
Overall, the ShareBits platform has seen some strong initial activity. According to the statistics page on its website, 5,329 tips have been issued on the ShareBits platform, totaling 27,687 BTS.
About OpenLedger
Decentralized exchange platform OpenLedger enables anyone to easily create and begin virally distributing blockchain based crypto tokens immediately through the ShareBits platform. ShareBits themselves can also be traded for Bitcoin, BitShares, and many other cryptocurrencies, as well as fiat such as USD and EUR through OpenLedger's decentralized exchange platform.
For more information about ShareBits, please visit: www.Sharebits.io
To create your own crypto tokens for sharing via ShareBits please go to: http://openledger.com
View OpenLedger tutorial videos on Youtube at: https://www.youtube.com/channel/UCZHkjzM5Vp5RH0H_XGBtS0g

To learn more about Beyond Bitcoin, co-founder of ShareBits, please go to: https://beyondbitcoin.org/
Visit the ShareBits forum at: https://sharebitstalk.io
About Bitcoin PR Buzz
Bitcoin PR Buzz has been proudly serving the PR and marketing needs of Bitcoin and digital currency tech start-ups for over 2 years. Get your own professional Bitcoin and digital currency Press Release. Click here for more information.