Today, Medici Ventures announced that its portfolio company Bitsy.com has launched the limited beta edition of a high-tech digital wallet service that aims to develop a simple, secure, and convenient bridge between fiat currencies and cryptocurrencies.
---
Bitsy Wallet to Offer Cool New Features
The wallet's initial beta release will support Bitcoin (BTC) transactions, with more coins to follow soon. Unlike other wallet providers which only use derivative claims on coins owned by the provider, Bitsy users hold the actual physical Bitcoins via private key ownership. They retain complete control over their funds, including the ability to transfer and spend. Biometric security measures like fingerprint scanning and facial recognition will help protect against hacks and lost passwords. In case a wallet is lost or destroyed, Bitsy's key recovery system will offer a unique way to recover funds, a patent-pending mechanism to regenerate private keys in dire situations.
Medici Ventures is a wholly-owned subsidiary of Overstock.com founded in 2014 to support investments in startups applying blockchain technology to industries in innovative ways. Overstock.com Inc. (NASDAQ: OSTK), the parent company of Medici Ventures, has accepted Bitcoin since January 2014 and today accepts dozens of cryptocurrencies as payment. Overstock plans to use the Bitsy service to offer Bitcoins for sale on the Overstock website in the first or second quarter of 2019.
Overstock CEO Patrick Byrne is Excited about Bitsy
Overstock CEO Patrick Byrne stated:
Bitsy sets a new standard for cryptocurrency wallets. It is a game changer because it gives users the freedom that Bitcoin has always promised. This new Bitsy wallet has extraordinary advantage in convenience versus anything currently on the market. In addition to setting a new standard for cryptocurrency wallets, integrating with Bitsy will allow Overstock to take the next step in its cryptocurrency journey by allowing the company to offer bitcoin for sale directly from the retail website.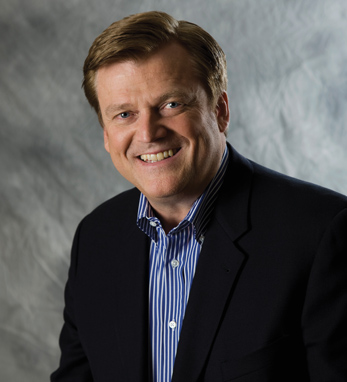 Bitsy CEO Ann-Marie Hopkins stated:
At Bitsy, we want to make Bitcoin so easy that anyone can use it. We are excited to have Medici Ventures and Overstock as partners in our efforts to broaden the adoption of cryptocurrency.
Byrne has personally evangelized Bitcoin and cryptocurrency for many years, and Overstock was one of the first big businesses to not only accept Bitcoin but also invest in blockchain companies. Byrne is unfazed by the long bear market and reiterated Overstock's commitment to blockchain technology. As cryptocurrency becomes more popular and mainstream, the competition among exchanges and wallets thrives with innovative newcomers.
What do you think about Bitsy's innovative new wallet? Would you use it? Let us know in the comments below!
---
Images courtesy of Irish America Magazine, Shutterstock.