In an informative, entertaining, comical, and bitterly poignant tweet yesterday, What Bitcoin Did podcast host Peter McCormack explains how he amassed–and lost–his crypto fortune over the last two years.
---
From $32K to Millionaire and Back
He starts the Twitter post saying:
So here is a thread on how I turned $32,000 into $1.2m and back to pretty much zero (once taxes are paid). Just note, I am not bitter or salty in any way at all, the last 2 years have been an amazing ride – travelled the world, been wealthy, been poor.
Peter's story isn't all that uncommon, although perhaps not everyone is as candid over the irrational and irresponsible behavior that led to them losing their fortunes.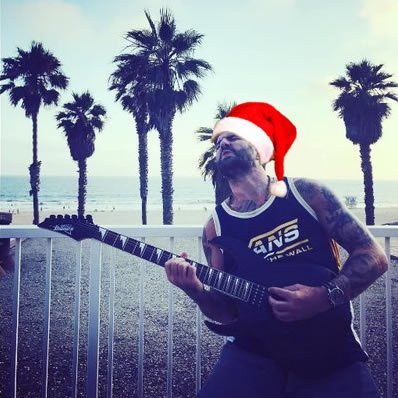 Like many invested in the space, Peter saw potential first of all in Bitcoin back in 2016. At the time his own advertising business was folding and he decided to take a risk. All he had left was $32,000. He sunk every penny into BTC and ETH.
Right Time, Right Place
Peter hopped on the crypto train at the right time and place. It didn't take him long before he expanded his portfolio into a plethora of other altcoins. He admits to having no trading experience and not properly conducting his research. He just got caught up in the crypto momentum and hype that so many others did, saying:
As it started to go up I diversified into everything, Monero, Dash, this that, any crap – even Ripplecoin. Everything just kept going up.
By the summer of 2017, his profits had reached half a million dollars. But, he admits, that's when he started to get greedy. Instead of religiously taking out 25% of his profits as he had previously done, he reinvested it all closing the year with a fortune of $1.2 million.
When my balance was high I went crazy: new clothes, first-class flights, giving money away to family, charity, laughed at $25k lost on Confido… the list is endless.
Then it All Started to Go Wrong
You can pretty much guess how the story ends from here. As the markets started to spiral, Peter failed to react, convinced that it would all recover. He was so heavily invested in crypto at this point and had only known it go up and up.
He was making five sources of income, from trading, mining, a mining pool, his podcast, and consulting. He wasn't going to abandon the space.
As the market started to crash I just ignored it, kept thinking it would come back, it crashed like 4 times in 2017. But it didn't. Mining is what busted me most:

– 70 S9s
– 70 DragonMints

The above with setup was like $300k.
Despite losing money on mining, he couldn't pull the plug and was stuck with paying fixed data center fees. "Each month digging into my BTC to pay the bills," he says.
At his peak, Peter had 150 BTC. But as the prices started to slide and the various altcoins and shitcoins he'd invested in start to crash out and plummet, his holdings had soon dwindled to about 80 BTC and dropping.
Basically greed and over ambition have destroyed what could have been life-changing money. After I pay my tax bill pretty much all is gone.
Peter McCormack Has a Silver Lining to His Story
Peter admits to having to sell more of his bitcoins than he would have liked due to the responsibilities of being a father. He also hasn't lost everything since he still makes a modest income from his podcast.
And he has some advice for other crypto HODLers and traders out there:
If there is another bull run and you make a bunch of cash then remember to take profits. Don't overstretch yourself. People say don't invest what you can't afford to lose, well don't keep in Crypto profits which will change your life.
He ends his thread with an edit that puts the whole crazy journey into context and pounds home the message that there's more to life than obsessing over wealth.
In the last 5 years I have lost a marriage (after 3 months), lost my Mum (cancer) and nearly died from a drug overdose. Rich or broke, the money made little difference to happiness.
What do you think of McCormack's experience and lesson learned? Share your thoughts below!
---
Images courtesy of Shutterstock, Twitter