With four weeks remaining in the Saifu ICO, we're very happy to report that on Monday, April 4, we reached our soft cap of $10,000,000. Passing this notable milestone is even more impressive considering the downward pressure on Bitcoin prices over the past month. Despite Bitcoin falling nearly 33% since the start of our ICO on Feb 19, we've still hit our soft cap with four weeks left in our ICO.
---
This is very exciting news for Saifu, as the cash raised in our ICO helps keep us on our roadmap. ICO funds pay for licenses in new jurisdictions, allow us to invest in infrastructure and technology, provide salaries for more staff, and help bring awareness of the Saifu brand through marketing and business development.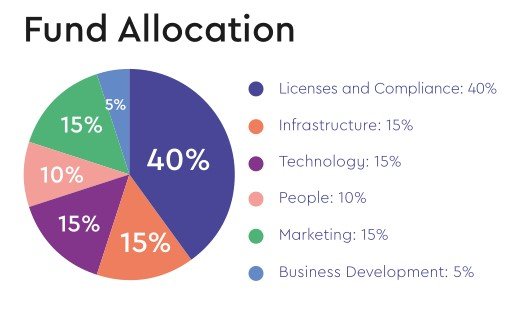 Currently, our primary focus is developing the Saifu Beta and offering access to more users, and we've been making great progress on those fronts. Last week, our co-founder and CTO Evgeny Vigovsky completed the first transactions using the Saifu platform. He successfully transferred in USD via wire transfer, exchanged it to Bitcoin, then exchanged the BTC back to USD. We're constantly adding more features to the Beta, and onboarding more users. If you'd like to join the waiting list of fans eager to test the Beta, you can sign up here.
We're also building the Saifu brand by engaging with the crypto community. Last week our Strategic Director Ben Banerjee was a guest speaker at the Congress BlockchainRF, an international conference featuring leaders in blockchain innovation, cryptocurrency trading, adoption, and regulation. Later this month the Saifu team will be guest speakers at the Crypto Affiliate Conference in Prague, on April 26, an international conference focused on cryptocurrency and marketing.
Our next ICO target is our hard cap: $49,000,000. Reaching this ambitious target will allow us to expand our licenses to new jurisdictions more quickly and expand to a banking license, and overall, grow our team faster. If you're interested in participating in the Saifu ICO, which ends April 30, you can learn more here.  We hope you'll help us reach our next goal.
---
Images courtesy of Saifu