The Saxobank analyst who correctly called Bitcoin's $2000 price last December says it could be worth $100,000 by 2027.
---
Saxobank's Bitcoin Oracle Foresees $1.75 trillion Market Cap
Quoted by CNBC, Kay Van-Petersen, who co-authored the bank's "Outrageous Prediction" for Bitcoin's price, said the virtual currency had the potential to take 10% of the $5 trillion foreign exchange market in ten years' time.
A $1.75 trillion market cap would make each coin worth $100,000 – a roughly 3500% increase on today's prices.
Some #OutrageousPredictions turns out to be spot-on predictions #bitcoin Well done to our analysts! @KVP_Macro @Steen_Jakobsen https://t.co/jnDB4tWW7O

— Saxo Bank (@saxobank) May 22, 2017
Van-Petersen told the publication:
This is not a fad, cryptocurrencies are here to stay […] There will emerge two to three main ones. Bitcoin will be one of those. And the reason is the first-mover advantage, the scale and the pioneering.
Okcoin: Bitcoin Could Go The Way Of Internet Explorer
The cryptocurrency community will no doubt be buoyed by such glowing sentiments given Van-Petersen's previous sixth sense when it comes to Bitcoin predictions.
Nonetheless, not everyone agrees. Major Chinese exchange Okcoin said in a statement this week that this same first-mover advantage was no guarantee of perpetual success.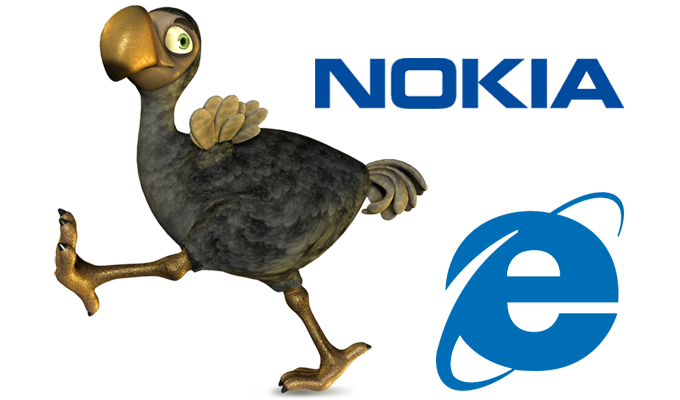 "Our industry and the history of technology offers us many warnings, whether it's the IE browser or the Nokia mobile phone," it said while lobbying figureheads to agree on a solution to Bitcoin's scaling problem.
No matter how dominant, how much market share you have, if you do not adopt the latest technology and fail to constantly improve on the core user value proposition, time will pass you by.
CNBC Grapples With Writing On The Wall
CNBC itself is also far from sold on crypto. The Van-Petersen article comes hot on the heels of a similar piece just yesterday in which fellow analyst Thomas Preiss said Bitcoin could "ease the strained global financial system."
Last week, however, the news resource gave airtime to Business Insider CEO Henry Blodget, who declared the virtual currency "had no intrinsic value."
Contrast that with Preiss a few days later, who told excited CNBC hosts that a "world suffering from so much debt" needs an "alternative."
"[Bitcoin] is an asset-backed currency with limited supply," he ventured offering it as the solution of choice for troubled governments.
Van-Petersen meanwhile struck a similar tone to Preiss, speculating developing economies would be ideally suited to Bitcoin in future:
I think in the West, a lot of people view it is as speculative, but emerging markets will get it, their needs will be different
Ironically, Blodget's Business Insider had also run an article in April forecasting a $500,000 Bitcoin price by 2030, fuelled among other things by developing economy demand.
What do you think about Kay Van-Petersen's latest prediction? Let us know in the comments below!
---
Images courtesy of Wikimedia, AdobeStock