Stellar Lumens, the 8th largest cryptocurrency, currently has a market cap of $6,478,352,729 and a price of 35 – 45 cents.  However, just one year ago, the price of Stellar was less than one cent.
---
With such astonishing gains made in the last year, many people are wondering whether or not Stellar will break out past the $1 mark, as its competitor, Ripple, was able to do in 2017.
There are a number of factors that are indicating that Stellar could be set for an ascent over the $1 mark. Here is a look at some of these factors.
1. It Recently Came Close
Stellar reached an all-time high of 90 cents on January 3rd, 2018. It quickly retreated after reaching this level. However, the fact that it made it all the way to 90 cents in January, means that on the next major cryptocurrency market upswing, Stellar could be propelled over the $1 mark.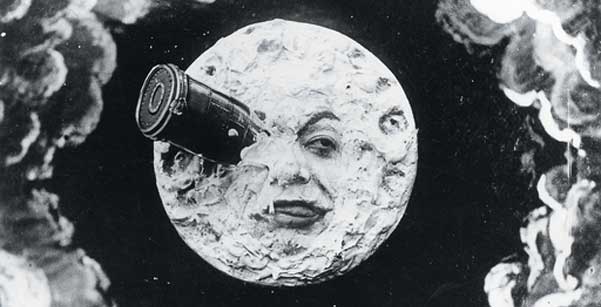 2. The Number of Exchanges Listing Stellar Is Growing Quickly
Stellar used to be only offered by three major exchanges, Poloniex, Kraken, and Bittrex. However, now it is available on many others including Binance, CEX, and Gate. The increasing amount of exchanges offering Stellar will most likely help to push the coin over $1. This is because the easier that it is for people to buy and trade, the more people there are who will be likely to do so.
3. New Partners
In 2017, Stellar picked up many new partners. These partners will help to expand the ways that Stellar can be used. Examples of the new partners that Stellar has recently collected include SatoshiPay, EXCH One GMBH, Pundi X, MoneyMatch, NeoFrame, Streaml, and SureRemit.
SatoshiPay's partnership alone might boost Stellar's progress.
SatoshiPay is a web payment system that is designed to allow online publishers to monetize digital assets. With SatoshiPay, online publishers can monetize digital assets such as news articles, PDF's, videos, and others for very small amounts in a way that is frictionless. SatoshiPay will now be using Stellar Lumens for all of its nanopayments. This is highly significant for Stellar.
4. Emerging ICO Platform
Ethereum has carved out the top spot in terms of being a platform for ICO's to launch and operate on. This is largely due to the fact that smart contracts and DApps can be relatively easily created on the Ethereum blockchain. Many ICO's have taken advantage of this fact. However, Stellar Lumens is also a platform that can be used for ICOs and is increasingly doing so. The reason is that Stellar has a built-in exchange which is completely decentralized. It also allows for the easy converting of various tokens and currencies, including fiat. Further, transactions on the Stellar network are extremely fast compared to Ethereum. Stellar transactions take about five seconds to go through, whereas Ethereum transactions take about 3.5 minutes.
All of these factors make Stellar Lumens incredibly appealing for ICO's who cannot get listed on major exchanges, and who are looking for an alternative to Ethereum for an ICO platform to launch and operate on. Stellar Lumens also facilitates smart contracts, just like Ethereum does. So, because of all of these capabilities, there is a very strong possibility that Stellar could become the next major ICO platform. In fact, some sources are even predicting that it could be the potential number one platform for ICO's in 2018. This is extremely significant, and highly positive for the future of Stellar.
Conclusion 
The XLM price rose dramatically in 2017. However, it didn't quite make it all the way to $1. But there is a strong chance that it could get there in 2018. In fact, it may happen before many people expect it to. It could even possibly get there within the next few months. The recent price movements, the fact that more exchanges are listing it, the key partnerships that it is making, and the fact that it is becoming a significant ICO platform are all strong indicators that Stellar will, in fact, breach the $1 mark. The next question after that will be whether or not it can surpass one of its top competitors: Ripple.
Do you think that Stellar will crack the $1 mark? Will it ever be able to surpass its chief rival, Ripple? Let us know in the comments below.
---
Images courtesy of AdobeStock, Shutterstock, Wikimedia Commons