The total value of all cryptocurrencies currently sits at around $300 billion, but venture capitalist Albert Wenger believes that it could eventually be worth trillions of dollars.
---
The economic, not to mention societal, impact of cryptocurrency cannot be denied. Individuals from across the globe are turning to decentralized digital currency for numerous reasons, such as investment, ease of transactions, anonymity, lack of bank access, or sheer need. It seems every new week brings a new high to Bitcoin and other cryptocurrencies, and the total value of all cryptocurrencies is now around $300 billion. However, one of the top venture capitalists, Albert Wenger of Union Square Ventures, says that cryptocurrencies could eventually be worth trillions of dollars.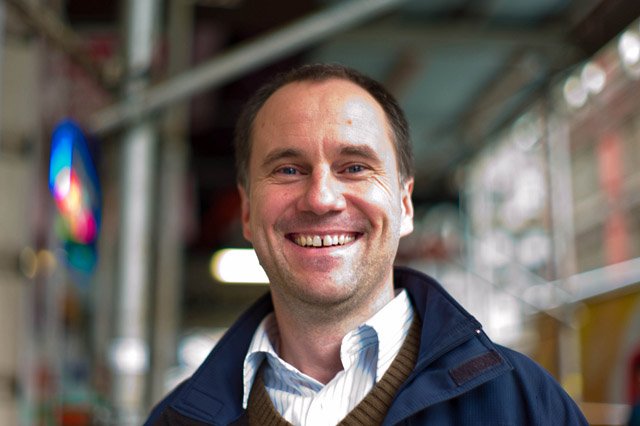 Is the Future of Cryptocurrency Rosy?
At the Slush technology conference in Helsinki, Finland, Wenger made a number of remarks to CNBC. He said that there's a lot of "irrational exuberance" in the cryptocurrency market right now (as seen by the recent dips and surges), but he believes that the total value of all the various digital currencies could go a lot higher in the future. He told CNBC that it's too early to tell if digital currencies are in a bubble, and he added:
So I believe there's a good chance that cryptocurrencies taken together as a bucket will be worth trillions of dollars. We are a long way from that.
Cryptocurrency Following in Amazon's Footsteps?
An interesting note made by Albert Wenger was his reference to Amazon when discussing the long-term prospects of cryptocurrency. He said:
If you look at (the) Amazon stock chart, it looks like this massive upward sloping curve. But then if you zoom in you see in the beginning there was this very quick run up and then this big drop off. So the way I look at this (cryptocurrencies) is when we look back at it from far in the future, it will be a very massive run up. The current run up could turn out to be a blip on that chart.

So I think it's you know, once you reach the territory we are in today, there's definitely a way for it to go down. And there's definitely also a path in the future where, cryptocurrency as a whole will be worth trillions of dollars.
Overall, this is an interesting perspective from a widely respected venture capitalist, and his Amazon reference could be spot-on. Albert Wenger was an angel investor to Etsy and Tumblr, and Union Square Ventures has invested in a number of blockchain startups.
Wenger is not alone in being bullish on cryptocurrency. Ronnie Moas of Standpoint Research told CNBC he expects Bitcoin to be worth at least a trillion dollars in a few years. Hedge fund manager Michael Novogratz said that the market cap of cryptocurrency could be $2 trillion by the end of 2018. Of course, there are still the naysayers, like Jamie Dimon, the CEO of JPMorgan Chase, who believes that Bitcoin is a fraud.
Do you agree with venture capitalist Albert Wenger that the market cap for cryptocurrency could one day be trillions of dollars? Or will digital currency eventually crash and burn? Let us know in the comments below.
---
Images courtesy of Flickr, Pixabay, and Bitcoinist archives.